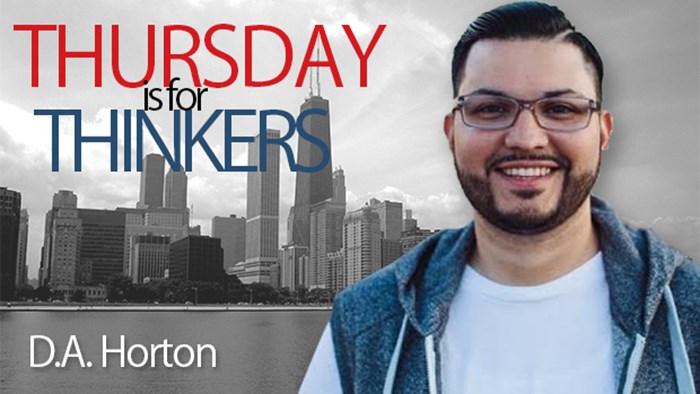 Introduction
On December 31, 2015 InterVarsity released a statement regarding their decision to be co-belligerents with the #BlackLivesMatter movement. Christians in America seemed to be split over their decision.
While viewing the back and forth I sensed a need for Christians to have a gospel-saturated filter to view the Black Lives Matter movement through. My intention for writing this four-part series is to advance the conversation regarding Christians and Black Lives Matter. It must be understood this series is not undermining the gospel's reach to all other ethnicities or even the denial of mistreatment towards other people groups in America's past. As a person of Mexican and Native American descent I identify such struggles. However, the focus of my work in this article has been contextualized to the Black experience in America to help Christians at-large to thinking critically about the Black Lives Matter movement.
I seek to accomplish by first leading us to Acquire a Biblical framework on the human race and how this relates to the gospel being expressed through the lives of Christians who are living out the Great Commandment, Commission and Commitment.
Secondly, I Analyze the #BlackLivesMatter movement by giving an overview of the founders' definition, 13 guiding principles and 11 misconceptions. To provide greater levels of insight within the limited space I have to write, I chose to zoom in on a few guidelines and misconceptions believers should be aware of to prevent us marginalize their movement and the gospel we're privileged to steward.
Next, I Assess (in brevity), historical facts of the treatment of Blacks in the United States because this issue is a stumbling block among Christians. Understanding the historical treatment of Blacks not only helps us understand the warrant of the cry "Black Lives Matter", it also shows us how Christians in previous generations en masse poorly stewarded the gospel. My prayer is we do better by recognizing the current numbers on our agreement regarding the contemporary treatment of Blacks (according to a recent survey) are both polarized and grievous.
Lastly, I Apply missional guardrails for Christians to consider anytime we're working as co-belligerents with a people or movements that are not foundationally rooted in the gospel. My closing appeal is for believers to steward the gospel with excellence by showing the world the power of Christ through the solid interpersonal relationships of the ethnically, culturally, and generationally diverse Body He called to live on mission together.
Acquiring a Biblical Framework
God's Greatest Creation
Genesis 1:26-27 declares human beings are made in the image of God (imago dei). This means we are distinct from all other forms of creation because God shared with us (on a finite level) characteristics of Himself that He withheld from all other forms of creation. It's safe to say all humans are one kind, one race that espouses multitudes of beautiful ethnicities who all equally personify God's crowning act of creation.
Our one race roots back to one set of common parents; Adam (Acts 17:26) and Eve (Gen. 3:20) whose lineage through Seth (Gen. 4:25) produced Noah (Gen. 4:25-5:32) whom God preserved to produce the table of nations (Gen. 9:18-10-32). Evidence of our common heritage is seen in the fact our entire race is fallen because of the fall of our first father Adam (Gen. 3:1-7; Rom. 5:12). It's imperative we understand this crucial point because it rebukes the lie Blacks are inherently less moral than other ethnicities.
The Great Commandment
The Great Commandment (Mark 12:28-34) challenges us to ensure the tangible expressions of our holistic love for God is seen the way love our neighbor. Some now may ask, "who is my neighbor?" The answer is found in . This frame of reference calls us to extend compassion to those who are in need no matter ethnicity, gender, religious affiliation (or lack thereof) socio-economic status, or even how they may have treated us in the past (Rom. 12:9-21).
The Great Commission
All Christians share the same job description, the Great Commission (Matthew 28:16-20). We're privileged to make disciples of all ethnicities. Progressively as we build relationships with non-believing neighbors, it should be our practice to share the gospel and our lives with them (1 Thess. 2:8). Prayerfully God the Holy Spirit will supernaturally bring our neighbors to repentance as they place their faith in Christ (John 3:3-8; 2 Cor. 5:17). The work then is to live out the biblical "one another's" before our lost-world while making appeal for them to join the family of God ().
The Great Commitment
The Great Commitment is the dedication to long-lasting interpersonal relationships among the Body of Christ. We are the one new humanity joined together in Christ (Eph. 2:11-22). It is the Church's responsibility to serve our world by being a snapshot of the multi-ethnic and multi-generational "City of God" we will inhabit throughout eternity (Rev. 5:8-10; 7:9, 21). The local church is the gathering of believers who hold fast our confession of our hope all the while stirring up one another to love and good works (Hebrews 10:23-25). In short, we should not forsake why we gather or forget why we scatter. Our time worshipping the Lord together should regularly recalibrate our hearts to remain committed to upholding the doctrine of the imago dei, as we live out the Great Commandment, while obediently fulfilling the Great Commission in our lost and broken communities.
The Exchange is a part of CT's Blog Forum. Support the work of CT. Subscribe and get one year free.
The views of the blogger do not necessarily reflect those of Christianity Today.