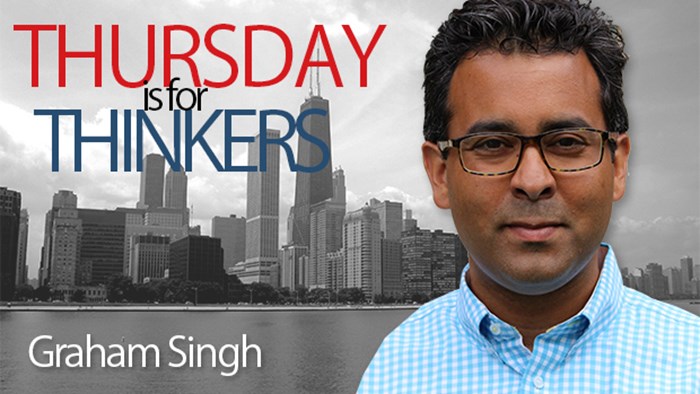 In the UK, over 8,000 church buildings have been closed over the past 25 years. In Canada, where I live, just one of our mainline denominations has announced that over the next 5 years, 1000 of their buildings will follow suit.
It doesn't take much of a news scan to see this repeated throughout the Western Church. Maybe this is a good thing? Maybe it is a shake-up, a wake-up, an opportunity? There is also a dark side: as one of our Anglican leaders in the UK said, "a closed church appears to a city like the empty palace of a long-forgotten King!"
Just over 10 years ago, Nicky Gumbel (pioneer of Alpha and leader of my home network & church, Holy Trinity Brompton) wrote a letter to the national church authorities in England telling them that, "over my dead body will you close another one of these buildings—you name the building and we'll send a team!"
A generation of us stood up to say "over our dead bodies too" and as a team by God's miraculous intervention, some 45+ London UK churches have now been re-opened, including some with 1000+ faithful members.
Our key tool has been the Alpha Course, an interdenominational and global project inviting some 30 million people into a vibrant culture of relational evangelism. But, now I believe that Alpha is being rediscovered for what it was originally built for: a key church planting tool.
Alpha has been central to our planting model because it transforms discipleship training into evangelism practice and acts as an essential theological filter for a new planting team. Alpha engages the Anglican-charismatic theology that came together when John Wimber met Bishop Sandy Millar. It helps a planting team to maintain total dependence on the leadership of the Holy Spirit.
This is the movement that set my heart on fire for Jesus Christ and it has been my great privilege to play my part in leading a number of church plants in this way.
That work has taken me to Canada where I now serve as Executive Director of Church Planting Canada. CPC was formed 15+ years ago by some 25+ planting networks and denominations. Our vision is to create the empty table around which the networks planting churches in Canada may gather. Dr. Ed Stetzer and the team from LifeWay Research have been key partners for us and through theirs and others' work, we are seeing God create an awesome new wave of church unity which is helping our networks plant more and better churches.
Looking ahead, I see is this passion infecting three huge cultures:
a) the world of attractional church planting where having a 30,000 sq. ft. historic city-centre site really is helpful for inviting others into a relationship with our Saviour;

b) the multi-site discussion where campus vs. plant is hugely impacted when a historic building is involved and;

c) the mainline denomination culture which has tried so hard but is now realizing that some churches simply need to be shut down, in order to come alive again.
(In my doctoral research at Asbury Theological Seminary near Lexington, Kentucky, I'm pulling this together in a project called Dead Alive Church—stay tuned!)
Our next project is in Montréal where the Anglican Bishop there has invited my wife Céline and I into our first bilingual English/French church context. We pray that some of the model we have explored will help reach the urban, cosmopolitan culture of Montreal, famed to be the Quebec heartland of one of the most unreached people groups in the world.
The Anglican Diocese of Montreal holds over $300 million in church property but struggles with a radically dwindling church population. Perhaps most inspiring for me has been how the most liberal of my future clergy colleagues have offered the grace to welcome a model that may be different from theirs in important ways.
After so much destructive argument, I believe we are seeing both a passion and a desperation to see new models for church explored. As we head to St James Montréal , it's nice of you to cheer us on (thanks Ed!) but a far greater blessing on the Kingdom is for you to explore these themes, right where you are!
How can we find ways to partner together to plant vibrant churches, reaching people for the gospel, in historic church buildings around the world? What bridges between denominations and churches need to be built for the trust to make such collaborations possible? Could such an approach lead to a significant mission opportunity and a spiritual breakthrough?