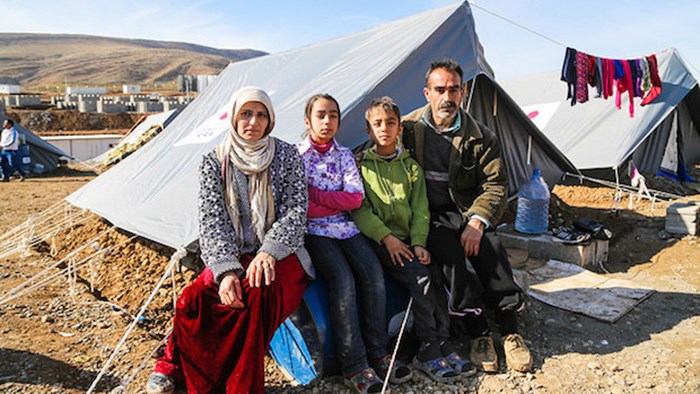 Image: IOM / flickr
Near the end of 2015, the attention of the world was focused on the Syrian refugee crisis. Drowned children, desperate parents, displaced families, and United Nations camps filled the news. American Christians responded with divided voices; some called for us to help provide relief, others preferred greater caution.
How should Evangelicals respond?
An Outlandish Thought
In the midst of this we had an outlandish thought: What if we could get Evangelical leaders in a room to consider how the church should respond to the refugee crisis? Even if we could, we thought that we would see 20-30 show up, at best. What if we followed that meeting up with a public meeting? In that case we thought we might be able to get 150 people in a room. Oh, and we wanted to pull all of this together with just a few weeks notice.
We were wrong. Really wrong. And we couldn't be happier about it.
We didn't get 20-30 leaders in a room. No. We had 125 national and leaders together in a room. And that's only because we shut off registration a few days before the event as the room was at max capacity. And we didn't get 150 people in the room for a public meeting. No. We had over 500 people in the room, not to mention more than 1,000 who were watching online.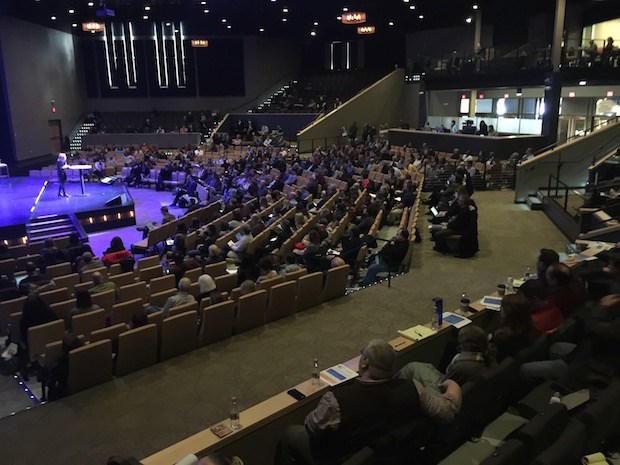 It was an outstanding day. We had a speaking team that was as good as any you will find available at a conference you might pay a lot of money to attend: Rich Stearns, Bill Hybels, Christine Caine, Jenny Wang, Stephen Bauman, Rick Warren, John Azumah, David Platt, Jo Anne Lyon, Fayez Ishak, Jamie Aten, Vincent Bacote, Ken Wytsma, Phil Metzger and Ed Stetzer. We are grateful to all of them for the sacrifices they made in making the Summit possible.
In a twist you don't see at every conference, our speakers volunteered and covered the cost of their own travel to participate. This event was done by people who care about this issue and want to see people who are hurting and vulnerable receive the love of Jesus Christ.
What Next?
When the team got to work putting this together we acknowledged that we weren't experts in refugee care. Instead we had connections across the Evangelical world and the ability to bring people together, so that's what we did. In fact, while talking to people who work in this domain all the time, we learned that the GC2 Summit was either the largest ever North American Evangelical gathering on the topic of refugees, or it was very close to the largest ever. But our plan was never to create an organization or a group. Instead we wanted to point the spotlight on the issue, bring people together, and focus on those who are doing good work in the field.
So, if we could point out two things we hope the church would do moving forward it would be these:
First, have softer hearts towards refugees who are in crisis, and extremely vulnerable.
Second, we want to encourage churches and Christians to do something.
By partnering with and promoting groups like World Vision and World Relief, we wanted to bring the church's attention to those who are doing good work, and enlist more support for them and many other groups like them. So, don't look to us to provide the specific things you need to do. We aren't the experts. We just called the experts together.
Look to those who are doing good work in the area of refugee relief, and find ways to serve alongside them.
Also, if you have a medium to large denomination, you probably have resources already in this area. Connect with them as well.
If you didn't get a chance to watch it live, the video is available on the website for the conference. Beyond that, we have also put together a resource page with some helpful pieces that you can use as you work to show and share the love of Jesus Christ to refugees.
If you sign the declaration at www.GC2Summit.com, you will receive more information and resources. To email Micah, use resources@gc2summit.com.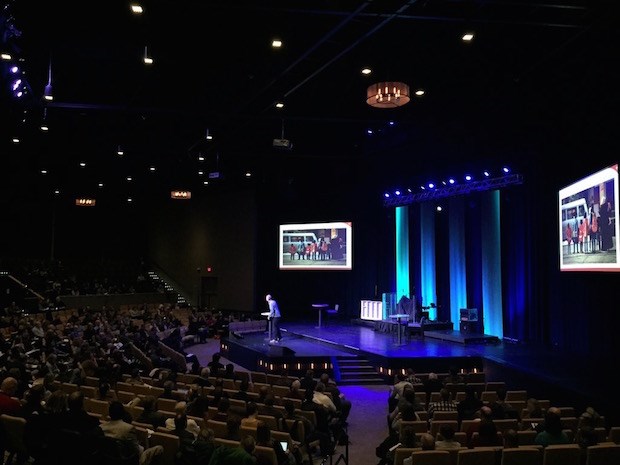 Great Partners
One of the great things to come out of this event, for me, was the friendships and partnerships that were necessary to make this happen. We had people and groups from all across the refugee relief world. Chief among our partners, though, were World Vision, World Relief and the Willow Creek Association. I am thankful for the Humanitarian Disaster Institute at Wheaton College, the Billy Graham Center for Evangelism, and Wheaton College who put their weight behind this event from the beginning. Especially, though, I want to mention the amazing leaders from Community Christian Church who stepped up at the last minute to let us use their facility, and who provided many volunteers, all on a week's notice, to make sure this was an outstanding event. There isn't sufficient room to thank everyone who helped, but I couldn't be more amazed at the teamwork and happy-hearted people who made this possible.
If we learned anything from this event, it's that the need is huge, that God has called us to care for the hurting and that we can do something. So let's do something. Let's show and share the love of Jesus to refugees who are hurting around the world. Let's affirm our government's right and responsibility to keep our country secure, and let's take up our responsibility to show and share the love of Jesus to a broken and huring world.
The Exchange is a part of CT's Blog Forum. Support the work of CT. Subscribe and get one year free.
The views of the blogger do not necessarily reflect those of Christianity Today.