Jan 26, 2016
Interview
Collaboration in Urban Church Planting: An Interview With Steve Pike
Church planting is better done in collaboration, not alone. Steve Pike of the Urban Islands Project shares his vision. |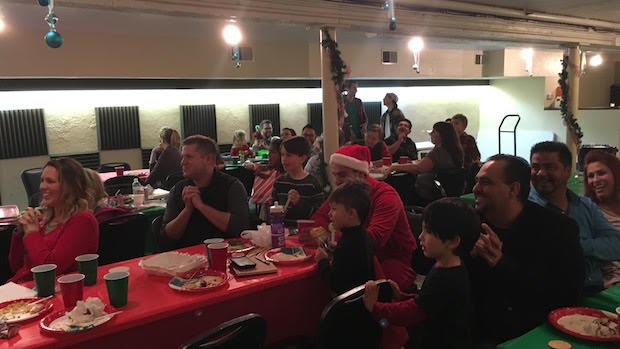 Ed Stetzer: What's the purpose of the Urban Islands Project?
Steve Pike: The bottom line purpose is to increase the presence of the church in the most densely populated part of cities. Because the general trend is that as the density of the population goes up, the presence of the church goes down. Urban Islands Project seeks to be a platform that brings together sending organizations that want to get the church back into the city and help them compliment each other's activities in the urban centers of America.
ES: Your background is Assemblies of God, so is Urban Islands Project a distinctively Pentecostal ministry?
SP: No. Actually it's a non-denominational, non-affiliated organization that's designed to work with everybody. It's like an operating system anyone can plug into and benefit from it.
ES: So what does the operating system look like and how is it working on the ground in Denver where you are headquartered?
SP: Part of the reason why there's not a lot of church activity in the most urban part of the city, which we call the "Urban O," is it's just difficult. It's more expensive. People tend to feel lonely and isolated. So Urban Islands Project is a cluster plant where we'll have as many plants as we can get, all go into the same city at the same time, but focus on different neighborhoods.
What that looks like in Denver is we currently have seven different church planting projects that have all moved into Denver in different neighborhoods and are spending the next year laying the groundwork. A year later, they're all launching on the same day at the same time in the same city. We're doing that in other cities as well, but Denver is the prototype. It's where we're trying out the concept. So far, it's actually working quite amazingly.
ES: What are the city emphases after Denver?
SP: We don't go into a city until we have at least two sending agencies invite us to come work with them. So far, that has happened in three cities. So next, we're going to simultaneously start in St. Louis, Minneapolis, and New York City. We are currently recruiting planting teams for those cities. We're hoping that next year we'll be at the same place in those three cities that we're at in Denver right now. The planting teams will be moving into the cities and beginning the preparation work.
What's really exciting is in Minneapolis, specifically, I have actually met with a very diversified group of denominational leaders from every imaginable denominational perspective to talk about their churches being part of this cluster. That will probably be the city that really helps us figure out how this will actually work.
The word I use is complimentary rather than collaborative. Collaboration is more challenging and more complicated. People have to give something up to collaborate. Whereas complimentary means you do what you're really good at. I'll do what I'm good at. And the places where those two things can add value to each other, we'll deliberately work alongside each other there.
ES: You called it an operating system earlier. Describe what that looks like.
SP: First of all, it's principle-based, not model-based. In other words, everybody can come with whatever model their organization tends to use. One of the things that Urban Islands does is help evaluate the appropriateness of the model for the context. So if they come in with a model that probably won't do well in that context, we have the background and experience to say so. With the Church Multiplication Network, we helped to start several thousand churches during the time that I was in that leadership role. And you learn a lot from that volume of new church starts. So the experience and knowledge backgrounds of myself and others who are a part of the Urban Islands team can help evaluate the effectiveness of different models in different contexts. That's one piece of the operating system.
Another part is we actually have a student intern project called Urban One, which is modeled after Mission Year. The difference for our program is that while Mission Year is focused on partnering up with exiting urban churches, we're partnering up student teams with brand new churches in the nine months leading up to the launch and the three months after launch. We do the work of mobilizing those students and bringing them alongside of the church planters. The churches themselves don't have to worry about the logistical stuff.
The other thing we do is bring the planters together on a monthly basis. Because they're on the same time line, they're often facing similar challenges and issues at the same time. So every month we get together and say, "Okay, you're ten months out, you're six months out, you're three months out, what's everybody dealing with? What's everybody facing?" We can actually predict what those are, so we bring in guests to share knowledge and information they need for the moment they're at regardless of their model.
We are also very intentional about creating social opportunities for the families. The spouses and children of these planters are included in our calculations. It's not just a bunch of planters in a room. It's also the spouses getting together. The children get together and play. We go to parks. We do whatever the situation affords. We bring them together.
When I ask urban planters what the biggest challenges they face in the urban center are, the number one answer is always the same number one answer any church planter gives: "I need more money." But the answer that almost always is the second is loneliness. They feel lonely and misunderstood. They feel like they're by themselves. We want to attack that directly. That's why it works across denominations. It doesn't really matter your doctrinal distinctives, human companionship and friendship, support and prayer, those transcends denominational theological positions.
In Denver, we have people from different ethnicities and from different sending organizations. Those things are almost irrelevant in the urban context as far as their success. We get together and talk about the stuff that matters.
If you'd like to learn more about the Urban Islands Project and its work, visit its website here. You can also find them on Facebook here.
Support our work. Subscribe to CT and get one year free.