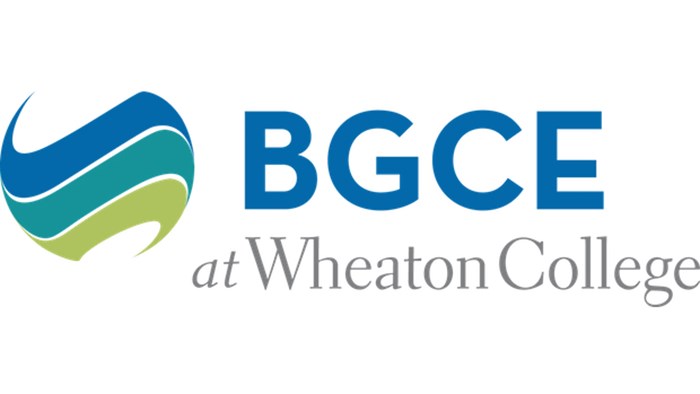 For the past year I have been serving as Senior Fellow at the Center and have been really impressed by the amount of ministry that happens through such a relatively small group of people.
Over the past nine months, we have
Equipped nearly 70,000 people for evangelism both in person and online
Organized and hosted two major conferences to engage Christians in the global refugee crisis
Started four new senior pastor cohorts in the Evangelizing Churches Initiative
Launched the largest-of-its-kind research project to study the unchurched and churches reaching them
Launched ReKindle, a YouTube channel designed to equip Christians for better gospel witness
Launched the EMQ podcast designed to equip the Church to more effectively minister to the unreached
Expanded the Evangelism Initiative conversation to 40 Christian colleges and universities
Now let me share in more detail.
Training. A number of our staff speak both nationally and internationally in churches, at conferences, and in college settings on missions and evangelism. We have invested deeply in mentoring communities and are committed to walking alongside the next generation of Christ-followers through discipleship. We also have several online training resources to engage Christians and leaders in gospel witness. These include our Gospel Life blog and our YouTube channel, ReKindle, which we launched last September in partnership with our friends at Q Place. You can also check out our Pinterest page to find encouraging quotes related to evangelism.
Convening. I am excited to guide the Center into a place where we lead the conversation in evangelism. This means not only putting out resources and content to train the Church today, but also bringing together thought-leaders who will work together towards making the Church in America one that prioritizes gospel witness once again. We do this not only through 'evangelism' conferences such as Amplify, a national event we are holding this June, but also through hosting events that engage Christians around critical issues today in a way that helps us show and share the love of Jesus. One recent example was the GC2 Refugee Summit, which we hosted in January.
Academic degrees. At the Center, we currently house two MA degrees—the Evangelism and Leadership degree and the Missional Church Movements degree. As cultural changes accelerate, we need new types of leaders who are prepared to reach people and make disciples who pursue Jesus' mission in the world. Dozens of students go through these programs each year and I believe both of these programs are critical to the revitalization of missions and evangelism today.
Research. We are getting close to finishing our "Effective Evangelistic Churches" research project, which is the first major national study on churches that are reaching the unchurched since the late 1990s. Here are some of our initial findings:
The average Protestant church had 7 new commitments in the last year
80% of new commitments were retained
10% of church attendees are not Christians
28% of new attendees did not previously attend a different church
30% of the churches most emphasize evangelism through serving people who are not Christians by meeting tangible needs
The full findings of both the initial survey and follow-up interviews will be released during our upcoming Amplify Conference.
Engaging churches in evangelism. Our Evangelizing Churches Initiative was created to help churches grow through conversion and reproducing lives. Our vision is to see an organic and rapidly reproducing movement of God resulting from thousands of churches across the U.S. and beyond. We want to see them become communities where many people come to Christ and where every disciple of Christ is equipped and mobilized to share their faith and make new disciples. To date, we have had four senior pastor cohorts involving 35 senior pastors, and seek to multiply those within the next several years.
Equipping college campuses. Our Evangelism Initiative began at Wheaton College with the recognition that the heritage of making the love of God known to others is a value that must be passed on to each generation. If Christian colleges and universities seek to integrate faith in the exercise of learning, then the ability to segue naturally and winsomely from a discussion of one's academic discipline to the gospel is a valued educational and missional outcome. We are currently working with more than 30 Christian colleges/universities to help them develop an Evangelism Initiative on their campuses and a true ethos of evangelism throughout every layer of the organization.
Prison ministry. Our Institute for Prison Ministries provides training, programs, and resources for offenders and their families, correctional officers, and victims. We also offer the Charles W. Colson Scholarship to formerly-incarcerated individuals to allow them to pursue either undergraduate or graduate studies. IPM launched the Correctional Ministries and Chaplains Association in 2011 and has since held four annual summits for those engaged in correctional ministry. We also go into prisons and jails to do evangelism and discipleship training with inmates and chaplains. This past year we have trained over 700 inmates in relationship evangelism.
Equipping the global missions community. For 51 years, Evangelical Missions Quarterly has served as a key resource for thousands of leaders and workers engaged in long-term missions, primarily overseas. EMQ is a journal that balances both the academic and practitioner divide. This past year, we launched an EMQ podcast. You can listen to the interview of my article which appeared in the October 2015 issue here. This past spring we made the decision to move EMQ to online only. I am excited to serve as Publisher of the journal.
In addition to the above, we are launching two new initiatives within the next 3-4 months. One is a BGC Fellows group, who will together serve as a 'think tank' to help lead the conversation on best practices and research on evangelism today. The other is a National Evangelism Leaders Fellowship, a group of national leaders focused on evangelism who will come together to learn from one another.
God has given the BGC a rich history that has deeply impacted the Church not only in North America, but globally as well. I am honored to take the leadership for this next phase and to help develop and build strategic initiatives that will once again put evangelism back on the map as we engage the culture around us.