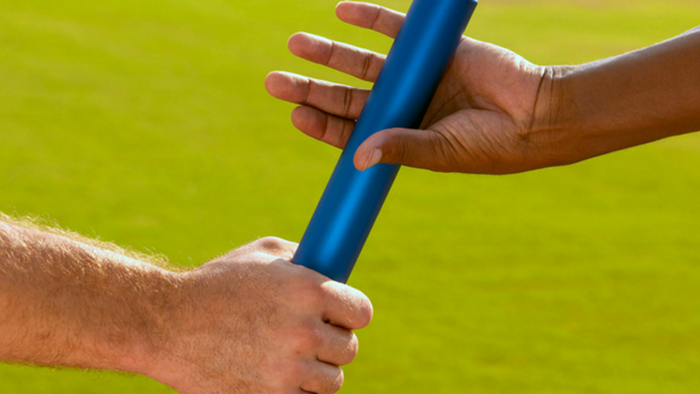 Vision & Strategy
Our history and relationships are vitally important, but the missional impulse of a church will plateau if the overall vision and strategy for mission is not clear. Based on the history and relationships that God has woven into the life of a church, we should ask the questions that Will Mancini offers in Church Unique: "What can your church do better than 10,000 others?" and "What does your church uniquely bring to the kingdom?"
Jesus' words to the first disciples at the beginning of Acts serve as a helpful guide toward vision and strategy: "You will receive power when the Holy Spirit comes on you; and you will be my witnesses in Jerusalem, and in all Judea and Samaria, and to the ends of the earth" (Acts 1:8). Clearly, this outlines our purpose as God's people. Within the New Testament, however, we see individual churches—whether those in Jerusalem, Antioch, or Corinth—working out this purpose uniquely. The distinctive imprint of each of these churches gives us clues to the vision and strategy they were living out in response to the mission of God.
The Jerusalem church shared all things in common, later struggling with having enough to get by, perhaps because of social status or ostracism within the Jewish capital. The Antioch church, sitting at a social and economic crossroads of the empire, became a multiethnic community reaching the diverse ethnicities walking its streets. The Corinthian church grappled with the raw issues of devoting the whole of life to Christ, including food, conflict, legal issues, and sexuality. Each church found its unique vision and strategy that matched its calling and setting.
We continue to wrestle with this at Eastbrook. With the increased movement of global diaspora peoples to North America, we ask questions about how we should adjust our ministry models to meet this current scenario. We ask ourselves, "How has God uniquely positioned and gifted us to reach international students, refugees, and immigrants in Milwaukee, and how might we strategically aim toward that end?" We look at the opportunities before us and grapple with the hard questions of which ones God is calling us to say yes to and which he is calling us to say no to. We listen, consider, establish plans, and set clear goals with the aim of reaching people for Jesus. Without a clear sense of vision and strategy, we will fail to build toward effective ministry in years to come.
Responsiveness
In Acts 13:1-3, we read of Paul and Barnabas' commissioning for ministry by the church in Antioch. While the multiethnic leadership of the church were "worshiping the Lord and fasting, the Holy Spirit said, 'Set apart for me Barnabas and Saul for the work to which I have called them'" (Acts 13:2). In the midst of worship, the Holy Spirit interrupted God's people, redirecting them for a new mission. The Antioch church's responsiveness to the Holy Spirit's interruption is an essential characteristic for churches desiring to move forward into a new season of mission.
If all we do is listen to our history, foster existing relationships, and develop strategies, we may lose our edge for mission because of limited human understanding or the boundaries of our experience. Like the Antioch church, effective missional churches hold all things open to the Holy Spirit's movement, no matter where that takes us.
This reminds me of a time when we sensed God was directing us as a church toward renewed engagement in the Horn of Africa. As we explored opportunities based on our history, relationships, and a focused strategy, we hit some apparent dead-ends. During this season, we continued to pray and explore, finding that God was opening a doorway into an unplanned location with an unexpected group of people. Through surprising links with the local government, unforeseen business opportunities, and connections with key people, God has continued to surprise us by doing things we never could have strategized. We responded, haltingly and trippingly, taking one step after another as God led us forward.
The difficulty of this responsive stance is that it is uncomfortable. We cannot control when or how the Holy Spirit interrupts us. When our hands are open, God may disrupt our strategies. We begin to learn that taking the risks often leads us on long and circuitous routes, like Paul and Barnabas on that first missionary journey. When we stand open and responsive, we struggle to release control, which is never easy for driven, organized, North American Christians.
Yet control is an illusion, particularly when we are talking about the Kingdom of God and the Holy Spirit's missional impulse. Jesus himself reminded the religious leader, Nicodemus, that "the wind blows wherever it pleases. You hear its sound, but you cannot tell where it comes from or where it is going. So it is with one born of the Spirit" (John 3:8). We, too, need to recover our spiritual calling within the church to be responsive to the Holy Spirit if we are to unleash a dynamic and risky missional movement.
Conclusion
In 1159, John of Salisbury wrote,
Bernard of Chartres used to compare us to [puny] dwarfs perched on the shoulders of giants. He pointed out that we see more and farther than our predecessors, not because we have keener vision or greater height, but because we are lifted up and borne aloft on their gigantic stature.
Too often, we miss the opportunity to stand taller, see more clearly, or reach further because we miss the chance to build upon the legacy of ministry that has preceded us. Legacy does not have to be something left behind. In truth, it can propel us forward into a more fruitful and dynamic season of ministry if we stand on the shoulders of those giants who have gone before us.
The Exchange is a part of CT's Blog Forum. Support the work of CT. Subscribe and get one year free.
The views of the blogger do not necessarily reflect those of Christianity Today.