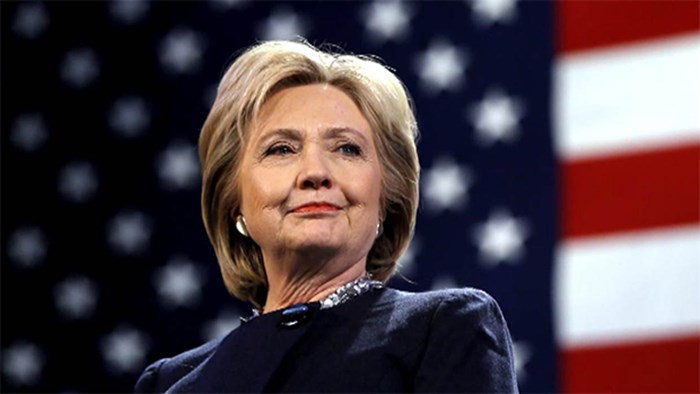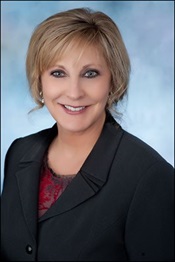 My support of Hillary Clinton in this election is a direct result of my life's unexpected journey that put me in unique situations in WDC government circles for the past 15 years. This provided me with what I believe to be "providential" opportunities and experiences to observe Hillary professionally in her career as a senator and as the Secretary of State.
Also on a more personal level, because Hillary and I shared close mutual friends, I have had opportunities and insights that contradict accusations of her "lacking character and strong values." I also had opportunities to witness just how deep and personal her faith really is.
Knowing what I know and believing that "to whom much is given, much is required," as much as I wanted to continue to stay away from "politics," I knew that I needed to contribute in the unique way I was capable of doing. So for the first time in my life, I publicly endorsed a political candidate.
The path that led to my initial introduction and volunteer work with the White House, State Department, and Congressional offices in WDC surprisingly was the election of President G.W. Bush. As a stay-at-home mom who was active in the First Baptist Church of Midland, Texas, my husband and I had supported persecuted Christians globally for many years and I saw an opportunity with GWB being elected to highlight this issue.
This resulted in me becoming the liaison and director for human rights / religious freedom advocacy efforts for the evangelical churches from the President's hometown of Midland, Texas, which gave me my first chance to observe Hillary when she was a senator.
This was when I saw her reach out in bi-partisan efforts to work with congressional leaders who were known for their animosity and ridicule towards "Hillarycare" when, as the First Lady, she led health reform initiatives.
Recalling how GOP opponents had also tried to disingenuously exploit to their own party's advantage the Clinton's marital problems, I continued to be impressed and humbled when I saw how Hillary could put that aside and move forward, which was a rare example of reconciliation and forgiveness in WDC politics.
Hillary's positive example of choosing to forgive led to passing bi-partisan legislation to help vulnerable children, which she had been doing long before anyone was watching.
After President Bush left office, I continued to be engaged these seven past years because of my work in international affairs as I volunteered my time and training to represent the World Evangelical Alliance (WEA) and their 129 national alliances in various capacities at the United Nations and around the world.
This is when I was able to observe and engage with Hillary as the Secretary of State, including a very personal experience of being able to help facilitate her meeting in 2012 with the South Sudanese Evangelical Alliance leader, Bishop Elias Taban, who Secretary Clinton credited in the breaking the peace stalemate.
I saw firsthand Hillary's diplomatic skills and expertise in regards to African affairs, but even more so, I was touched by the respect and humility she showed towards Bishop Taban and his wife, who she continued to stay in touch with and prayed for.
I can honestly say that the quiet faith that I have observed in Hillary, even though she is greatly misunderstood and maligned for it, along with her insistence that her faith not be used for mere political gain has been one of the main reasons that I admire and respect her.
My experience with a good number of politicians and their operatives in the GOP in this area has been quite the opposite.
My recent resignations from evangelical leadership positions to endorse Hillary Clinton speaks volumes of how important I believe it is that she is elected in November. The toxic tone and atmosphere that surrounds Mr. Trump and is fueled among his supporters has done irreparable damage to not only our country and the future of the GOP but also to the public witness of evangelicals in America who are seen as some of his biggest supporters.
There is no question in my mind or spirit that with the overwhelming challenges the next American president will face, Hillary Clinton is the most qualified person who has ever run for the Oval Office. On the issues of our national security, economic stability, seeing that healthcare reform continues to move forward, and tackling domestic challenges of poverty, inequality, and racism, we need her to be the person occupying this office.
I also believe that to maintain a healthy balance of church / state separation, Mr. Trump poses a real concern and misleads evangelicals on the feasibility of repealing the Johnson amendment and being able to get pro-life Supreme Court nominees past the Senate Judiciary Committee and a full Senate vote.
From a foreign policy perspective, I feel even more strongly that a Hillary Clinton administration is critical not only for our own national interests, but from an eternal perspective, I believe it is essential that America remain engaged abroad and that we continue to welcome all nations to our shores. I believe that America's role in this area contributes significantly to how the Great Commission has been and will continue to be fulfilled.
From my work at high levels of governments on nuclear disarmament and proliferation risks, I have great concerns about the millions of lives that could be lost if the U.S. Commander-in-Chief was not trustworthy and competent in this role.
It is not an overstatement to say that hundreds of millions of lives depend upon the leader of the free world and his or her access to nuclear codes. This issue alone makes it unconscionable for me to not support Hillary Clinton.
I realize that my path and experiences have not been the norm for most evangelical voters and I am aware of the objections to the Democratic Party Platform and Hillary as their candidate. As a follower of Jesus, I have given this a lot of thought and prayer and hope to discuss this more in the days ahead.
The Exchange is a part of CT's Blog Forum. Support the work of CT. Subscribe and get one year free.
The views of the blogger do not necessarily reflect those of Christianity Today.