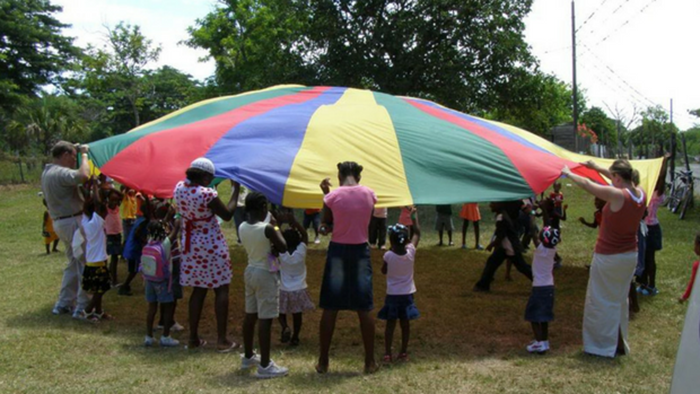 Connectedness is largely taken for granted in today's world. In many ways, interconnectivity is the air we breathe. Six degrees of separation is a familiar concept to many and it holds a magnifying glass to the relational connections we have. Originally developed in 1929 by a Hungarian playwright named Frigyes Karinth, the theory of six degrees of separation suggests that any two people on earth are connected by as few as six other networking relationships. The idea was popularized in America by John Guare, a playwright in New York who in 1990 developed a theater performance by the same name.
It may have been a small world when that play was released, but the reality is that the world has shrunken dramatically since then! Sysomos, a firm monitoring social media, reported in 2010 that the average relational distance on Twitter is 4.67 degrees of separation. Our increasing interconnectedness is taken for granted in many spheres of our lives, but let's take a moment to consider how the principle of six degrees of separation might impact our evangelism.
Here's an example from history of what that might look like:
In 1855, a Sunday school teacher by the name of Edward Kimball led a teenage D.L. Moody to Christ. About 20 years later, after one of his evangelistic meetings in the 1870s, D.L. Moody had a conversation with a man by the name of J. Wilbur Chapman through which Chapman received the assurance of his salvation.
About ten years later, in the 1880s, Billy Sunday converted to Christ during an evangelistic event hosted by the Pacific Garden Mission in Chicago. For a time, Billy Sunday worked for J. Wilbur Chapman, helping him organize Chapman's evangelistic meetings, but Sunday then went on to host his own evangelistic meetings, one of which took place in Charlotte, North Carolina, in 1924. As a result of the meetings in Charlotte, a group of men who attended these meetings started a men's prayer and fellowship group called Billy Sunday Layman's Evangelistic Club.
Ten years later, in 1934, this fellowship group invited Mordecai Ham to host his evangelistic meetings in Charlotte. It was while listening to Mordecai Ham in 1934, that both Billy Graham and his friend, Grady Wilson, went forward to accept Christ into their lives. Since then, the lives of both Billy Graham and Grady Wilson have had an incredible impact on the world.
It's amazing to look back through history and trace the events that eventually led to Billy Graham's conversion. It's incredibly inspirational and deserves to be remembered, but the problem with stories like this is that they often feel too grand to be re-lived. Because of that, we often don't realize that we're already in the midst of these same stories. Now, the people we influence may not have as large of an impact as Billy Graham, but the truth remains that the impact of our lives is more far reaching than we can imagine.
Here are three ways in which the story of Billy Graham's conversion and the principle of six degrees of separation can spur us on in our evangelism.
Look to the future with eyes of faith.
Close your eyes for a moment and imagine yourself in a story similar to the one that was just shared. Remember the individuals who have impacted your spiritual lineage. Now look towards the future and imagine the far-reaching, relational ripple effects of those you impact, and those whom they will impact.
As we envision the impact of our lives, we are cultivating an expectancy of a future reality. This requires faith—the certainty of things unseen (Hebrews 11:1). Although we cannot be certain of the future, we can be certain that God will be at work in the future in marvelous ways, weaving our lives together with others in amazing ways! As we look to the future with increasing levels of hope, faith, and expectation, we will be much more intentional in the ways in which we invest in others in the present.
Get excited about the disciples who your disciples will make.
In church circles, there is a strong conversation about making disciples that make disciples, but that conversation sometimes seems to be driven by "if" rather than "when." We certainly hope that those in whom we invest will have some further impact on others, but when it comes down to it, it's easy to get discouraged with discipleship and evangelism because we often don't see the whole picture or the long-range impact.
And when we don't see the long-range impact, it's easy to doubt that it's there. When that happens, it's easy to lower our expectations of ourselves and others. Leadership guru John Maxwell zeroed in on the importance of our expectations by explaining that "people rise and fall to meet your level of expectations for them."
As we cultivate excitement about the disciples who our disciples will make, we raise our expectations for their lives, and by believing in them, we empower them to believe in themselves. On top of that, this excitement is contagious, and those you lead will begin to grow in their anticipation as well.
Commit to make the most of every opportunity.
As we grow in our awareness of the impact of our lives on others, it raises the stakes of both the opportunities we step into and the opportunities which we miss. Imagine if Edward Kimball had gotten discouraged in his ministry and quit being a Sunday School teacher before leading D.L. Moody to Christ. Imagine if D.L. Moody had decided he was too tired after his evangelistic meeting and returned to his home without helping J. Wilbur Chapman receive the assurance of his salvation.
Of course, God in his sovereignty could have found another way to draw Billy Graham and Grady Wilson to himself; but at the same time, the power of our personal agency is also undeniable. We must allow this reality to spur us on to make the most of every opportunity!
It's exciting to recognize the ripple effects of the impact of our lives as we show and share the love of Jesus with others. May we never underestimate the impact that the unchurched in our lives will have on others, after their lives have been touched by the love of God.
Kerilee Van Schooten is the Church Evangelism Research and Ministries Coordinator of the Billy Graham Center at Wheaton College. With a Masters degree in Evangelism & Leadership from Wheaton College, she is passionate about encouraging and equipping people in evangelism. She also enjoys cultivating her creativity by writing poetry as an expression of her faith.
The Exchange is a part of CT's Blog Forum. Support the work of CT. Subscribe and get one year free.
The views of the blogger do not necessarily reflect those of Christianity Today.