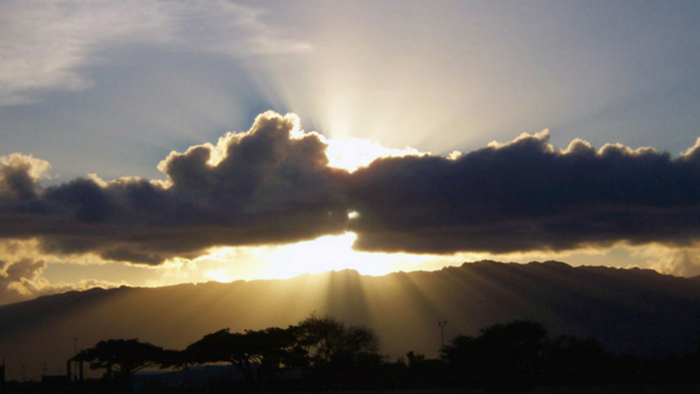 As a seminary student, I was assigned a book on preaching called Building Sermons to Meet People's Needs. This book has taught me so much about how to plan my preaching throughout the year. When I'm planning my preaching, whether I'm planning to look at a New or Old Testament book, or do something more theological, it's based on the needs I see in the church calendar. It's based on the needs of the people I serve—out of a desire to shepherd and love them for Jesus.
I know this idea might be unpopular with some, just as I know there are some who believe that expository preaching is the only biblical way to preach. And I respect that. I just don't believe it to be the case. I do believe in rooting everything I preach in Scripture, but I don't believe we need to necessarily go through a text verse-by-verse, week-by-week, until you come to the end of a book. There's nothing wrong with this, of course, but I don't think we can say we must do it this way. Why? For a couple of reasons.
First, because we don't see it in the Bible. You would think that if there was anyone who would take this approach, it would be someone like Paul; but he doesn't. The lack of evidence of an early practice of verse-by-verse exposition makes it hard for me to say it's the only way to preach.
Second, because I don't believe most people really care if it's truly verse-by-verse or not. I don't know what your church is like, but at mine and probably any church in the deep south, I can safely guarantee that during football season, there will be people who are only attending every third Sunday. So, it doesn't really matter to them if we were in Ephesians 1:1 last week, in verse 2 this week, and are picking up in verse three the week after that. They don't really care about that. But they do care about being fed the Word of God. They do want to know that whenever they come, they're going to hear what God wants them to know from His Word. And I do believe there's a way to be true to the Word of God and the text of the Word of God even when you're preaching what might be called a topical message—because you're preaching to people who have needs and need to hear a word from the living God through His Spirit and through His life-giving Word.
And that, I think, is the sweet spot. It's a balance of letting a book of the Bible speak for itself (which we should always do), and focusing on relevant life application. When I preach, I want the main idea to be rooted in Scripture, and I want to ground myself in a particular passage, but I don't feel like I need to go through the process of preaching every verse leading up to it beforehand.
For example, about a year ago, I was preaching a three-week series called "Always." This series centered around three "always" promises of Jesus. In one week, I unpacked how Jesus always lives to make intercession for us from Hebrews 7:25. Some people might call that topical. After all, I didn't preach several weeks on Hebrews 1-6 in order to get to Hebrews 7. But I didn't need to. Instead, there's a way to set up that context in the one message by describing the themes of Hebrews by explaining what the writer was saying about the supremacy of Jesus over the angels, over Moses, and over the priesthood—and why Jesus is better because of it. Similarly, when I'm preaching about family and men's issues—something I receive a lot of positive feedback on—I don't necessarily look for a text that's specifically about relationships or families, but I do want to offer specific application for those areas of life.
But how do we know what needs we're trying to meet? That's what the Holy Spirit helps us with. The Spirit leads us to speak what we should speak, just as he did with Peter on the day of Pentecost. But because the Spirit leads, we're all going to take a different approach and we have to embrace that. I don't need to be like the other contributors to this series, nor do they need to be like me. And you, as a reader, don't need to be like any of us. You just need to try to be who Jesus made you to be, and the Spirit of God in you will teach you and lead you to preach. Some days, that's going to be more expositional. Other times, it may be more topical. Don't feel compelled to be something or someone you're not just because of something you read in a book (or on a blog) or because someone on Twitter is making you feel like a loser because you don't preach like they preach. You've got to be freed up not to be a cheap imitation of somebody else. But be the best you that Christ created you to be and the Spirit of God shaped you to be, because when you do, you're in the best position possible to shepherd the people you serve.
So what does that look like? Take Abraham sacrificing Isaac as an example. When I preach this text, I want to preach it as a real story, and present the real difficulty of Abraham as a worshiper, laying down the most precious thing in his life in faith that God could do the impossible and give him back. But I would also preach that text from the place of God maybe asking you to do the most difficult thing you could imagine, asking you to lay down the most precious thing but you've got to believe that God can raise that back or give back to you what you desire. But I will always end with but let me tell you what he did that he didn't allow Abraham to do. Jesus—God gave his son for us. And so, in every message we're going to end with Jesus, one way or another.
Again, if I'm going to preach about temptation and use the Old Testament, I'm going to share the real life lessons of real life people who had skin and flesh like us learn from that the good and the bad. But I'm also going to make sure people know that, at the end of the day, Jesus is the one who forgives our sins. He is the one who forgives our stupidity and our foolishness. You might see something and go after it and do all manner of evil things, yet the love and grace of God covers you through Jesus Christ. In Judges there is a cycle of disobedience, discipline, crying out for restoration and the need for a deliverer. And Jesus, ultimately, is that Deliverer. What we always want to do, no matter what is bring back the real life lessons of what we're dealing with and anchor it to Jesus, because if you don't have Christ everything whatever advice we give is irrelevant.
Shepherding people in our preaching will lead us to Jesus. Meeting people's needs in our preaching will lead us to Jesus, because He is our greatest need. That's what biblical preaching is—and that's what shepherding people is. We love Jesus, and we love people for Jesus by pointing them to Jesus.
The Exchange is a part of CT's Blog Forum. Support the work of CT. Subscribe and get one year free.
The views of the blogger do not necessarily reflect those of Christianity Today.