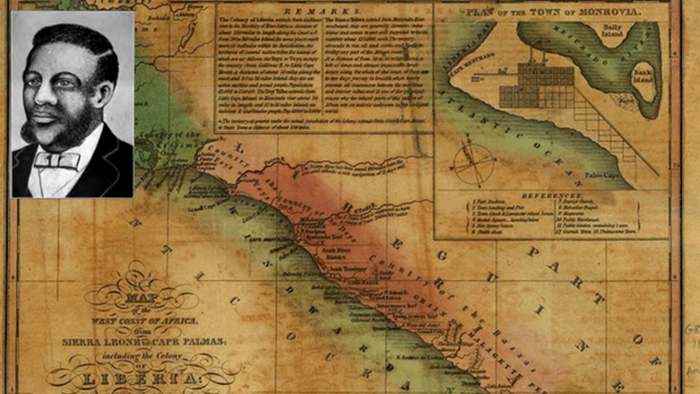 A few weeks ago I was asked to write an essay tracing the history of the modern missions movement based on an assigned text. I worked through prominent figures in the modern missions movement and traced its development in India, on the African continent, and throughout the South Pacific. As I worked through the text, I found one thing conspicuously missing—the contributions of African-Americans to the modern missions movement.
While I have come to appreciate the work of William Carey, Adoniram Judson, David Livingstone, and others, there are other unsung heroes neglected in many historical accounts of the modern missions movement. One such hero is Lott Carey—often known in missions circles as "the other Carey."
The Conversation
Lott Carey was born a slave around 1780 in Charles City County, Virginia. His father was a devout, pious Baptist—as was his grandmother. Carey's nuclear family was anomalously intact in an era where slaveholders regularly ripped slaves' families apart, selling and trading children with other plantation owners. Carey's grandmother was the typical matriarchal figure in his life. She took care of Carey, who was an only child, on the Virginia plantation while his parents labored away throughout the day.
His grandmother's presence proved valuable in shaping Carey's future. As a child, she told the young Carey about Africa and how the people there did not know God. This piqued Carey's interest and led him to ask, "And do all of them think that the great God lives far away from them and does not love them?" His grandmother told him she desired to go back and tell them, but her age would prevent her from doing so. She then told him that it might be him that would "travel over the big seas" to carry the gospel to the African people. This conversation, combined with a few other providential events, would become the driving force behind Carey's missionary zeal as an adult.
The Conversion
Around 1804, Carey made his way to Richmond, Virginia, where he became a common laborer in the Richmond Tobacco Warehouse. The city life proved detrimental to his spiritual growth and development. He drank heavily and profanity-laced tirades became the norm—a far cry from the young boy with a missionary mandate. A few years later, though, Carey heard a sermon on Nicodemus' conversation with Jesus in John 3 at First Baptist Church in Richmond. This message led to his conversion and baptism.
Carey, like most slaves, was illiterate at the time. But he strongly desired to read John 3 for himself and set out on a journey to learn the words in the chapter. He memorized the words of the text and compared them with what was printed to help learn how to read. He also enrolled in a local night school taught by William Crane, a deacon at First Baptist Church.
Carey's physical freedom soon followed his new spiritual liberty. He worked in the warehouse long enough to purchase freedom for him and two of his children in 1813.
The Call
Carey soon moved into local pastoral ministry, where his preaching skills and oratory were held in high regard in Richmond. In fact, the local congregation in which he ministered reached up to 800 members—a megachurch by today's standards. But it was William Crane's night school lectures that would provide guidance for Carey's ultimate call. Crane had a personal missionary conviction—especially for West Africa. Crane's reports of missionary efforts on the continent Carey's grandmother longed for ignited a passion for missions work in Carey. He soon became the secretary of the African Missionary Society, turned down a significant raise at the tobacco warehouse, and set his sights on the West African coast.
The Continent
In January 1821, Carey set out for Sierre Leone. Optimistic, Carey wrote "we shall hoist our sails for Africa…with our bibles and our utensils, and our hopes in God our Savior." He landed on the African coast in March, fulfilling his grandmother's dream that he return to her home to proclaim the gospel. But he met some early resistance. First, the organization tasked with supporting him failed to purchase land for the new settlement he was to work on. Instead, he had to work for a time as a farm laborer, as the details were worked out. Shortly after, he lost his wife.
Finally, the promised territory was secured (though acquired by force) and the colony of Liberia was established. Carey would go on to pastor a church in the Liberian capital of Monrovia. He faithfully pastored a 60-member church in Liberia for years and saw Liberia as the launching point for African missions as a whole. In many ways, Lott Carey was to Africa what William Carey was to India. And he faithfully worked as a missionary in a congregation that, by today's standards would be seen as fledgling compared to the 800-person church he led in the States. Yet, he worked tirelessly to fulfill the call he sensed as a missionary in West Africa. I cannot think of the modern missions movement without thinking about "the other Carey" who was so influential on the continent his grandmother had a deep sense of responsibility for.
John C. Richards is Managing Director of the Billy Graham Center at Wheaton College.
The Exchange is a part of CT's Blog Forum. Support the work of CT. Subscribe and get one year free.
The views of the blogger do not necessarily reflect those of Christianity Today.