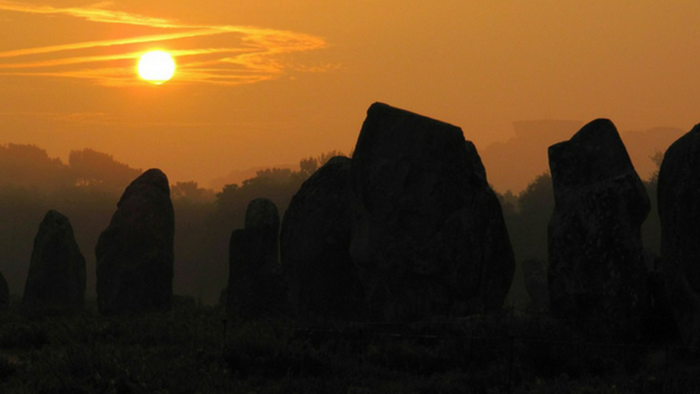 To some, the term "reimagining evangelism" may sound cool and contextualized. To others, it may sound like we are trying to bring an outdated concept back into fashion. Either way, in my first post I shared why I believe that it is past time we reimagined our own gospel witness in a very different culture than we had even 10 or 20 years ago.
Once we are on the same page that it is time to relook at how we see evangelism and how we prioritize and live it out today, we may believe that the best way to do this is to go back to the mission and values we hold. We deconstruct what we have come to believe, in some ways.
My belief is that it is always good to go back to the basics when we are making changes, but too often what I have seen is Christians and churches that have gone back only to find that perhaps the foundation upon which they stood—belief in conversion and salvation in Christ alone (sola Christi)—was no longer the one they wanted to keep.
Some have in fact rethought their way out of evangelicalism and orthodoxy.
This is unfortunate because I am of the view that we need to continuously ask questions. How can we be faithful to show and share the love of Jesus in this cultural moment? The how of evangelism is in many ways determined by the who, when, and where of culture. We look at culture, but we don't begin with culture.
We begin with the Bible. One of the four defining terms of Evangelicals in the Bebbington Quadrilateral is conversionists. We are unapologetic that men and women need to hear and respond to the good news of the gospel of Jesus Christ. We don't reimagine that. People have tried and it has negatively impacted the Church.
Instead, we need to reimagine our evangelism; we must constantly ask questions and sharpen the approaches we use. Unfortunately, many people have become too sophisticated for conversion. And if you're too sophisticated for conversion, you have ultimately misunderstood the gospel.
If we don't believe that we need to call women and men to respond by grace and through faith, then we have the gospel wrong.
At the end of the day, Christianity is about a bloody cross and an empty tomb. It's about Jesus dying on the cross for my sin and in my place, and yours too.
Once we begin to really ask, "Do I believe people must be converted to be saved?" we are on good ground. Our 'yes' to that opens us up to try new and creative ways to share the gospel, and it takes us on a journey of evangelism where we begin to see lives changed. And that changes us, as well.
It is time we reimagine the way we do evangelism. It is not time to rethink everything about the gospel.
Next time, I'll talk about evangelism in urban contexts.
Ed Stetzer holds the Billy Graham Distinguished Chair of Church, Mission, and Evangelism at Wheaton College, is Executive Director of the Billy Graham Center for Evangelism, and publishes church leadership resources through Mission Group.
The Exchange is a part of CT's Blog Forum. Support the work of CT. Subscribe and get one year free.
The views of the blogger do not necessarily reflect those of Christianity Today.