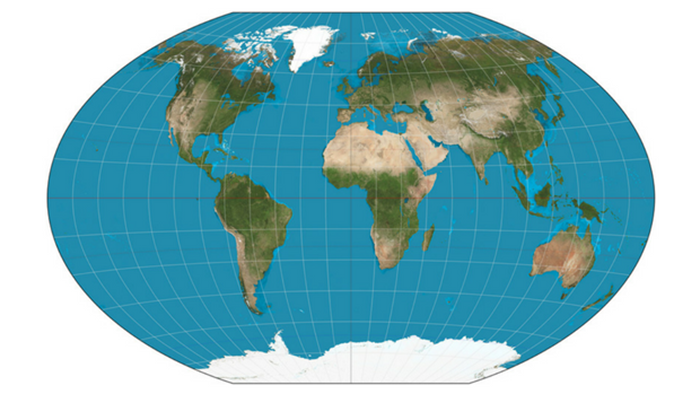 Winston Churchill has been credited with saying "Never let a good crisis go to waste." Actually, it's more likely that this idea came from a doctor: M.F. Weiner in a 1976 article, "Don't Waste a Crisis – Your Patient's or Your Own," in the Journal of Medical Economics.
Regardless of who said it, the bigger question is this: "What is our responsibility as stewards of knowledge in the midst of a crisis?" I'm going to apply this to my own situation as CEO of Global Mapping International (GMI), but you can just as easily apply this question to many other scenarios.
Take, for example, the chance to share your faith with someone who is going through a similar significant life event. Or maybe making life changes when confronted with a serious illness or the loss of a job. In crisis, we have the opportunity to evaluate, learn, and change. In fact, it is in (and shortly after) those liminal moments of disequilibrium when the most insight, revelation, and understanding can come.
As we embrace this idea of stewarding knowledge in a crisis, let's first define stewardship. I've learned much from my good friend Dr. Kent Wilson, who, in his recent book Steward Leadership in the Nonprofit Organization, defines it this way: "A steward is anyone who manages the property and resources belonging to another in order to achieve the owner's objectives." I've underlined several sections to emphasize important points that have impacted me.
First, anyone can be a steward of resources if the owner extends the opportunity. Second, a steward can never forget that he/she is not the owner. And finally, the steward's use of resources must be in line with the desires of the owner.
I am advocating here for a steward's faithful obedience. The act of stewarding what you learn in a crisis is an important responsibility that God gives you. Everything a crisis has to teach you comes from Him. In the moments of crisis that come our way, we can learn much about ourselves, our situations, our heart motives, and our abilities. We must own that knowledge, and then make the needed adjustments. This new understanding is God's revelation in our lives—His insight into who we are truly meant to be.
But many of us 'waste' that understanding, and that is not being a good steward. We survive the crisis, learn little, and proceed to make many of the same mistakes over again. If we don't learn, we are responsible for the lack of awareness that we bring to the subsequent crisis in our lives.
Stewarding knowledge in crisis, should lead us to ask two critical questions:
What should I be learning that will allow me to grow more like Christ as I walk through this fire?
What have I learned through this experience that I should steward, passing on to others' understandings that will be helpful?
Let me share my experience. I serve as the CEO of GMI, a small nonprofit which provides research for global mission. Over the last year it has become clear that GMI would not have the funds to make the transition to a new model of sustainability. Because of this, we recently announced that GMI would be closing by June 30, 2017. As you can imagine, the last 15 months have been a crucible of learning, processing, rethinking, and growing.
Because GMI's cause as a research organization is knowledge stewardship, the question was: "As we go through this organizational crisis, will we be stewards of the knowledge and resources God has given us?"
Our answer as a team was a resounding, "Yes!" We are doing that in three ways:
As a team, we have been living in the Sermon on the Mount (Matthew 5-7). As we read the new way Jesus was asking His followers to live, we have been asking ourselves, "How can we model a Sermon on the Mount lifestyle as we go through this crisis?" God is blessing our team as we are talking through these truths regularly.
As a Great Commission community we have recognized that it is our job to steward the resources God has given GMI over its 33 years. Through this process, we decided to give away much of our content through a "granting" process that would allow it to live on through the ministry of others.
As a leader, I need to be willing to take the lessons I am learning through this process and share them with the broader Christian community. We are hoping our experience will add insight about the trends and realities of ministry service today.
Are you facing a crisis today? What is God teaching you through it? Will you be intentional about what you are learning, asking God to help you grow through this experience? Will you share those lessons by passing them on to others?
Remember these words from Isaiah, "I will be your God throughout your lifetime—until your hair is white with age. I made you, and I will care for you. I will carry you along and save you" (Isaiah 46:4, NLT).
The Exchange is a part of CT's Blog Forum. Support the work of CT. Subscribe and get one year free.
The views of the blogger do not necessarily reflect those of Christianity Today.