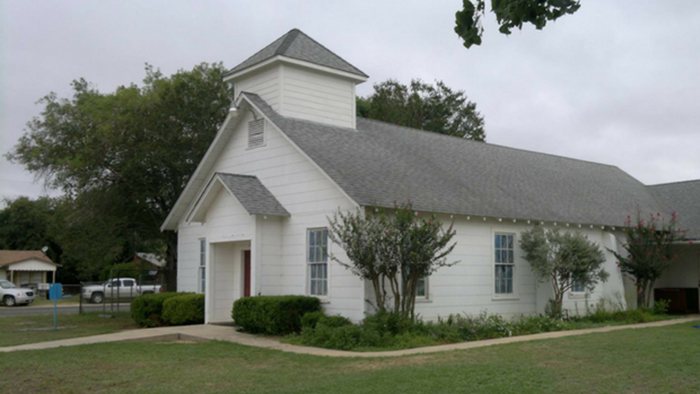 Yesterday was the International Day of Prayer for the Persecuted Church. Thousands of churches around the world gathered in prayer, remembering those whose lives were cut short at the hands of those who don't believe as they do.
In fact, my friends at the Center for the Study of Global Christianity at Gordon-Conwell Theological Seminary estimate that each year, 100,000 Christians are martyred for their faith. According to the 2017 World Watch List released by Open Doors, 215 million Christians experience high, very high, or extreme levels of persecution in their home countries.
And yesterday this reality—the reality that you can lose your life for showing up to church—came to a small town in Texas. It's a small Southern Baptist church pastored by Frank Pomeroy. A gunman opened fire during a worship service, killing at least 20.
And again we are left mourning, like we were after Las Vegas last month and Charleston two years ago. And wondering why.
Today in CNN, I published an article on how we might reply to the tragedy and evil in Texas. If you haven't already, I'd encourage you to read the piece. In it, I said:
When we as believers made a commitment to follow Christ, that commitment included sacrificing all and following Him even unto death. For many in Texas they died doing what we believe is the most important thing—worshiping the One in whose arms they now rest.
Sometimes, the tragedies we read about can seem like too much for us to handle. Or we get weary of all the suffering and sadness, and we seek to disconnect. What this little church family in Texas can teach us is that our love for our Lord is our ultimate purpose in life—as I like to say, making much of Him. This is our end goal, always, as followers of Christ.
None of us thinks we will be martyred for our faith. True, we may not. But can we say that if that were to happen, we will have lived in such a way that others are drawn to him? Pastor Frank ended his message last week asking people to trust in Christ. That's a legacy worth thanking God for.
But how will we actually respond when tragedy and pain occur? Let me share three points.
First, we must accept that calamity will come.
Jesus promises his disciples, in John 16:33, that they will face trouble in this world; it isn't a question of if, but when. Whether this trouble comes in the form of personal storms of sickness or relational strife, or physical hurricanes and earthquakes like so many have recently experienced, suffering in all its forms can take its toll on the human heart.
We get weary and tired.
It is then, however, that we can be comforted by the words of Jesus: "Take my yoke upon you and learn from me, for I am gentle and humble in heart, and you will find rest for your souls" (Matt. 11:29). And the strength we get from Jesus allows us to then offer it back to others.
We work diligently to become better ambassadors of Christ's healing amidst this world's great pain. Simply put, we demonstrate the surpassing power of a God who can heal all.
Second, prayer and action are both necessary and powerful.
Anytime a tragedy like this occurs, social media is flooded with offers of prayers for the victims. This invariably provokes pushback born from frustration that prayers are "not enough" or "powerless." Many feel that prayer is entirely too passive.
Let me say what I've said many times, including when I wrote about the shooting in Las Vegas: prayer is the most important thing we can do as Christians. We offer up our hearts to the only God who can heal.
And, yes, we act too. A quick look at Acts 2:42-47 gives us a model for believers: fellowship, prayer, breaking of bread, sacrifice. They gave all they had, gladly. Acts 2:44-45 says, "All the believers were together and had everything in common. They sold property and possessions to give to anyone who had need."
In my CNN article, I wrote:
Earlier today I asked Kevin Cornelius, pastor of neighboring church First Baptist Church in Karnes City, TX, about the situation as he and others are there, on site, dealing with the pain. He said:

The church still works. We don't have a plan, but we have a community. We don't have answers but we have grace and peace. We don't understand, but we're present. Our hearts are breaking, but we have hope and we're giving it away as quick as we can.
That's kingdom work.
Finally, we need to better understand God's grace as it pertains to both believers and non-believers.
When Hurricane Katrina hit New Orleans, many were quick to cast judgment by making wild claims that God was passing judgment on a sinful city. Newsflash: all cities are sinful because of the sinful, broken people that inhabit them. Rains, storms, and troubled times fall on both the just and the unjust—God does not discriminate.
While we may not understand why we see certain calamities happening directly to or around us, one thing is certain: speculating about why disasters should befall one particular person, city, or nation does nothing to help facilitate recovery.
Instead of pointing fingers and spreading falsehoods, believers would do best to focus on that which does offer encouragement. I don't know about you, but I want—and need—a gospel that addresses human pain and suffering. I need to worship a God who doesn't turn a blind eye to the calamities in my family and city.
Fortunately, we serve a God who came. He saw this world and each of us in it—beaten and battered by sin and the storms of this life—and knew what had to be done. Jesus Christ, as foretold by the prophet Isaiah, was "pierced by our transgressions and crushed by our iniquities."
He didn't just enter into the mess of our world; he took the totality of human sin upon himself to offer each and every one of us a costly gift: forgiveness. Someday, he promises to return and finish the job of restoring and remaking this earth.
Until then, we do live each day in a world with real pain and problems caused by human brokenness. Yet, God offers us hope for a day when earthly storms and suffering will be no more.
This, my friends, is the gospel of hope that our world desperately needs to hear. Let's let the martyrdom of these 26 precious people be a learning opportunity for all of us. Let's worship him with our whole heart, and commit to telling others of the only One who is worth living and dying for.
Ed Stetzer holds the Billy Graham Distinguished Chair of Church, Mission, and Evangelism at Wheaton College, is executive director of the Billy Graham Center, and publishes church leadership resources through Mission Group.
The Exchange is a part of CT's Blog Forum. Support the work of CT. Subscribe and get one year free.
The views of the blogger do not necessarily reflect those of Christianity Today.