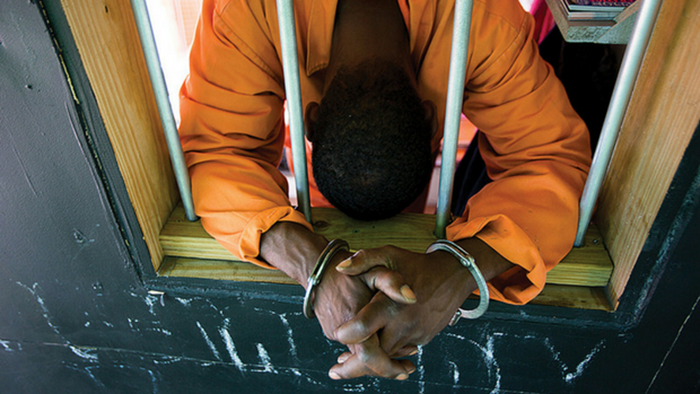 A single mother is arrested and held in jail overnight for driving with a suspended license that she could not afford to renew. A prisoner with mental illness is languishing in solitary confinement. A young man who paid his debt for a drug offense and wants to start fresh can't find a job or housing because of his criminal record. Crime demands a response, but are we missing the mark in our pursuit of justice in America?
What's Wrong?
America locks up more of its citizens than any other nation and, according to the Pew Charitable Trusts, all states have become more punitive. Even though overall crime and arrest rates are down from the early 1990s, states are exacting sentences at a rate 165 percent harsher than they were for the same crimes previously.
Prosecutors now seek felony charges after an arrest much more frequently than they did even a decade ago. The effects of such broken justice? 2.7 million children have an incarcerated parent, including 1 in 9 African-American children. And an estimated 1 in 4 Americans has a criminal record which creates obstacles to finding housing, jobs, and other life necessities. The problem is so far-reaching that every congregation is impacted by the crisis of crime and incarceration.
A new Barna poll commission by Prison Fellowship reveals that the vast majority of Christians believe the main goal of the justice system should be restoration for all involved—the victim, the community, and the person responsible. Practicing Christians were also more likely to believe caring about prisoners was important as a result of their values. That's encouraging.
However, when asked if it was acceptable for someone to be punished more than their crime deserved in order to make a statement, 53% of Christians agreed!
Our values are not being consistently applied—we know we should bring the hope of the gospel to prisoners, but we are dismissive of our duty to see biblical values lived out in our justice system.
Why Does it Matter?
Our God is a just God. Throughout scripture, we find principles that should guide our response to crime and incarceration. As followers of Christ, we are called to be a witness for the poor and the vulnerable—to pursue justice (Prov. 31:8-9).
Our belief in the inherent dignity of every human being should encourage us to act. If we are all created in the image of God, then we must seek a justice system that is fair and redemptive for all.
None of us want to be forever judged by our worst day—thanks be to God for His grace that we don't have to be. We must learn to look at those responsible for crime in the same light as our Father. Every crime demands accountability, but the person responsible is more than his or her crime. He or she is created in the image of God. We must respond with justice, no more and no less, and seek restoration.
The Practical Benefits of Reform
And while our faith is the foundation of why we should care about engaging in justice reform, there are practical benefits as well. Over-incarceration doesn't make us safer. Quite the opposite—it's dangerous. When we fail to find and use alternatives to incarceration, such as drug courts and mental health courts—alternatives which better address the underlying issues contributing to criminal behavior, we pay for it with higher recidivism rates.
Incarceration is also expensive—our tax dollars are spent on a system that fails to make us safer or restore communities that have been harmed.
What Now?
No group is better positioned than the Church to advocate for justice and care for prisoners, former prisoners, and their families.
If you're feeling compelled to put your faith into action, but you're not sure where to start, here are some suggestions for your consideration.
Change your language. When you discuss incarceration, do you focus on the crimes of those behind bars, or their personhood? Instead of 'inmate' or 'criminal', try using the phrase 'incarcerated person.' Instead of 'ex-convict', why not welcome that person into the community as the 'returning neighbor' he or she is?
Sign the Justice Declaration. Just this past June, we launched the Justice Declaration, a call to the Church to respond to crime and over-incarceration. You too can declare your support by signing. You'll receive additional opportunities to take action. You can also learn more about what's wrong with our criminal justice system and the biblical basis for our response in the full white paper that accompanies the Declaration.
Join us at the GC2 Summit on Mass Incarceration. This October 25th, hundreds of us will be gathering at Wheaton College to talk about the Church's role in dealing with mass incarceration. Many well-known speakers will be presenting and we will be working and praying towards more influence and intervention for those who need us to fight on their behalf.
As we each take action, we can collectively unlock the Church's unparalleled capacity to respond to our nation's crisis of crime and incarceration.
Heather Rice-Minus serves as vice president of government affairs at Prison Fellowship, the nation's largest outreach to prisoners, former prisoners, and their families. She is the co-author of Prison Fellowship's Bible study curriculum Outrageous Justice.
The Exchange is a part of CT's Blog Forum. Support the work of CT. Subscribe and get one year free.
The views of the blogger do not necessarily reflect those of Christianity Today.