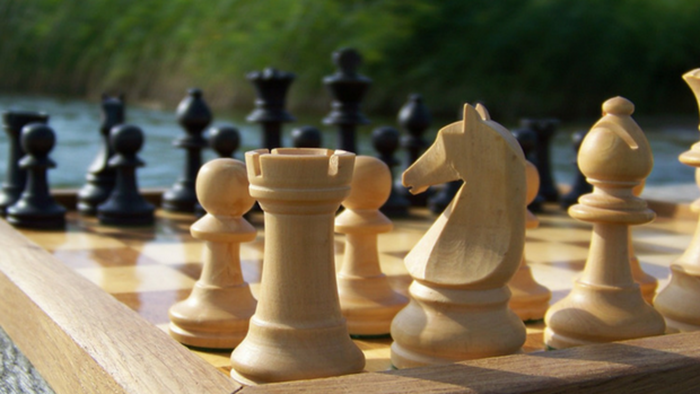 Is leadership something we're born with, or is it something we learn?
Yes. Both-and.
Some people seem to be born with leadership skills. These people may be more charismatic, sometimes more extraverted, more affirming. Maybe he or she was president of their class and captain of their teams in high school. Their voice holds the room's attention, and their ideas catch on throughout an organization.
You Have to Learn Leadership
But, in my experience, natural leaders often rely on instincts. Instincts work for a while, but eventually they fail. They do not scale up to tackling new or more complex leadership challenges—to creating plans for strategic leadership or for effecting system-wide change. That takes processes, strategies, and tools that don't always come with instinct or experience.
Other people are dropped into leadership positions without natural leadership gifting. Maybe it's the wise, compassionate woman who is asked to lead her Bible study. Maybe it's the pastor who loves theology or Biblical counseling but who feels overwhelmed when faced with leading a congregation.
Leadership Journey
That's the situation I was in during my second year of a church plant years ago. We'd successfully launched the church, counting 234 people in attendance for the first Sunday. But then we moved past the frenetic energy of the launch, saw our numbers settle around a hundred, and slid towards rhythms of regular church life. And I realized I did not know what to do next. I was stuck, and leadership was the lever I needed to get through.
I am not a natural leader. I am a nerd, thank you very much. While some of my good friends were leading student government in school, I was reading the encyclopedia for fun.
This love of learning became a powerful tool when I got stuck after our church's launch. I was in the middle of a DMin program during the launch, and I focused my dissertation on leadership and influence. Through that process, I learned tools of leadership. I learned how to ethically apply principles of persuasion to lead our church to where God wanted us to be.
You Can Learn
Let me repeat that: I learned leadership. Studying leadership principles provided the tools I needed to get unstuck and lead my church well.
That experience showed me that we can learn leadership skills. If you are placed in a position of leadership and you don't have a natural gift for leadership, you may need to express leadership that's not in your natural gift set. You will need to fall back on tools and processes to do that—tools and processes that can be learned.
You do not have to be a natural-born leader to become a strong leader. You can learn how to lead, to move towards strategic goals, and to change your church for God.
Furthermore, leadership is different depending on who you are. Some of the best leaders I know are introverted. I've seen great leaders who are men and I've seen great leaders who are women. I've seen them young and old. But, they all know, you have to find the way of leadership that works for you.
Leaders are Learners
There is an old phrase, "Leaders are learners." I think that is true, but would add you can learn your way into leadership.
Most pastors I know have had the same experience over and over. They've not learning, but just repeating the experience of the last year or years.
So, get some books. Do some reading. Get a mentor.
Leadership can be learned if we will be learners.
Ed Stetzer holds the Billy Graham Distinguished Chair of Church, Mission, and Evangelism at Wheaton College, is executive director of the Billy Graham Center, and publishes church leadership resources through Mission Group.
The Exchange is a part of CT's Blog Forum. Support the work of CT. Subscribe and get one year free.
The views of the blogger do not necessarily reflect those of Christianity Today.