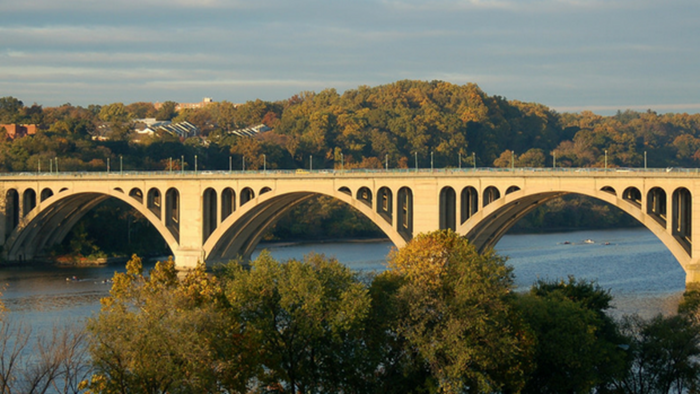 Harry Ironside, the pastor of Moody Church, was also the president of the African Inland Mission. People at Moody Church tell me that he rode the train in and out of Chicago, spending most of his time focused on the Africa Inland Mission, speaking all week.
The Ironside years are considered some of the most fruitful years in Moody's history—and the Africa Inland Mission thrived as well.
Furthermore, Charles Blanchard was the pastor of Moody Church as well, while serving as the president of Wheaton College. (You can see the list of pastors here, and I will be covered under that category "no regular pastor" when they update this page!)
But can it be done today? Is that a bridge too far?
Well, I think it depends on how you pastor.
David Platt and the IMB
This week, it was announced that David Platt will soon be voted on to be the new teaching pastor at McLean Bible Church. (I first learned of it from SBC This Week.)
Based on social media, not everyone is excited about it. McLean is new to the Southern Baptist Convention. Platt and his team are also reorganizing the board and the IMB is going through significant change. And there are more questions, I am sure. After all, when you put three Baptists in a room, you get 14 concerns!
And, of course, SBC entity heads usually don't do such a thing.
But I'll let his trustees worry about those things, as I am sure they have considered them. For me, conceptually, I'm not too concerned about the bridge between organizational leader and teaching pastor, for a few reasons, and maybe I am in a unique position to share some insights as to why.
Walking the Bridge
Here are some reasons I think that it is possible to walk across this bridge.
First, some people have to preach; they can't last without preaching.
Some leaders, when they leave the pastorate for a non-pastoral leadership role, almost feel an emptiness when they are not preaching.
I get this. I went to Thom Rainer a few years into my tenure at LifeWay and told him of that very struggle and asked his permission to start a church. He agreed. I took no salary there, and I started Grace Church with a team. I served there for five years and nobody complained about my work suffering.
Second, the idea of the pastor as the primary leader is not a biblical requirement.
The idea that the person doing the preaching must be the same person doing the ministering is really born of later parish systems, not the New Testament text.
Thus, the model in the New Testament is shared leadership.
I preach almost every week at Moody Church, the elders guard and direct the church, executive pastor Bill Bertsche leads the staff, and the leaders minister to one another. I use my teaching gifts, they use their gifts, and the body is built up.
Also, in general, I prefer a structure that allows staff to play to their strengths and doesn't assume that the person doing day-to-day leadership has to be the best in every category: the best preacher, the best leader, the best whatever else the church needs.
Third, you are a better leader when you are close to the church.
I've always been committed to serving the local church. My gifts are in teaching and preaching, and I can use those at a church, while serving elsewhere, but I stay connected to the church. I love Moody Church and serve it by teaching.
Accountability Matters
In Platt's case, his trustees are taking a cautious approach, and they should. When I started at Moody Church a little over a year ago, I talked to my leaders (the president and the provost). They did not know me (I had only been at Wheaton a couple months) and I came into a center that was on, using their words, "life support." We agreed to keep an eye on it. It's been a year, and no one is concerned as I have strived to maintain the right balance.
And the IMB trustees are being rightfully cautious. Baptist Press explained:
During the August meeting, the executive committee of the IMB trustees agreed to evaluate Platt's involvement as teaching pastor at McLean Bible Church in Northern Virginia during a provisional period over the coming months.
"Our president, Dr. David Platt, has expressed a deep sense of calling to serve as teaching pastor of McLean Bible Church while also continuing to lead the International Mission Board," Dilbeck, senior pastor of Quail Springs Baptist Church in Oklahoma City, said. "We respect Dr. Platt and his sense of the Lord's leading; and we recognize our responsibility to hold him accountable for his work leading the International Mission Board. Over the coming months, while Dr. Platt serves as teaching pastor for McLean Bible Church, the trustees of the International Mission Board will evaluate Dr. Platt's fulfillment of his responsibilities as IMB president. Trustees also will evaluate McLean's level of partnership with the Southern Baptist Convention. We plan to revisit this matter in our February trustee meeting."
Now, Platt's situation is different and there are other issues at work, but in principle, this is not unheard of nowadays, or certainly not in history.
Recently, Louie Giglio ran Passion and started Passion City Church. Chuck Swindoll led an institution while preaching at a church.
Or we go back a bit when Jerry Falwell ran Liberty University and Thomas Road Baptist Church.
Or a bit further back when Harold Ockenga pastored Park Street Church while serving as founder and president of Fuller Seminary (in another state!).
In all cases, they were accountable to leaders and boards in both places, and it was not without challenge, but it worked.
Crossing and Guarding the Bridge
Now, maybe I have a stake in this because I've been walking this kind of bridge for years, although not while leading the world's largest protestant, denominational missions agency. But, and this is key: most of the day-to-day organizational leadership in large organizations and churches is done by choosing good people in both places. I've seen it work well.
At the end of the day, I'm thankful for the preaching of David Platt and I pray with him and his trustees that they will discerningly cross and guard that bridge so that the essential work of the IMB does not suffer.
Others have done it, and I pray that they will do it well.
Ed Stetzer holds the Billy Graham Distinguished Chair of Church, Mission, and Evangelism at Wheaton College, is Executive Director of the Billy Graham Center, and publishes church leadership resources through Mission Group.
The Exchange is a part of CT's Blog Forum. Support the work of CT. Subscribe and get one year free.
The views of the blogger do not necessarily reflect those of Christianity Today.