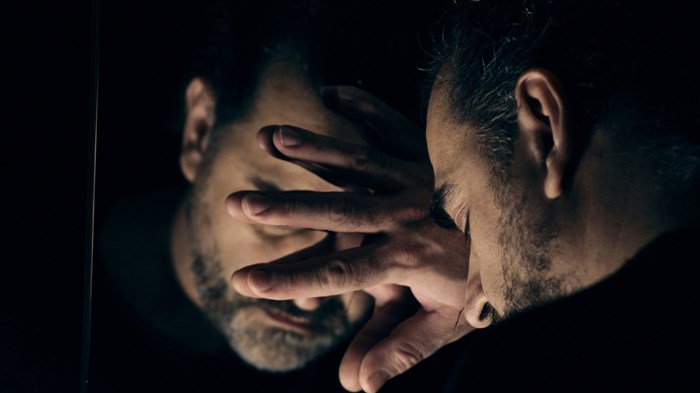 Image: By MarinaP via shutterstock.com
The past few months (and if we are honest, the past few years) have been hard for Christians, and evangelicals in particular. I've felt it myself as I've had to deal with some good friends confess to failures, and the aftermath that has occurred in their wake.
It's certainly been much harder on those directly hurt, but it's impacted many of us.
My love for Christ and his church, and the calling he has given all of us—not just leaders—to represent him well and live lives of integrity has pushed me into places of grief as of late.
When Donna and I were in California in March, we had lunch with Rick and Kay Warren after church. We talked about a Saddleback conference from 2010 where Rick, Kay, and I spoke. Since that conference, about half of the speakers have stepped down from the churches they were serving due to some personal issue.
Half—in eight years.
That's not right, but it is real.
And, it requires some self-reflection.
Secrets Come Out
One of my best friends recently resigned due to a "morally inappropriate relationship." He's still my friend, but before we were friends in ministry, and now we are friends in lament.
One is too many, but there have been far too many moral failures in a world where Christians often claim to be guardians of morality.
Sometimes it's been more than a moral failure. Sometimes it is an abusive situation, as I've written about often. And, it is there where the church needs to stand with the victims—and we have seen that all too often they do not.
Yet, Luke 8:17 of the New Living Translation says this: "For all that is secret will eventually be brought into the open, and everything that is concealed will be brought to light and made known to all."
So true.
A Time of Purifying
Christ is purifying his church, and it hurts. And, there is more to go.
It pains us to know that too many have been victims at the hands of those in power—the very ones who should have been the protectors of the marginalized and the vulnerable. Silence that many have kept for months, years, sometimes decades ought not to have happened under the care of those of us who have committed to lead the fold of Christ.
We have failed far too often. That has deeply saddened me and many I know who take their calling seriously.
Lest we move from disappointment to despair, however, we must remember this very, very important fact: We look to Jesus as our model of faith. No man or woman ought to be lifted to places of idolatry, lest they crumble under the weight of sin.
And let's be honest—they will always crumble to some degree, because we are sinners.
Of course, being a sinner does not mean that we give people a pass. This is why structures of accountability are so important. But it does mean that we do not place our ultimate hope in one another. We should together be looking to someone who can save us all.
It is critical now more than ever before that we cling to Christ as the foundation of our faith.
Let me share a few thoughts I've had during this season as we all sit with disappointment.
First, pastors and leaders at any level in the church must always be held to the highest level of integrity and purity.
Pastors and leaders must seek to remain above reproach. That's not my idea— that's right in the biblical text.
Look at 1 Timothy 3. We teach those under our care how to be faithful and hold fast to scripture while winsomely engaging culture. We model integrity in thought, word, and deed. We seek to be people of integrity, but too many today instead have earned the label "hypocrite."
We don't like to be called hypocrites, but that's what it is when you preach morality and fail to live it.
Years ago, when Pat Buchanan was running for president, he encouraged us to buy American while driving a foreign car. What he said and told people to do was not what he did. The press pointed out the hypocrisy.
Now, when we look at the continual stories of moral failure of those in church leadership today, that's hypocrisy as well.
It's not the fault of the press when they point out our hypocrisy.
And, I know that it is just a small percentage, but the hypocrisy is what gets the coverage.
As such, it is time for a reengagement and recommitment to integrity at every level of the church.
Second, pastors and leaders are just like anyone else—sinners in need of daily renewal of the Holy Spirit.
It is true that pastors and leaders should hold to the highest level of integrity. But when they engage in behaviors and actions that are antithetical to who they say they are, they show us what we all should know to also be true: everyone has sinned and is in need of God's grace. It is not just leaders who are engaging in immoral behaviors. It's not always as visible, but it is equally devastating to the family of the one being unfaithful, or the friends of the one who walks without repentance.
We are all sinners in need of God's grace, and the grace of others. As a Christian leader, I am always aware of the burden on me to hold to standards that sometimes seem unattainable. Yet, I have many flaws and hurt others in ways I likely don't know. We all do.
This is why we all need Jesus—whether we are in positions of leadership or not. But, needing Jesus is more than some passive idea of his presence. It means an intentional process of sanctification. And one that addresses some of these issues that keep coming to the surface.
Third, painful times open important conversations.
Yes, we are all feeling disappointment on some level these days. Sure, it may seem like Pandora's Box has been opened and there is no end in sight as to when it will be emptied. Yet, with the box that has been opened comes an opening for important conversations and a new, albeit painful, opportunities.
The opportunity of pain to be exposed to places of healing.
The opportunity for those walking in shame to be surrounded by others who remind them they aren't alone.
The opportunity for leaders engaged in sin to confess their wrongdoings.
The opportunity for churches to become places of healing for the wounded.
The opportunity to have hard conversations about the structures that allow such hypocrisy.
And even the opportunity for our witness to each other and to the world to be displayed as one clothed in love, compassion, redemption, and renewal.
I'm going to search my heart. I'm going to repent of some things. And, I'm going to ask about systemic issues that are perpetuating sin.
I don't have all the answers, and I am not trying to give them all in this short article. Mainly I just feel grief. And, I know that every social media expert out there will say, "If you just do THIS, it will fix it." But, I just don't see it as one fix because I've seen too many fall in too many ways.
So, I don't have all the answers, but I do think we need some more honest conversations, honest acknowledgment of failings, and honest consideration of the systems that create such recurring problems.
Discouraging Times
The times can be discouraging, but an honest look at history will remind us that people have always failed us. Actually, religious leaders have always failed us, so we ought not to be surprised.
However, and this is key, just as in 1 Kings 19 when Elijah discovers he is not alone, and that there many who have remained faithful to God, so too we must remember that today there are many faithful pastors, leaders, and Christians seeking to live in integrity and authenticity.
So, let the Internet rage.
It will.
But, discouraging times can lead to intentional change. That's my hope.
Our hope lives on because God is at work, taking the ashes and making something beautiful.
Lord willing, in all of us. Me included.
Ed Stetzer holds the Billy Graham Distinguished Chair of Church, Mission, and Evangelism at Wheaton College, is executive director of the Billy Graham Center, and publishes church leadership resources through Mission Group.
The Exchange is a part of CT's Blog Forum. Support the work of CT. Subscribe and get one year free.
The views of the blogger do not necessarily reflect those of Christianity Today.