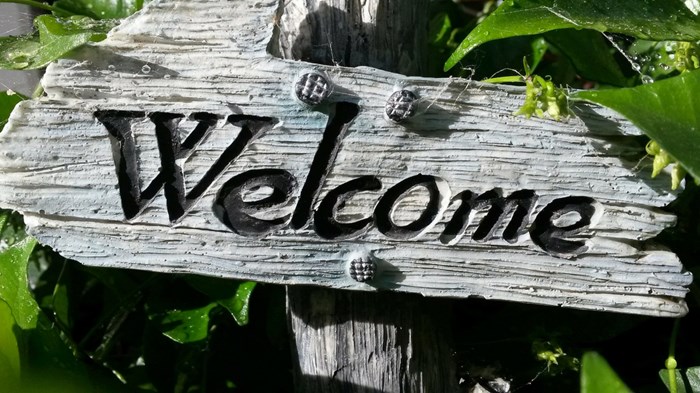 Image: via Creative Commons
Imagine this scenario: You have been locked up in prison for years and are getting ready for your release. For years, you have lived in a place unlike any other in our society. You are in a world where, every moment of every day, you are reminded of the worst thing you have ever done. Your past even haunts you in your dreams.
Behind bars, you are not known by your name, but by the number on your prison jumpsuit. After years of being locked up, you have been forgotten by family, friends, and your community. You have not received a visitor or a letter from outside these walls in a long time. You are in a place where violence could be around any corner and decision-making has been stripped from you.
For years, this world is all you have known. But soon, you will suddenly be released back into your community, facing a litany of parole conditions and the anxiety of trying to figure out how to transition into life in the outside world without messing up again.
This is the experience of thousands of men and women who are released from prison every year.
I have been involved in prison ministry for 14 years, and I have never met a prisoner who wasn't nervous about leaving the prison walls. Some are downright terrified.
There are 2.4 million people who are incarcerated in the United States—by far the highest number of prisoners per capita in the world—and 95 percent of them will one day be released to their communities.
You may think that once someone has served his or her time, the punishment is complete and he or she is rehabilitated; the person can move on with life with the expectation that he or she won't get into trouble again.
The Challenges of Reentry
But the sobering reality is that 67 percent of those who are released will be rearrested.
This is because the process of reintegrating into society—what we, who work with the criminal justice system, call reentry—is very difficult. Life after prison is like a second sentence. Returning citizens face parole conditions, hefty court fines, and the stinging societal labels they have been given. With a felony on their records, housing opportunities become off-limits and employment opportunities shrink.
Even simple tasks can feel overwhelming. I need a driver's license, but I don't have a birth certificate or anything to prove who I am. How do I get to the Secretary of State office? I don't have a bike or money for bus tokens. Oh, they use swipe cards instead of bus tokens now. How do I put money on a swipe card? I need to apply for jobs, but the hiring managers keep telling me to apply online. How do I do that?
Then there are the bigger issues, like mending broken relationships. My ex-wife won't let me see my children until I start paying child support. My children need a father. How can I be a good father?
Amid all this chaos, where do people who are returning home turn? In my mind, there is no better place than the church.
The Critical Importance of the Church
Think about it. Your church has business owners and employers who can help those in reentry to find a job. Your church has landlords who can provide housing and people with vehicles who can drive them to the Secretary of State office, to meetings with parole officers, or to get a haircut for a job interview. Most importantly, your church is full of caring people who can simply be present and available during their difficult journey of readapting to life at home.
In Acts 2:42-47, Luke paints a picture of how the early church operated. It also gives us an imagination for what it could look like if churches were to begin opening their doors to the formerly incarcerated. They were breaking bread together, praying together, worshiping together, and sharing property and possessions among themselves.
And what was the result? "The Lord added to their number daily those who were being saved" (Acts 2:47b). People were drawn to the close relationships and life-giving community they experienced in the church. The deep roots of relationships and fellowship produced the fruit of church growth.
Imagine if…
What would it look like if your church community followed the example of the early church, welcoming all newcomers with open arms? What if your church began intentionally creating space for returning citizens in your city? What if churches started thinking of them as citizens instead of thinking of them as nothing more than ex-cons? What if churches began seeing former prisoners as who they really are—men and women created in the image of God?
Churches have a tremendous opportunity and responsibility to welcome former prisoners home. What would happen if your congregation began sharing their lives and resources with returning citizens? These men and women who are surrounded by so much uncertainty would find stability, strength and hope—and they just might find Jesus.
The Lord might begin adding daily to the number of people being saved and grafted into your community. Prisoners and former prisoners may not be the type of people you would typically target in a church growth strategy, but they are the people Jesus calls us to reach (Matt. 25:36).
Unfortunately, many churches don't freely open their doors to people released from prison. My sense is that we would all like to believe that someone coming home from prison would be welcomed at our door. But we need to ask ourselves if we're ready for the mess that comes with that person.
My Story
My journey as an ex-offender in my church wasn't an easy one. It was terribly messy. But the church was better for it, learning to extend grace, mercy, and love.
I can't imagine what my life would look like if I hadn't been welcomed into a loving, supportive church community after my release from prison. If not for my church family, my marriage would have failed, my children would have grown up without a father, and I likely wouldn't be following Jesus. I certainly wouldn't be working for a prison ministry as I am right now.
I am convinced that the reason my church was able to come alongside me so well is that they didn't approach me and ask, "What did you do?" Instead, they asked, "How can we help?" Had the first question overridden the second in my journey with the church, I am confident things would have been different.
I wouldn't be the man I am today.
People often ask me how their church can get involved in prison ministry and reentry. How do we even get people to think about it?
It starts with people in your congregation getting to know people in prison—learning their names and their stories. Once you begin to understand the plight of someone behind bars, you can no longer ignore the issue of mass incarceration.
A great opportunity for your church to begin helping prisoners and returning citizens is through the ministry I work for, Crossroads Prison Ministries. Through Crossroads, volunteer mentors review Bible study lessons completed by men and women in prison and exchange letters with them. When people from the church join Crossroads as mentors, their hearts expand for people behind bars. Many even take another step and begin visiting people in prison or helping someone who is returning home after incarceration.
The incarceration problem in America can feel overwhelming. But what if every church got involved in the solution? If every church adopted one person as they returned home from prison, prisons would empty and the church would grow.
Are we ready to open our doors and our hearts?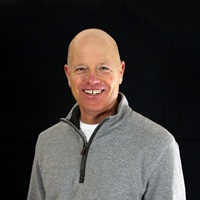 Douglas Cupery is Director of Mobilization for Crossroads Prison Ministries.
The Exchange is a part of CT's Blog Forum. Support the work of CT. Subscribe and get one year free.
The views of the blogger do not necessarily reflect those of Christianity Today.