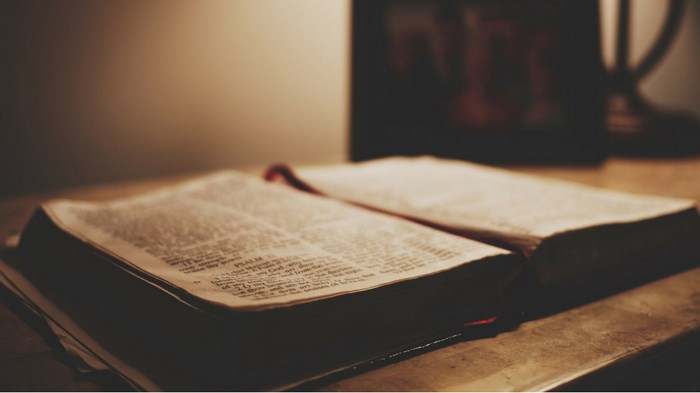 Image: via Creative Commons
Crossway Church had given themselves two years to die well. The question for us was, Were any other options possible? The answer was, "Not necessarily." Only God can bring about revitalization, and he is under no obligation to revitalize my church. Every good thing we enjoy, and every plan we make that comes to fruition is a generous gift of God towards us. We gain a right confidence, by losing confidence in ourselves, and placing in God.
As Joshua approached Jericho, he asked the commander of the Lord's army, "Are you for us or for our enemies?" "Neither," he replied, "but as commander of the army of the Lord I have now come"'(Josh. 5:13-14).
It is easy to think that God must be on our side as a struggling church. We argue that our shrinking is a sure sign that we must be faithful. But we need to ask, not if God is on our side, but if we on his. Are we willing to follow his lead? Will we die to ourselves for the sake of Christ and his church? This is the heart of discipleship. The Lord is in command, not us.
Before arriving at Crossway, I was a people-pleaser. I didn't think I could handle conflict, or lead the church through the necessary change. A more experienced church leader explained that the conflicts that change produces are not something to fear, but unavoidable, wonderful opportunities for discipleship. Our Christian growth is made of these moments—when worlds are rocked, comforts are challenged, and we must decide who is in command.
Of course, just because my church may die does not mean God's church, the church, is dying. "On this rock I will build my church," says Jesus (Matt. 16:18). But it is his church, not mine. In practice, that means some churches will die, some churches will be planted, and by God's grace some dying churches will be revitalized.
I want to suggest three theological foundations that give us a right confidence to consider revitalization. As we gain confidence in God, our false confidence in ourselves, our churches, and our favored methodologies will begin to melt away, and we will be fueled to pursue the task before us with joy.
First, God Gives Life
Jesus said to a festering corpse, "Lazarus, come out!" (John 11:43). The explanation of the empty tomb of Jesus was "He has risen!" (Mark 16:6). "The universe was formed at God's command, so that what is see was not made out of what was visible" (Heb. 11:3). And the God who said, "Let light shine out of darkness," makes "his light shine in our hearts to give us the light of the knowledge of the glory of God in the face of Christ" (2 Cor. 4:6).
If one of the arguments against revitalization is that "it is easier to give birth than raise the dead!" then the obvious reply is, "For whom?" Our God loves to breathe life into dead things, loves to make something from nothing, and loves to choose the "things that are not" to nullify the things that are. Re-creation and resurrection bring him glory!
It might have been possible, under God, to establish a new church plant in our community. But it would have been a tragedy if fear had stopped us from considering revitalization. Our zip code is in the top 8% most deprived in the country. There is a history of faltering church plants locally. Because of an arson attack, the Anglican church was burnt down 15 years ago, and it was the only other local church building.
In communities like this, buildings and history matter. Because God loves revitalization, we now have a multi-generational church family meeting in the heart of a large housing estate,[1] in a building that gives us an accessible, well-established and visible presence in our mission field.
God was gracious in bringing about the right circumstances for revitalization to happen. He was gracious in initiating the right conversations. He was gracious in gathering a core team. He was gracious in the existing church responding positively. He has been gracious with every subtraction, addition and conversion.
But first, God was gracious in revitalizing our hearts. The faith we share with Abraham is faith in "the God who gives life to the dead and calls into being things that were not" (Rom. 4:17). Why believe revitalization is possible? Because "God has raised this Jesus to life, and we are all witnesses of it" (Acts 2:32). God has been gracious in revitalizing our church by leading us back to his enlivening Son.
There is nothing more exciting than a ministry that demonstrably requires the resurrection power of Jesus Christ from day one.
Second, God Gives Gifts
We must remember that "God has arranged the parts in the body, every one of them, just as he wanted them to be" (1 Cor. 12:18). It is easy to formulate a 'wish list' of the kind of people you think it will take to get the job done. However, revitalization means that God has not finished with the people he has there. There is nothing wrong with praying for a new guitarist, as long as with equal fervency we are thankful for the organist celebrating their 70th year of service. We must not overlook what God has already given us in the people who make up the body.
Early on at Crossway Church, I worked closely with two key people. The first had been an elder in the church for well over 30 years, and had been key in us beginning the revitalization. The second was a Birmingham City Mission outreach worker who was based at the church. The existence of these two godly men and their families had really convinced my wife and me that coming to the church was right.
Four months in, the first had to step back from all activity for health reasons and the second broke the news to us that Birmingham City Mission was moving him to a new context. It floored me. How would I continue without them? I wanted to give up. However, because that happened, God opened my eyes to the gifts he had given to other people, and he continued to give us all that we needed in a remarkable way. What we think we need and what we actually need are often two different things.
Third, God Gives Growth
The final thing to remember is this word from Paul: "I planted the seed, Apollos watered it, but God made it grow. So neither he who plants nor he who waters is anything, but only God, who makes things grow" (1 Cor. 3:6-7).
Behind the first two points is the simple conviction that God works by his Spirit through his Word to bring about new life and equip us for ministry. How does God give life? He speaks. How does God prepare his people for works of service? Through the ministry of his Word.
"You have been born again, not of perishable seed, but of imperishable, through the living and enduring word of God" (1 Pet. 1:23). Ultimately, only one thing is necessary for change, growth, and fruitfulness: The activity of the Spirit of God, through the application of the Word of God. It might be tempting to think that because God is the one who makes things grow, we therefore do not do anything. But actually, it is clear that our task is to plant and to water. We have a responsibility to actively and deliberately fight for the gospel to take center stage in all we do.
When we arrived at Crossway Church there were so many 'things' that needed to change, but the first thing we needed to do was rediscover our confidence in the gospel, and God's powerful activity through his Word. Fruitfulness was not going to be brought about through painting, planning, programming, or publicity, but through preaching and teaching. If we were willing to give God the room to speak, he would lead us into the necessary change required.
Is This God Our God?
Although it may be stating the obvious, these three theological truths—that God gives life, God gives gifts, and God gives growth—all presuppose that God, in his nature, delights to give us good things. Jesus encourages us to ask, seek and knock. He says,
Which of you, if your son asks for bread, will give him a stone? Or if he asks for a fish, will give him a snake? If you, then, though you are evil, know how to give good gifts to your children, how much more will your Father in heaven give good gifts to those who ask him! (Matt. 7:9-11)
But do we ask? Are we praying, regularly, fervently, persistently, for God to act in this way?
If we are not praying in this way but still expecting God to act, why is that? It is right to lose confidence in ourselves, but we must never lose confidence in him. When we forget that God is gracious, the first danger is that thankfulness become entitlement, so we think that God must revitalize our church because we have been faithful for so many years.
The second danger is that faith becomes fear, so that God could never revitalize our church, because perhaps we were responsible for killing it in the first place. Both dangers have lost sight of the character of the God of revitalization, who delights to give undeserved gifts to his children.
John James is pastor of Crossway Church, a revitalization project in Birmingham, UK. He is the author of Renewal: Church Revitalisation Along The Way of the Cross. This article is based on one of the chapters from that book.
[1]The UK equivalent of a Housing Project in the US.
The Exchange is a part of CT's Blog Forum. Support the work of CT. Subscribe and get one year free.
The views of the blogger do not necessarily reflect those of Christianity Today.