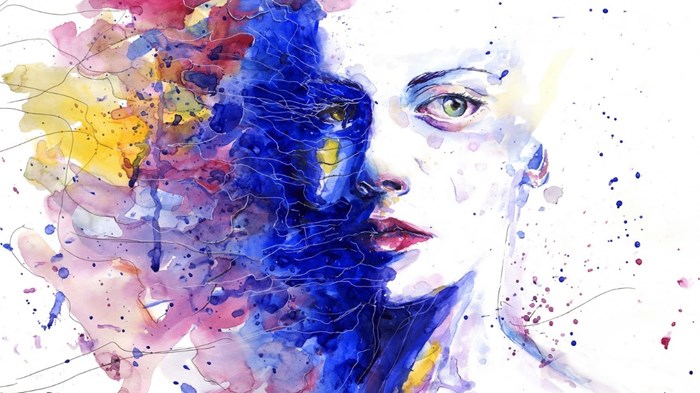 Image: via Pixabay/tsukiko-kiyomidzu
I was moved and astonished as the pastor spoke. He was preaching about the rape of Tamar. Tamar was the beautiful virgin daughter of King David who was raped by her brother Amnon (2 Sam. 13).
The pastor was acknowledging that the people of God caused suffering and that traumatic events could happen in holy places.
I must admit I was surprised at such a bold message coming from the pulpit, and it stirred hope within me.
Unfortunately, those feelings were short-lived as the pastor wrapped up his message with a warning that although these things happen, we ought not to talk about them to people outside of our families—if we dare speak about them at all.
At that moment, my heart broke, and my anger rose. It was as if the breath had been knocked out of me. I wondered how many others in the pews around me had experiences of trauma and abuse, how many were feeling the beginnings of hope, of the opening of space to share stories that need sacred space to be told, to receive help, only to have it crushed in an instant.
Sadly, this is something that appears to be common in many communities of faith—being silent on matters of abuse and silencing and shaming survivors of various forms of sexual trauma.
However, if we examine the story of 2 Samuel 13, we see that being silent and not naming the evil that had been done to Tamar caused more turmoil and wrath within the family unit.
In my work as a psychologist, one of the things that is most detrimental to survivors is the dismissal and silencing of the survivor by those they chose to turn to for help.
After being silenced by her brother Absalom (2 Sam. 13:20), to whom she turned, Tamar is described as a "bitter and desolate" woman. Not only had her rights been violated and had she been treated like an object and something to be thrown away, but the significance of these events was not validated. In his silencing of her, her brother Absalom confirmed that she as a person was indeed less than Amnon or his desires.
When we silence those who are abused or are silent about the abuse that happens around us, we become complicit in the events. In our attempt to "keep the peace" we may silence the voices of women and men who need help and assistance, who need sacred space to share their stories. When we silence or sit in silence, we confirm to survivors that they are "less than," that what they experienced isn't significant, and may be their fault.
When I have listened to others talk about the rape of Tamar, I have heard them focus on the fact that she was a virgin as a reason to be outraged at such an event. We focus on her modesty and sweetness.
In our present culture we often ask questions that focus on a survivor's clothes, her hair, and or her make-up. We question why she was at a certain place at a certain time; we question her motives for almost each movement she makes.
For example, asking about modesty suggests that the perpetrator is anything less than fully responsible. We often blame the victim for her own abuse and yet we are slow to question the evil intents of a perpetrator's heart. These actions reveal a deeper root of sexism that is alive in many parts of the body.
We see it in the Gospel of John when Jesus tells those without sin to cast the first stone at the woman caught in adultery. When Jesus looks up from writing and finds everyone has left but he and the woman, he asks the woman who has condemned her; when she says "no one," he confirms that neither does he.
Still, much of the church continues to blame survivors who were sexually active when they were raped or who may have engaged in drinking. The Scriptures don't tell us much about this woman's life, her socioeconomic status, whether she drank, if she sought out men frequently or if she was pressed into bed by a high official. We know very little about her circumstances. I believe this is purposeful.
Regardless of any of these factors, her worth remains the same. She is still forgiven; she still deserves mercy. While we are encouraged to "go and sin no more," Jesus also challenges us to have grace and mercy, to see the person, to hold to the spirit of the law—To love the Lord God with all our being and to love our neighbors as ourselves.
And with love there is honesty. In Unwanted: How Sexual Brokenness Reveals Our Way to Healing, Jay Stringer talks about the difficulty of holding both honor and honesty.
For many of us, it feels as if telling the truth – calling things as they are – is dishonoring. Perhaps Absalom silenced Tamar because he felt it would be dishonoring to the first-born son of David. However, because of not being honest about who the perpetrator was it caused bitterness, anger, and malice to grow within the family and eventually led to Absalom killing Amnon.
When we don't rightly hold honor and honesty together,we create an environment for more suffering to grow. Silencing, shaming, and the dysfunctional view of honor often causes survivors of sexual assault to not disclose their assault until some time has passed.
There are very often not many safe spaces in which they can get the care and support they need. It can often take years or decades before someone feels safe enough to come forward. However, even then we tend to blame the survivors for not coming forward; we blame them for trying to keep themselves safe at the time and in spaces where safety was not to be found.
The story of Tamar is one that has many lessons. If anything, I wish the pastor of that sermon would have acknowledged the toxicity in keeping silent and in silencing, the importance of parents to see and acknowledge their child's pain, and the importance for men (and women) to acknowledge the ways that we are depraved and need to have healthy accountability in our lives.
How would this story be different if Amnon had an advisor that pushed him to get help instead of scheme to rape his sister? How would this story be different if Absalom didn't encourage his sister Tamar to be quiet? How would the story be different if David went to his daughter and rightly punished his son Amnon?
How would many of the stories of women, men, girls, and boys who have been sexually traumatized in some way be different if we did not keep silent and if we knew how to hold both honor and honesty rightly? How do we work to create safe and sacred spaces that offer support and room to heal, instead of spaces that create shame and condemnation?
Frankly, I wish that the sermon would have ended differently. I wish that the hope that had begun to stir when the pastor first began preaching had stayed with me. I hoped that I and others in the pews around me would have left with a feeling that this is a safe space for our separate and collective journeys of healing.
I heard a wise clinician say, "It is not enough to become a safe place; we must stay safe." My prayer for the church is that we not only become safe, but we stay safe. I pray that we not neglect justice and the love of God.
The Exchange is a part of CT's Blog Forum. Support the work of CT. Subscribe and get one year free.
The views of the blogger do not necessarily reflect those of Christianity Today.