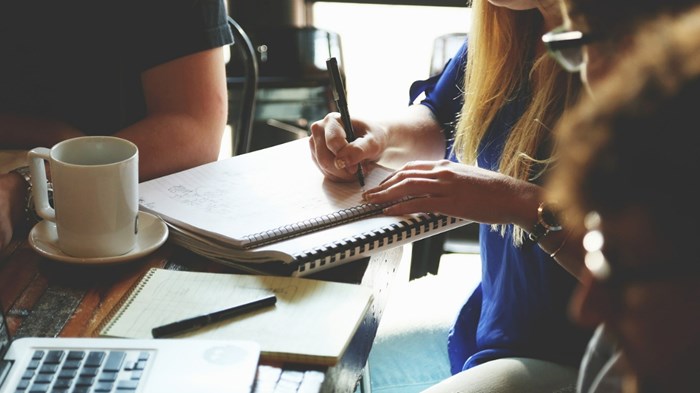 Image: via Pixabay/StartupStockPhotos
In our first article we shared lessons taken from our work as mental health professionals with survivors of sexual violence. We continue the conversation here by offering further considerations for churches wishing to respond to sexual violence in an informed manner. We do not consider our assertions and recommendations to be exhaustive, but offer them as pieces of an important, broader conversation.
1. Recognize that sexual violence is in the sanctuary.
Given the prevalence rates of various forms of sexual violence, churches must continue coming to terms with the reality that members in their congregations have experienced sexual violence.
The Centers for Disease Control and Prevention report sexual violence involving physical contact at the astounding frequencies of one in three women and one in six men (2018). Child sexual abuse is underreported, but estimated at one in five girls and one in 20 boys (The National Center for Victims of Crime, 2012).
Over 7,000 claims of sexual abuse by church staff, congregation members, volunteers, or the clergy were made to just three insurance companies over a 20-year period (Seattle Post-Intelligencer, 2007). Recently, a study of over 300 alleged child sexual abuse cases in protestant Christian congregations found the overwhelming majority took place on church grounds, or at the offender's home, most frequently carried out by Caucasian, male clergy or youth pastors (Denney, Kerley, & Gross, 2018).
Beyond the large number of individuals directly affected by sexual violence, many more lives are impacted indirectly through relationships with family, friends, acquaintances, or in connection to the larger community. Without an acceptance of the scope of this problem, along with the activating understanding that sexual violence happens to people inside the church, and not just "out there", there is little hope for progress.
Action step: Increase congregants' and leaders' awareness about the scope and nature of sexual violence, as well as its impacts.
2. Own our pasts with respect to sexual violence.
Past responses to sexual violence become part of a congregation's history and identity. This includes the good, the bad, and the ugly of our experiences. Salient questions to consider: What chapters need to be included in the story of your church's life about experiences with sexual violence? Who has permission to tell those stories? What characters and events are included and which are left out? What do the plot lines reveal about where you have been as a church, and what message is that sending to members and those on the outside looking in?
Looking into the past in order to understand how sexual violence has intersected with our church context is not just relevant for congregations who have experienced high profile, crisis-inducing incidents involving clergy abuses. The ability of churches to foster safe, accountable, and healing contexts for their members is dependent, in part, on an honest interrogation and acknowledgement of the past.
But this is a task that is difficult to embrace.
When sexual violence has been perpetrated by staff or clergy, legal constraints on sharing information about employment situations can further constrain truth-telling in the stories of our congregations. Omitting or glossing over unflattering and egregious events can be tempting.
Concerns about marring the reputation of the church, the faith, or God himself, by extension, introduce hesitations to acknowledge that sexual violence has entered the sanctuary, particularly when violations have come at the hands of church leaders.
However, transformation and healing from trauma proceed on a trajectory in which individuals wounded by sexual violence find ways to meaningfully incorporate these events into the narrative of the life story and their broader sense of identity.
So it is with institutions—like congregations—that have their own histories and narratives of identity. The difficult stories we tell about who we are as institutions set the stage for either ongoing traumatic stress, or the possibility for post traumatic growth.
When we deny the ways in which sexual violence has been a part of our institutions' history, we signal a variety of harmful messages to members and onlookers. We give the appearance that such experiences cannot be processed within the church, are not important, or are too disruptive or shameful to acknowledge or confront.
In this way, we communicate that the church will not be committed or caring enough to respond to current or future occurrences in ways that protect and respect the most vulnerable of those who are impacted.
Without acceptance and responsibility-taking in light of our sexual violence histories, absent plot lines in our congregational narratives will reinforce a myriad of other societal messages that complicate or prevent disclosure and healing by survivors.
Such concealment interferes with truth-telling and accountability and dampens opportunities for healing. Worst of all, we hamper the potential for the church to be a community in which woundedness can come into the light and be transformed.
Action step:Uncover, acknowledge, and accept the past with respect to sexual violence in our midst. Construct as authentic an historical narrative of your congregation as possible with respect to sexual violence.
3. Assess our congregational vulnerabilities and resources through clear-eyed, courageous evaluation.
After an honest interrogation into our past, a truthful analysis of our present state is prudent. In particular, we need to understand how the characteristics and processes that define our congregational settings can serve to either increase risks for, or protect against, sexual violence-related problems and failures.
We believe, and have directly experienced, that congregations have the potential to be resource-rich contexts for protection and restoration with respect to sexual violence. At the same time, every congregational system is impacted by factors and characteristics that put it at risk for the emergence of sexual violence, or for inadequate or harm-compounding responses to these events.
Honest assessment of these resources and vulnerabilities, with an eye toward building the church as a place of safety and healing from sexual violence, is crucial if churches are to prevent abuses and promote effective responses to sexual violations in the present, and in the future.
With respect to sexual violence, risk and protective factors can be found in many dimensions of congregational life. Some of these include our church structures of authority and governance, our congregational policies and procedures related to oversight and accountability, the number, roles, responsibilities and character of leaders, staff and volunteers, the quality and effectiveness of communication, the health of our relationships, and our theological positions on a variety of relevant matters such as gender roles, power and submission, sin and forgiveness, and sexuality.
Action step: Take an inventory of your congregation, or bring someone in from outside who can assist in doing so, assessing risk and protective factors with respect to sexual violence-related concerns.
4. Prevent future violations by cultivating congregational climates of respect, safety, and accountability.
Information gleaned from the kind of assessment process described above can illuminate priorities and provide direction for needed improvements in our policies, procedures, personnel, programs and perspectives.
In order for this kind of strategic planning to translate into perceptible outcomes, however, a number of objectives specific to sexual violence concerns in congregations would need to be intentionally targeted. Three such aims for improvement include (a) recognizing risks and problems of sexual violence in the church, (b) lowering barriers to disclosures of sexual violence, and (c) responding effectively and compassionately when revelations occur.
Generally, the church has either not reacted strongly enough when instances of sexual violence surface, or they do react and the emphasis in the response is, understandably, on the particular individuals who are harmed and those who have committed the abuses.
After the acute phase has passed, however, it is vital to examine and intervene in the conditions and cultures which gave rise to these abuses. In writing this, we hope to join the growing chorus of voices encouraging more proactive, preventive, and comprehensive efforts to reduce sexual violations that affect church members. These systemic efforts will lay the groundwork to explore forces that complicate and countervail against wise and effective implementation of these strategies.
Action step: Draw upon the narrative of your past, and use the results of your assessment to identify areas needing improvement. Strategically plan a pathway to get from where you are now to specific desired outcomes. Identify resources and people in and outside of your church who have the expertise to help.
The Exchange is a part of CT's Blog Forum. Support the work of CT. Subscribe and get one year free.
The views of the blogger do not necessarily reflect those of Christianity Today.