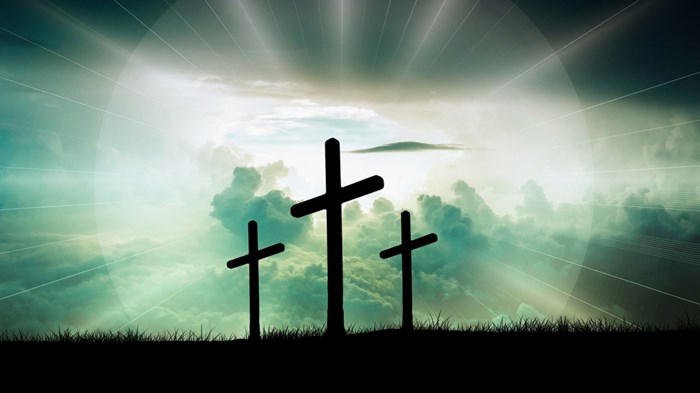 Image: via Creative Commons
November 2014 marked the month of my 32nd birthday and my first week as Lead Pastor of what was then known as Thornville Community Nazarene, in Thornville, OH. I would take the position as bi-vocational, being on a plane three days a week for my corporate job, with the hopes of growing the position into something that might be full-time in the future.
Fifteen adults greeted me that day for my first service, though 30-35 would come in and out of the building during that first month. The church was in decline, in crisis, operating in the red, irrelevant—you throw out the title and it fit. In a town of 1,000, this church once had 200 people in the late 1990s, but then went through two splits and had averaged 25-30 people for over the last decade in a KJV-only environment.
When I sat at my first board meeting with the leaders of the church, I asked if they were ready to see God do something new. When they affirmed that they were, I told them that we would be changing absolutely everything. After they said they were okay with this, I repeated the question, being sure that they knew that I really meant it and qualified the statement by saying that if we were not getting the desired results, then everything had to be up for discussion.
They consented and off we went. I took lesser pay so we could hire a part-time youth pastor. Praise music from the 1980s and 1990s quickly transformed into the likes of Hillsong, Bethel, and Elevation. We put up a new sign, changed the name of the church, and overhauled the foyer, sound system, sanctuary, and the landscaping. We took down every single decoration, award, plaque, and memento that might remind anyone of who we had been.
One of my favorite memories from this time was when the gatekeeper of the church was helping me remove things from the foyer. The night started with her tearfully removing something from the wall with great emotion. The night ended with her tearing something off the wall as though she had secretly hated it the entire time that it existed.
With every single decision I was questioned, and each time I affirmed the change without any hesitation or wavering. I consistently reminded myself and others that we were preparing a church for people who had never stepped foot in our doors.
Within 18 months, five of my six board members resigned and half of the original members had left, but attendance was up to 50 people on Sunday morning.
In the spring of 2016 I attended Exponential for the first time. During that conference, I came forward. The superstars of church leadership were standing in the front of the room waiting to lay hands on me, and God directed me to find someone I did not recognize. I went to a couple and began sobbing, sharing with them that God was telling me to leave my corporate job to go into full-time ministry. They began to weep with me, sharing that they had answered the same call years before.
I returned home and asked my District Superintendent to lunch, where I informed him that I was leaving my job, knowing that the church could only pay 20% of my current salary. He responded by asking me to pastor a second church and to apply the same principles to revitalize a second church in Lancaster, OH., while I also answered the call to plant a church for our denomination in Baltimore, OH…a call I also experienced while at Exponential.
I quit my job in the summer of 2016, and our church purchased a coffee shop in Baltimore, OH, where we now run a 6-day-a-week, volunteer-staffed coffee shop ministry. That became our inroad to plant a church in that town in April 2018. In Lancaster, the momentum of the campus has taken such a positive turn that we are currently seeking a prime location in downtown to improve upon our current location, which has incredibly poor visibility to the community.
During this time, we paid off all of our debt at our Thornville and Lancaster campuses and they voted unanimously to lead the three campuses together as multi-site locations of the newly-named church, Together Ministries. On Memorial Day weekend we had 100 in attendance at Thornville for the first time in over a decade, and I noted that only five people were there from that first service from three and a half years ago. I saw a vision from God for the ministry, and God was faithful.
Along the way, I never hesitated to ask someone to leave who was not on board, and I have not regretted one of those conversations as I believe God was directing us to the kingdom success we are seeing today.
If I had a regret from the last few years, it would have been that I did not ask those that were opposing a new vision for the church to leave sooner. I learned quickly that God has a place for everyone, and that when you find out they are not on board, you are only doing you and them a disservice by not asking them to find that place. When it is clear someone is in opposition to the vision, it is your responsibility as the leader to remove them. To do anything less is poor leadership that endangers the vision of the church and the well-being of your people.
This year, I also accepted the position of New Works Coordinator for our district and am excited to see how God might see fit to help us continue to revitalize and plant churches in South Central Ohio.
Ed Stetzer holds the Billy Graham Distinguished Chair of Church, Mission, and Evangelism at Wheaton College, serves as Dean of the School of Mission, Ministry, and Leadership at Wheaton College, is executive director of the Billy Graham Center, and publishes church leadership resources through Mission Group.
The Exchange is a part of CT's Blog Forum. Support the work of CT. Subscribe and get one year free.
The views of the blogger do not necessarily reflect those of Christianity Today.