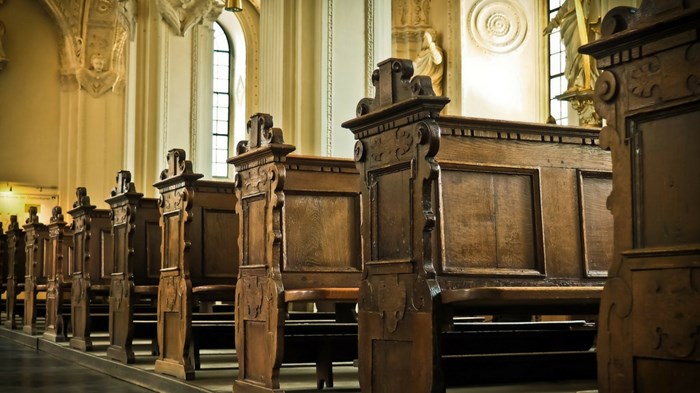 Image: Pexels
Leading a church into revitalization is a daunting task. It takes much prayer, grace, and strength. Churches that need revitalization have often drifted into a place of complacency. The change they need often comes about because of a cathartic moment.
Desperation is quite the motivator. The pastor who leads a church into renewal is doing a great service for the kingdom of God. But it is helpful to understand why churches resist change. I want to look at some of the things that lead to crisis, understanding that if the signs are recognized early enough, it may not come to drastic measures.
First, self-focus.
I've said many times that the church is God's mission to the world. So a lot of time is spent making sure the church is what it should be. A large portion of the New Testament is Paul focusing on how churches and leaders should operate internally and outwardly. There is nothing wrong with self-awareness and examination. We need to take care of family, right?
But because we are human, we have a tendency to create environments to fit our comforts. This happens to individuals, to leaders, and to churches. We do things the way we like them. Eventually, when we do this long enough, we conflate what we like with what God demands.
Ultimately, as we find in the Old and New Testaments, this edges God out of the process. Ironically, we may not even recognize it until one day we are about to close the doors. Churches that turn their eyes from Christ and their hearts from the lost will end up with neither.
Certainly the church is a place of sanctuary, worship, and healing. But Christ didn't establish the church for its own benefit. So when we live to benefit ourselves, we end up losing our purpose and naturally our place.
Second, God's discipline.
Sometimes, churches don't grow because they're experiencing God's discipline. I really believe that. I believe that God disciplines some churches because there is unrepentant sin, because the leaders are not following Christ, or because there is deep disunity.
God is not going to grow a church that will harm people. Sometimes, we still see rebellious churches grow. But I think ultimately we see God's discipline. Scripture tells us that God disciplines those he loves. The Bible also tells us that those who become stiff-necked after many reprimands will be shattered.
God is patient with people, but not with sin. An unrepentant church has lost its saltiness, and is of no use to the work of God. There are churches that are closed today because they did not respond properly to the call of God to turn from their rebellion.
Third, misplaced reliance.
Sometimes, churches start trusting in things other than God. Perhaps a church is well-funded by an organization or individuals. They begin to trust in that resource more than relying on God to provide as he sees fit. This misdirected trust can end up affecting decisions the church makes on ministry and policy. Leaders and congregations can operate out of fear because they don't want to lose the financial stability.
The Church is the bride of Christ. When a spouse looks elsewhere for the things that should come from the other, it messes up the system. Often, when we are well cared for in the material realm, we pray less. We sacrifice less. We pursue God less. The message is easily watered down where there is less dependence on Christ. God wants a church that is radically relying on him. We shouldn't be surprised if God withholds his blessing from those who seek it elsewhere.
Fourth, distraction from the mission.
The Church is here to spread the gospel and make disciples. Some churches get distracted from their first love, Jesus. There are plenty of good distractions out there. It has been said that the greatest enemy of that which is best is that which is good.
Churches can be distracted by doing good works in the community and end up not actually preaching the gospel of Jesus Christ. Other churches become so focused on preaching that they don't actually make disciples that are impacting their community. Churches that won't preach the gospel and make disciples will not change as they should. If we are separated from the vine, how will we produce fruit?
Finally, pride.
Unfortunately, a lot of congregations will not change because of pride. This is ironic since the only thing we can boast in is the work of Christ. So when we hold onto doing ministry in ways that make us happy rather than in humbling ourselves and doing things the way Christ wants them done, we have created an idol.
Pride is idolatry. Pride will destroy a church faster than most anything else.
The gospel is largely built on the humility of a Savior who did not hold onto the things he had a right to. Instead, Jesus laid aside some things in order to reach us. He is not only an example—he is the way. So when we hold onto ways that are not of him, we cannot succeed in him.
Change is not the goal. The goal is being a healthy representative of Christ in a lost world. But achieving that goal requires change. Change comes more easily when we have a focus on Christ and a heart for the lost. It comes when we turn from sin. It happens when we rely wholly on God.
We change when we are not remaining in line with the calling Christ gave us; that change is much less painful when we humble ourselves for the sake of the mission.
Ed Stetzer holds the Billy Graham Distinguished Chair of Church, Mission, and Evangelism at Wheaton College, is executive director of the Billy Graham Center, and publishes church leadership resources through Mission Group.
The Exchange is a part of CT's Blog Forum. Support the work of CT. Subscribe and get one year free.
The views of the blogger do not necessarily reflect those of Christianity Today.