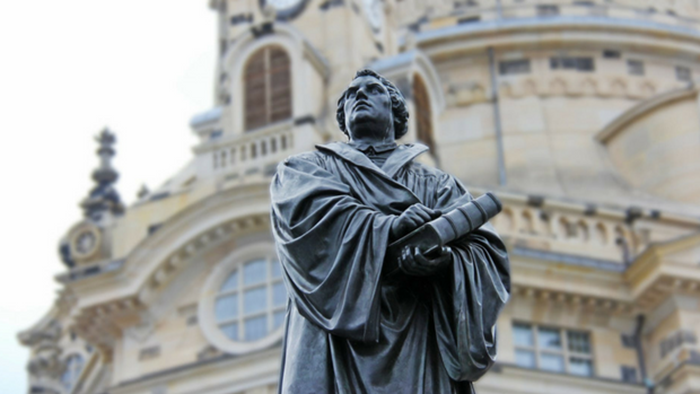 Image: Pixabay
Death is not the final chapter of our life, is it? A key understanding of faith for a believer is that life lasts an eternity.
When we die, we leave stuff behind. We leave behind the possessions we acquire here. We leave behind any unfinished business. We leave behind our memories—the painful and the pleasant memories. The word for all we leave behind might be called our legacy.
This may be a morbid way to start a leadership message. The truth is, if we as leaders don't understand the principle of the legacy we leave behind, we may leave a mess for others to clean up after us!
Leaving a healthy legacy may be one of the most important things a leader can do.
I came into ministry in my late thirties, after many years in the business world. Our first church had fallen on hard times. I tried to provide good leadership to help the church grow again. I cast vision, got people excited, celebrated along the way, and sent the people of the church back into the community to spread the good news and invite people to church.
Those are some pretty basic church growth techniques. And, it worked. The people went to work, God moved, and the church saw fairly impressive growth numbers—more than doubling in size from when we arrived.
We were pumped.
I had only committed a year to the church, because it was a long drive from our home and we never felt led to move to the city. Upon my exit, the church struggled with some of the same issues they had before I arrived. There were internal power struggles and questions of how things would be done and who was in charge. Within the first couple years, the church had suffered a split and was back to the size it was when I first arrived.
I can easily place on my resume the 'success' we had during the year I was pastor, but when the whole story is written, I must be honest. I'm not pleased with my legacy in that church.
It did teach me this principle of legacy, however, and changed the way I lead.
When I came to my current position, I had been working in ministry for over a decade. I approached the position completely different. I led with the end—my end—in mind. My legacy.
We were a church that was over 100 years old and had experienced a season of decline. The church was struggling with attendance, retention, and giving. I didn't lead, however, thinking of how we would reverse the decline and grow again. We certainly wanted to do that. However, I felt led to lead with the end in mind.
I led the church thinking how we could position it to be alive and prosperous for the Kingdom of God for another 100 years—long after I was the its pastor.
Do you see the difference in my approach between the two churches?
It may seem subtle, but it was huge.
I won't be at this church 100 years from now, but I hope that if Christ has not returned, it is still a vibrant, growing, healthy witness of the gospel.
To do this, we addressed some of our antiquated structure, which had kept us from growing. We attempted to move from a program-based church to an outward-focus mentality and we cast a vision to plant this deep into its DNA.
We addressed the need to develop younger leaders and reposition our staff to meet the church's changing needs. We did a lot of teaching and developed givers who would understand their role as kingdom investors through the local church.
We weren't leading for growth per se, but for who the church would be many years from now. I can't imagine a better legacy to leave this local church.
The only way I know to end well in a leadership position is to keep the end in mind as we journey through the seasons of leading. Let me offer a few questions to think through, which may help better shape your legacy:
What is the legacy I want to leave as a leader? How do I want people to remember my leadership?
What do I value most as a leader, and would the people I lead agree?
What in our church right now would I not want to inherit as a new leader?
If a new leader came into our church tomorrow, who would likely not be a good fit for the next season of ministry?
What are the organization or leadership structural changes which need to be made in order for us to grow in the years to come?
All of us as leaders will leave behind our legacy someday. We have to be conscious of the reality that what we do and say as leaders matters beyond today. Let your answers to those questions help determine the decisions you make and the legacy you leave.
Ron Edmondson is a pastor and author of The Mythical Leader. He lives in Lexington, KY and loves spending time with family.
We hope this article has helped you grow as a leader. I've created a resource to help you grow as a leader, Strategic Leadership for Ministry & Mission. Session 1 is free.
The Exchange is a part of CT's Blog Forum. Support the work of CT. Subscribe and get one year free.
The views of the blogger do not necessarily reflect those of Christianity Today.