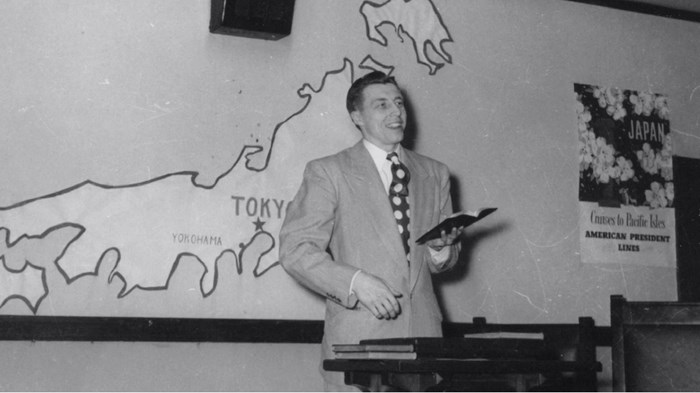 Nearly a decade ago I had the privilege of co-editing a book alongside Dr. David Hesselgrave called MissionShift: Global Mission Issues in the Third Millennium. It was an honor to co-labor on a project with a man who had been so influential not only to me, but to so many in the field of missiology. David set the stage for many rising missiologists to understand cultures and to contextualize each in a way that honors God and others.
Although David has passed away, his legacy will, without a doubt, live on for generations to come.
Academics & Missiology
As I reflect on his legacy and influence, I believe that, in a sense, he could be considered the Dean of Evangelical Missiology. Having served as Professor of Missions at Trinity Evangelical Divinity School (in fact even helping to build out the Missions Department to make it a world-class seminary) and co-founded (with Donald McGavran) the Evangelical Missiological Society, his impact reached far and wide into the academic and missional-practitioner world.
If you are an evangelical missiologist, you have been influenced by David Hesselgrave.
And as author of numerous articles and books, including Communicating Christ Cross-Culturally, Planting Churches Cross-Culturally, and Paradigms in Conflict: 10 Key Questions in Missions Today, David was a thought-leader in every sense of the term. Look over the curriculum in almost any Missions Department here in North America and beyond and you will likely find David Hesselgrave's works still as foundational texts in courses.
Nearly every serious missiologist I know today is indebted to David's courageous and cutting-edge deep dive into how to engage cultures well.
When I talked with my friend and Wheaton colleague, Dr. Scott Moreau, who serves as Associate Academic Dean of Wheaton College Graduate School and Professor of Intercultural Studies at Wheaton College, he described David this way,
David was a tireless advocate for deep theological grounding of evangelism, contextualization, communication, and of being an adept student of culture. He exemplified the integration of faith and learning—bringing his social science training to missiology with theological precision and penetrating insights. I offer my thanks to God for David's life and witness, which I first experienced as he mentored me while I served as his teaching assistant and, later, as his friend and colleague.
The Evangelism Priority
Beyond his understanding of culture and his commitment to the integration of faith and learning, David was also what I would call a "prioritist" when it came to people hearing the gospel message. When we worked on Mission Shift, he modeled to me what it looked like to stand against the growing Evangelical consensus that mission would also include, even equally prioritize, societal transformation.
In an article he wrote for me here at The Exchange, he expressed his concern that:
[We are traveling] a path at least similar to our ecumenical counterparts of the past century. We gradually subtract what is unappealing from the gospel and add so much that is appealing to both gospel and mission that we end up with a socio-politial (holistic) gospel and mission. Witness the Cape Town Commitment. It does end but is "to be continued"-- there really is no end to the good things we can love, think, say and do in the name of "Christian mission."
His deepest priority was to see men and women respond to the good news of the gospel. In all his works, he placed evangelism in our Evangelical missions endeavor as essential to who we are and what we do today.
I'm deeply thankful for him.
A Model of Service
Born in a small town in Wisconsin, David came to faith when his brother, who was on his death bed, came to faith. His brother recovered and both he and David went into ministry. When he and his now-wife Gertrude considered ministry, God placed on their hearts the country of Japan.
David faithfully shared the gospel in Japan for 12 years before returning to the States to enter the academy. He was known as someone who was diligent to understand scripture, and to live out the commands of scripture to the best of his ability. David once said to rising missionaries and missiologists these words, which I believe sum up the way he lived his life: "Your first call is not to missions. Your first call is to service."
I praise God for Dr. David Hesselgrave, who lived a life of integrity and honor in serving our Lord, and who passes on a legacy of integrating faith and learning for many generations to follow.
Click here to view a tribute video of Dr. David Hesselgrave.
Ed Stetzer holds the Billy Graham Distinguished Chair of Church, Mission, and Evangelism at Wheaton College, is executive director of the Billy Graham Center, and publishes church leadership resources through Mission Group.
The Exchange is a part of CT's Blog Forum. Support the work of CT. Subscribe and get one year free.
The views of the blogger do not necessarily reflect those of Christianity Today.