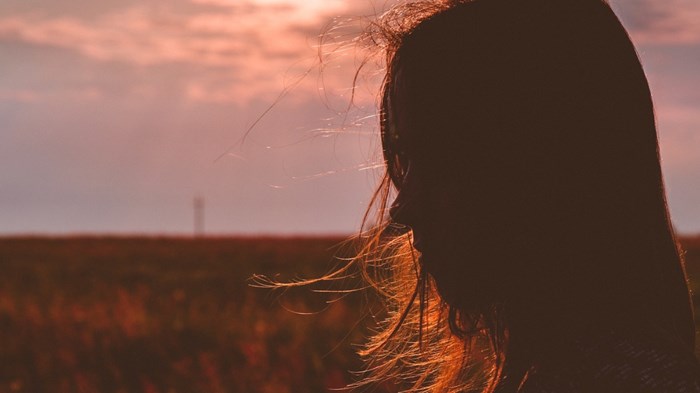 Image: via Pixabay/StockSnap
Jesus wept.
Those words capture my heart every time I read them. There are few stories in scripture more cherished than that found in John 11 in which the very heart of Jesus breaks as he watches his beloved Mary mourn the loss of her brother. God himself stepped into the world of brokenness to identify with us.
His tears were a gesture of love that still speaks to us today.
We know one day all will be made right. We know one day God will make all things new. We know God has the power to heal and bring the dead things back to life, to create beauty out of the ashes of our lives.
But what love does is that it firmly implants itself in the here and now. It looks each person in the eye in this moment and speaks of the one thing that can make all things new: Jesus.
Getting it right
The upcoming Reflections: A GC2 Summit on Responding to Sexual Harassment, Abuse, and Violence conference is one of the more challenging (and important) events we've helped to organize. There are so many issues to consider, and we don't believe that we can address everything in one day, but we do think that we can help start some conversations that need to continue.
But as we've been planning, one thing, perhaps more than any, has risen to the top of our hearts, and it's this:
We want to be a people, and this a conference, that in everything honors God.
Members of our team here at the Billy Graham Center are survivors. Many of our speakers are survivors (and some will share that). And one thing that has been deeply implanted in our hearts as we prepare for this event is the gravity of this issue.
We are not simply hosting a conference. We are asking God to change us—to make us better.
We want churches to get this right. This is the power of those words so beloved in John 11. We weep because we've gotten this wrong, and because too many lives have been wounded—often with permanent scars that will only heal once God does make all things new.
We've looked the other way. We've walked in pride. We've become aloof in our ways and our thinking.
All of us—Christ's church—are called to step into this hard issue of addressing these realities for the sake of others, ourselves, and our mission.
To what end?
Being an evangelical today is becoming increasingly difficult; oftentimes, our association is one littered with offensives we have done, untruths we have believed, pride we have masked.
More than anything else, our prayer for this event is that the church would get this—that we would be known as a people so in love with God and his reputation, and so in love with those he made in his image, that we always weep when people have been victimized and stand in the gap when voices are silenced.
At a time when few are providing answers and a way forward, the GC2 Summit is seeking to face the very difficult issues of sexual harassment, abuse, and violence with the belief that God desires true healing to occur in the lives of those who have been victimized and for the church to be a safer and better place.
Some will say that can't be done. And, it's an odd thing. Some say, "Evangelicals can't change," and then they get upset that you try. Well, self-reform is an important thing, and it is worth our best effort. People matter too much to just say, "Well, people will get mad if we try."
A New Series
One of the great resources we have here at Wheaton College is the availability of some of the world's leading scholars, practitioners, and therapists. Some are speaking at the conference, others are invovled in advising beforehand, and some are helping during the day (with onsite support). But, in the next few days several will also be publishing here at The Echange. So, I'm announcing a new series called Reflections: How Churches Can Best Respond.
Finally, I encourage you to register and attend Reflections. We have people coming from across the country and streaming from around the world. All of the speakers are coming without compensation, all funds beyond expenses are going to a Chicago-based women's ministry, and our focus is simply on helping evangelicals do better.
And so we stand nose-to-nose with this evil and say, "No more."
We hope you will join us.
Join us on December 13 either in person or via livestream. Sit with us as we hear stories and learn how to get this right.
Ed Stetzer holds the Billy Graham Distinguished Chair of Church, Mission, and Evangelism at Wheaton College, serves as Dean of the School of Mission, Ministry, and Leadership at Wheaton College, is executive director of the Billy Graham Center, and publishes church leadership resources through Mission Group.
Laurie Nichols is Director of Communications and Marketing for the Billy Graham Center at Wheaton College and visionary and creator of the Gospel Life line of resources and the Our Gospel Story curriculum. She formerly served as Managing Editor for Evangelical Missions Quarterly. Laurie is involved in anti-exploitation efforts when she is not spending time with her husband and two kids.