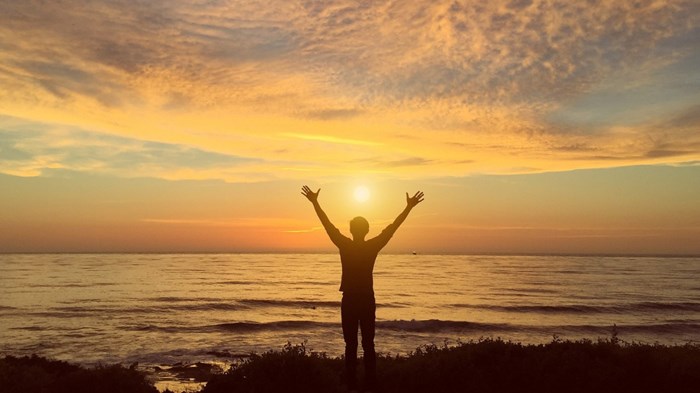 Image: via Pixabay/StockSnap
Ed: It's hard to deny that we are living in challenging times culturally. The church's influence is fading, and we are struggling to find answers to some hard questions. What's your take on the health of the church today, especially as it relates to our witness?
Bill: These are wild, weird, and wonderful days. Life in the homeland is turbulent with bipartisan vitriol, economic disparity, immigration, refugees, and growing xenophobia, gun violence, and deepening racial division to name but a few issues that call for a gospel response.
We can celebrate a few bright spots, especially in church planting. I'm encouraged that in Quebec—the least-reached chunk of real estate in all of the Americas—that churches are being planted, the gospel is being announced and lost people are encountering Jesus.
However, we do need to wake up to our challenging times.
In Canada, there seems to be a collective loss of nerve when it comes to making much of Jesus. Canadians need to recover apostolic confidence in the gospel and step up and speak up with bold humility.
You mention that the church's influence is fading, that's not entirely a bad thing. The New Testament church, and the church down through the ages, has exercised the greatest redemptive influence from the margins, not when she is intent on pursuing political power.
In the U.S., it seems that evangelicals have not grasped this lesson or learned from the failed experiments of the religious right in decades past. The gospel can be subverted by partisan political agendas and this tarnishes our witness. Paul could say:
Brothers and sisters think of what you were when you were called. Not many of you were wise by human standards; not many were influential; not many were of noble birth. But God chose the foolish things of the world to shame the wise; God chose the weak things of the world to shame the strong. God chose the lowly things of this world and the despised things—and the things that are not—to nullify the things that are. (1 Cor. 1:26-28)
We need to equip people for witness. We know most believers won't speak up for Jesus or share his good news in this calendar year. Most believers won't have a significant spiritual conversation.
We can't simply lament this or exhort people into winsome witness. We need to help and inspire and resource Christians to be salt and light. That's why conferences like Amplify 2019 are significant. I think that every church planter and pastor needs to figure out a game plan to train their people to become good news people.
We need to empower and release God's people to share their redemption stories. We used to call this sharing your testimony. We need to help God's people tell the story of God. God's big dream is the whole church––not just the keeners and the evangelists–– taking the whole gospel to the whole world.
Ed: Evangelism has especially fallen on hard times. It seems that everything else—even good things like discipleship—has overwhelmed our passion for sharing the love of Jesus with others. What does evangelism look like today, and how can we begin to develop a passion for showing and sharing the love of Jesus on a daily basis?
Bill: It's easy to let evangelism take a back seat. Many churches are content shuffling sheep and luring switchers to their fold rather than catching Jesus' Luke 15 burden for lost sheep and pursuing and penetrating lostness. On the whole, we have lost the lostness of the lost. Evangelism by and large is not a passion. It is an afterthought or a hiccup rather than the heartbeat of most churches.
We need to be awakened afresh to the beauty, power, and truth of the gospel and invite the Lord to ignite the fires of evangelism.
We need to wake up to the cultural moment we find ourselves in. It can't be business as usual. James Emory White says, "If you build it, they won't come!" We are now planting churches and scattering gospel seed in increasingly Post-Christian soil.
With the rise of the Nones and Dones, evangelism must involve gracious and patient explanations and powerful demonstrations of the good news.
Some of our inherited evangelism paradigms don't serve us well in this moment we find ourselves in. We need to ditch reductionist sales pitch approaches to evangelism.
The gospel could never be tidily reduced to four or five propositions. At best, these approaches were guide rails or perhaps coat hooks on which a thorough, thoughtful exposition of the gospel could be hung.
These approaches shrunk the gospel down to a commodity for mass distribution. Evangelism as per Jesus and his primitive movement was messier and more fluid and adaptive than that. We need to move towards evangelism as an encounter with Jesus.
Over 20 years ago the late Stan Grenz advocated a "post-rationalistic gospel." He contended that, "We must make room for the concept of 'mystery'…as a reminder that the fundamental reality of God transcends human rationality." Grenz argued that the heart of Christianity is a personal encounter with Jesus Christ and that an experience of Jesus is recounted by propositional categorization.
However, "propositions…have a second order of importance…Our goal in proclaiming the gospel should not merely be to bring others to affirm a list of correct propositions."[1]
I am increasingly convinced that we need an evangelism that is infused with the power of the Holy Spirit. Does our evangelism make room for mystery? For the Spirit's leadership and guidance? Are we creating space for and do we have an expectation for demonstrations of the Spirit's power?
The primitive Jesus movement turned their world upside down because they were empowered and anointed by the Holy Spirit.
Ed: How do we begin to develop a passion for showing and sharing the love of Jesus?
Bill: First, returning to our first love. I think it starts with falling deeply in love with Jesus. Asking the Spirit of God to ignite fresh love for Jesus in our hearts and to stir up affection for the Lord Jesus. If our love for Jesus and others is tangible – that's an evangelism game-changer.
You and I could be as conversationally clumsy as a rodeo clown but if we love and care for the person we are sharing with and carry something of Jesus' aroma with us, we will make a difference in our spheres of influence.
Second, prayer. Pray "Change my heart ,O God." My friend Patrice Nagent serves as C2C's (Multiply's) Regional Director in Quebec. He has experienced something of a personal renaissance in sharing the love of Jesus. He has experienced fresh gospel opportunities and new fruitfulness in evangelism. He puts this down to prayer.
Patrice prayed a three-fold prayer:
"Lord, give me opportunities to share your gospel."
"Help me to recognize and be attentive to those opportunities."

"Help me to be bold enough to talk and not be intimidated when these opportunities come my way."
Ed: You are a plenary speaker at our 2019 Amplify North American Evangelism Conference next summer, and you are talking about "On the Foundation: A Gospel of True Love." Talk to me about the love of God and how it sets the stage for the way we ought to love others.
Bill: The love of God is limitless and immeasurable and extends to the whole created order, all of it. That cherished verse, John 3:16 declares, "For God so loved the whole cosmos that He sent His one and only Son."
His love is cosmic in its scope and personal in its focus. Jesus loves even me. Paul wrote, "Jesus loved me and gave himself for me." The love of God is from everlasting to everlasting. He loves with no distinction or regret and his love won't quit.
Somewhere in my garage I have a cassette (yes, I'm sure they'll make a comeback one day) of Elvis (Presley, not Costello) singing:
"It is so high
(So high, you can't get over it)
So wide
(So wide you can't get around it)
So low
(So low you can't get under it)"
The love of God is more than a truth to communicate. For you and me to show and share the love of Jesus we need to experience the love of God ourselves, and bear witness for Jesus out of the overflow of his reckless and limitless love. Our context needs heralds of this gospel of true love who proclaim the message with hearts filled with God's love.
If I know that I am deeply loved by my Heavenly Abba, this puts me at ease in my own skin and liberates me from rejection when I share the good news. You and I are more deeply loved than we can ever imagine, and we are accepted by God and acceptable to God because of Jesus."There is no fear in love. But perfect love drives out fear, because fear has to do with punishment" (1 John 4:8).
How wonderful to know that the love and affection that the Father has for the Lord Jesus is the love and affection that he has for his adopted children! You and I are the apple of God's eye.
We need to invite the Spirit of God to immerse us in the love of God, as per Romans 5:5.
We need to invite God to give us a love for the unlovable and love people through us. The love of God is a grand missionary motive – Paul tells us he was compelled by love. His church planting and gospel pioneering was fueled by the love of Christ. Lord, may we too be compelled by love to make much of Jesus.
[1]Stanley J Grenz, A Primer on Postmodernism (Grand Rapids: Eerdmans, 1996) p. 170.
The Exchange is a part of CT's Blog Forum. Support the work of CT. Subscribe and get one year free.
The views of the blogger do not necessarily reflect those of Christianity Today.