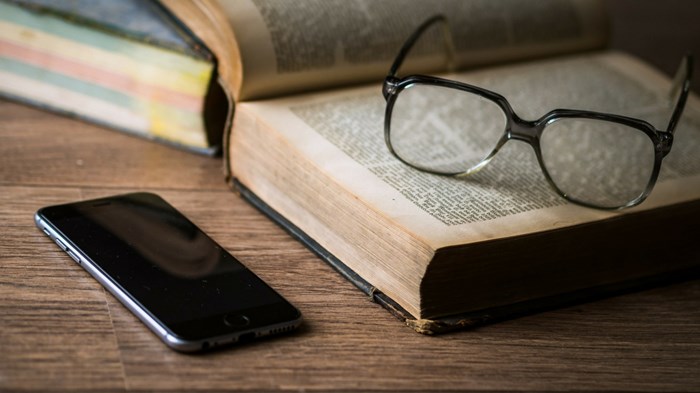 Image: via Creative Commons
Ed: We recently gathered together with the partnership between Propel Women and the Wheaton College Graduate School. What are your initial thoughts about what God is doing through this partnership?
Christine: I am blown away. Even just the fact that we've doubled in size this first year is incredible. I saw a glimpse in the natural of what I had seen in my heart when we started it. I love that all of these young women are being trained and equipped for evangelism and leadership. It's awesome.
Ed: You are also going through our Master's-level program yourself as part of Propel Women. Why not just do a conference and equip everybody in three days? Why go through a higher education institution and take years?
Christine: That's a great question. I think it's because I need to be formed. In three days, you can impart something, but impartation and formation are two different things and this process of going back to school and getting my Master's degree is helping to form something deeper in me and my thinking. I think I'll be a whole lot more effective in my three-day conferences because of the formation that's happening for me at Wheaton.
Ed: What do you hope to glean as you go through this program?
Christine: I think the great thing is the age breadth in this program because we've got women who are grandmothers, women who are mothers, women who are single, women straight out of school going to grad school, and women like me who haven't been to school for three decades. We have a great breadth and diversity of women from everywhere, and we have women from different traditions, ethnicities, and races. It's a beautiful experience.
And the two topics of evangelism and leadership are so critical to what's happening in society today. As we all come together from different age groups, we bring so many different things to the table.
Ed: How does getting a Master's-level degree help shape and ground people when it comes to ministry in general, and women's ministry in particular?
Christine: So many of the conversations that are being heard in the church world now surround wanting to recognize that women are gifted and asking, "How can we release them into their God-given gift?" When it comes to Wheaton, pastors can feel secure that they can send their women here and feel like they're going to get a solid, biblical theological foundation and they're going to be nurtured in their gifts and talents.
We are taught to think, but still within traditional historical Orthodox Christianity, which I think is great. For the women who are currently part of our cohorts, I've seen the gold being mined in them and they are coming alive.
Ed: What would you say to women who are interested in coming in the cohort? Why would this be valuable to them?
Christine: I think it's important because whatever sphere of life you're in, this education is valuable; it's not just for women in ministry. It's for women who are Christians. Period. We've got stay-at-home mothers who have homeschooled their children and we have women in the corporate sector, the professional sector, and those in ministry.
In the day in which we live, all women need to know what we believe, why we believe it, and how to appropriate that in our context.
I've been in full-time ministry for 30 years. I've had people ask, "Why would you be going back to school?" I run and speak at some of the biggest conferences. My answer is that I remember reading a Billy Graham quote maybe a decade ago. In that quote, Dr. Graham said that there were four or five things he had wished he had done differently, and one of them was that he wished he had studied more.
I made a decision then. If Billy Graham, my hero of evangelism, had wished that he had studied more, then perhaps that is important for me too. If I want to continue to speak effectively into our culture, I must keep studying and learning and humbling myself. I must continual take in.
I speak at so many events, and there has to be somewhere where I can sit and simply contribute. I don't feel like I have to dumb myself down here or pretend that I'm not a speaker. I can be fully who I am and be learning incredibly from professors and from fellow students in their 20s.
What I like particularly about Wheaton is that no one is asking me to pretend I don't do what I do. Instead, I can bring all of that to the table in the midst of everyone being all of who they are. I think that's true Christianity.
The Exchange is a part of CT's Blog Forum. Support the work of CT. Subscribe and get one year free.
The views of the blogger do not necessarily reflect those of Christianity Today.