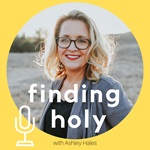 Finding Holy
Big things matter, but so does the laundry. Connecting the dots between what we believe and how we live, expect practical starting places and deep and lively conversation on the Finding Holy Podcast. Enjoy cultural analysis, spiritual formation, and guests' laundry routines with host Ashley Hales.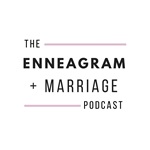 The Enneagram + Marriage
The Enneagram + Marriage Podcast is focused on educating listeners on how they can work through their relationship issues using the Enneagram and other marriage and relationship tools. Christa has had Suzanne Stabile and Truity CEO Molly Owens on this second season already, and is currently going through couple pairing shows.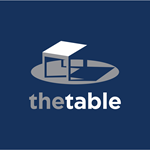 The Table
The Table is a weekly podcast on topics related to God, Christianity, and cultural engagement brought to you by the Hendricks Center at Dallas Theological Seminary. The show features a variety of guests and is hosted by Dr. Darrell Bock, Bill Hendricks, Kymberli Cook, and Mikel Del Rosario.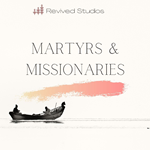 Martyrs and Missionaries
Ever wanted to know more about the Christians who came before us? The ones who answered the call and went to the far reaches of the globe, many paying the ultimate price? Martyrs and Missionaries takes you on a journey, following the lives of our Great Cloud of Witnesses, with a new episode and a new missionary every Wednesday.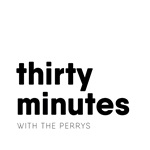 Thirty Minutes with the Perrys
30 Minutes with The Perrys is a podcast with a whole lot of truth given in a short amount of time. Preston Perry and Jackie Hill Perry will bring their humor, honesty, and insight into conversations on everything from relationships, theology, politics, race, and parenting.
Revived Thoughts
We are bringing history's greatest sermons back to life! Sermons from famous preachers like Charles Spurgeon, DL Moody, John Calvin, and many more. Each episode features a 5-10 minute backstory on who the preacher is to better understand the sermon's context. And each sermon has had its language updated for easy listening for the 21st century believer.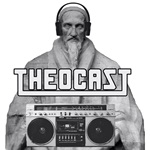 Theocast
Struggling with legalism, doubt, or anxiety? Exhausted by the hamster wheel of the Christian "do's and don'ts"? Listen in on these weekly unfiltered and simple conversations between three pastors, helping you rediscover what it means to rest in Christ from a biblical and reformed perspective. Theology so old it's new.
Truce
Truce is the history podcast that explores the Christian church—from pyramid schemes to political campaigns, fundamentalism to how communism impacts the church. This public radio quality show is theologically orthodox and endlessly fascinating. Podcast Magazine called Truce, "reminiscent of Malcolm Gladwell."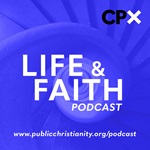 Life & Faith Podcast
A weekly podcast about the beauty and complexity of belief in the 21st century. We invite believers and skeptics alike into a conversation about the surprising ways Christian faith interrogates and illuminates the world we live in. Guests have included James K. A. Smith, Marilynne Robinson, Krish Kandiah, Amy Orr-Ewing, and Kristin Kobes Du Mez.
White Horse Inn
Is the Bible history or mythology? Do all paths lead to God? Are we saved by grace or good works? Featuring conversations with Christians from a variety of traditions, White Horse Inn seeks to equip you to better understand what you believe and why you believe it.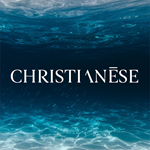 Christianese
Christian culture can be confusing, but it isn't meaningless. Each episode, host Drew Fitzgerald dives deep into a piece of Christian culture, theology, and practice to discover what's behind our Christianese.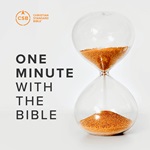 One Minute With the Bible
Got a minute? Spend it with God's Word. One Minute With the Bible is a podcast with short episodes organized by themes in the Bible with several Scripture passages each. Listen to an episode when you find it convenient as something to dwell on, or listen daily and make it through the Bible in a year.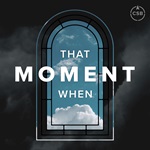 That Moment When
That Moment When contains honest stories of the complicated, counterintuitive, and even painful moments that changed a person's life and brought them nearer to God. In this podcast, we'll hear from Lecrae, Barnabas Piper, Christina Im, Portia Collins, Trevin Wax, and others about that one moment in their lives when everything changed. But more importantly, how every little moment in our lives matters.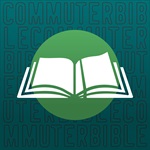 Commuter Bible
Commuter Bible is a family of work-week audio Bible podcasts that will help you get more time in the Word, no matter how hectic life gets. Engaging narration and music breaks help ease listening fatigue and our five-day podcast format meets you in your regular rhythms. Learn more about this free resource at commuterbible.org.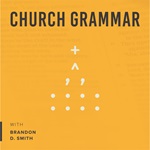 Church Grammar
The Church Grammar podcast engages theology and the church in a fresh way, centered on wide-ranging conversations with scholars and Bible teachers.