Smart Texting that Increases Engagement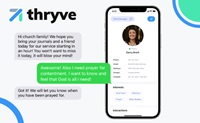 Reach more people and increase engagement with Thryve. By using smart language processing, Thryve gives your congregants immediate answers and helpful next steps—without increasing your workload. Whether it's broadcasting announcements or receiving prayer requests, Thryve is a smarter way to engage your people. Get a FREE 1:1 demo of Thryve today.
Book a free demo at Thryve.io/ct.
* * *
Lead With Clarity and Confidence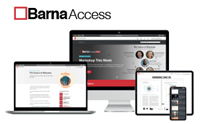 Strengthen your message, train your team, and grow your church with cultural insights and practical resources, all in one place in Barna Access. Get Barna's digital database of research, training videos, and more with knowledge from faith leaders and timely cultural insights for your context anytime, anywhere.
Get started FREE at barna.com/access.
* * *
Regroup: Group Starter Kit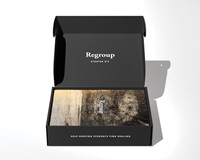 Regroup is a powerful 12-week program for church leaders who want to help wounded kids but feel stuck. Unlike anything on the market today, Regroup equips leaders to identify students who are processing difficult situations and guide them toward long-term healing using biblical values in tandem with trusted counseling techniques.
Learn more at https://bit.ly/RegroupDCC.
PowerChurch Software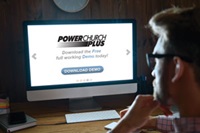 As culture and technology shift, powerful and efficient church management software become necessary. PowerChurch Plus includes tools that manage everything under your church's roof – membership, contributions, mass communication, all-inclusive accounting, and more. PowerChurch is available for local installation or online access.
Download a free demo at https://bit.ly/PowerChurchPlus.
* * *
Has Your Scripture Reading Become Tedious?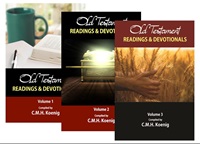 Experience the richness, depth, and beauty of scripture with...
Robert Hawker (1753–1827)
Charles H. Spurgeon (1834-1892)
Octavius Winslow (1808-1878)
Learn more at cmhkoenigbooks.net.
* * *
Theological Education Where You Live, Work, and Serve.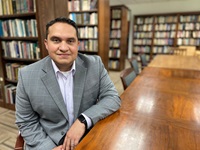 We offer affordable, achievable, and accessible ATS and ABHE-accredited Doctor of Philosophy and Doctor of Ministry programs. Apply today!
"A tornado destroyed my church. Then came COVID. B.H. Carroll's flexible model allowed me to continue my studies uninterrupted."
Learn more at http://www.bhcarroll.edu/ (972.580.7600).
* * *
UNSEEN: Believing the Truth, Understanding the Lie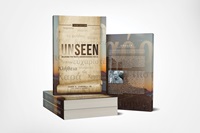 UNSEEN returns to foundational and critically important teachings of the Early Church in a practical fashion. It's a book about connecting the dots and making sense of a world and faith that, more often than not, seem to make none. It is what Jesus lived, the Apostles knew, and the Church forgot.
Get your copy at www.theunseenbook.com.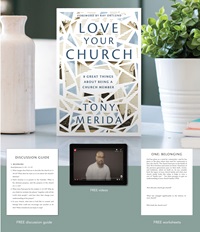 Free Small Group Kit
This book by Tony Merida explores what church is, why being part of it is exciting, and why it's worthy of our love and commitment.
The FREE supplemental small group kit includes downloadable worksheets, a PDF version of the book's discussion guide, introductory videos for each chapter, and more.
Learn more at https://www.thegoodbook.com/lovechurch/.
* * *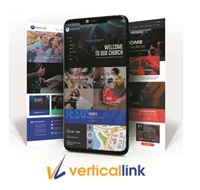 Get Design & Web Support to Help Your Church Grow
In the digital world, trying to connect deeply with your members and reach new people requires two important things: having a great online presence and presenting a professional image. Vertical-Web Platform & Design Unlimited are affordable and effective subscription services that will help your church grow. Everything is included!
Get a free consultation today! Visit vertical-link.com | 786.212.1820.
* * *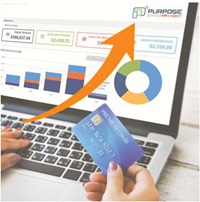 Why Your Church Should Use Purpose Giving
1. Effortless giving experience by text or web without downloads or codes!
2. Unlimited purposes (funds) & staff members.
3. Multilingual & Multicampus.
4. Accepts all credit/debit cards, and e-check with affordable rates.
5. Dashboard, reports & customization.
6. Auto-generation of tax-deductible receipts.
7. Account set-up in just a few minutes, and so much more!
Try three months free, visit purpose-giving.com | 786.780.1480.
* * *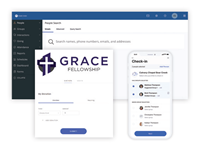 Smart and Simple Integrated Church Management
FellowshipOne church management is an easy-to-use integrated cloud-based platform designed to help streamline your ministry by organizing people, events, worship planning, online giving, communications, and more so you can focus on engaging and empowering your church and community, not administration.
Free 30-day trial now at www.fellowshipone.com/CT-Ad.
* * *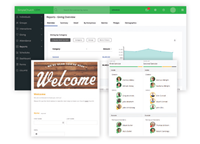 Whole Church Management at Your Fingertips
SimpleChurch is smart and integrated cloud-based software designed to assist churches and other related organizations with structuring and managing all aspects of daily operations. With SimpleChurch, organize and simplify administrative tasks, events, communications, security, manage donations, track finances, and membership growth.
Free 30-day trial now at www.simplechurchcrm.com/CT-Ad.
* * *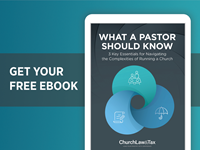 What a Pastor Should Know
There is more to leading a church than what happens on Sunday. Download this FREE eBook to better understand 3 key essentials for running your church:
1. Importance of church constitution and bylaws
2. Common issues when conducting meetings
3. Church insurance
Download now at https://bit.ly/churchlawtax-ebook.
* * *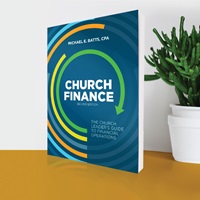 Church Finance
Michael Batts' Church Finance: The Church Leader's Guide to Financial Operations is a resource designed to help your ministry create practical and effective financial strategies related to: decision-making policies, fund allocation processes, and internal control setting.
Learn more at CLTStore.com/ACRG-CF/.
* * *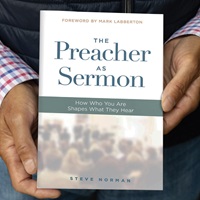 The Preacher As Sermon
Move beyond being a sermon-writing machine by tapping into your spiritual transformation with Steve Norman's The Preacher as Sermon. Explore the 10 roles a pastor should play during the preaching process, as well as how to channel personal experiences into more dynamic, inspirational, and emotional sermons.
Learn more at PreacherAsSermon.com.
* * *
The Essential Guide for Small Group Leaders
Equip your small group leadership with this insightful resource by Bill Search. The Essential Guide for Small Group Leaders is designed to guide leaders as they start a healthy group, forge group relationships, and help group members grow within their faith.
Learn more at SmallGroups.com/go/EGSGL.
* * *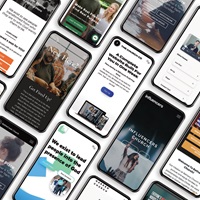 Free Church Website Built in 7 Days
A beautiful church website built for free in just 7 days! Our plans include unique features like PCO and CCB syncing, church online, prayer wall, sermons and sermon notes, small groups engine, hosting, blogs, QR codes and more. Plans start at just $20 a month.
Upgrade your church website, thechurchco.com.
* * *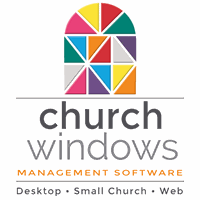 Church Windows
Church Windows is powerful, flexible, user-friendly church management software from a well-established leader in the industry. Choose the complete integrated package of Membership, Scheduler, Donations, Accounting and Payroll modules, or begin with one portion and add additional modules later. In addition to the experienced toll-free and online support, free training webinars are also offered.
Learn more at https://churchwindows.com/.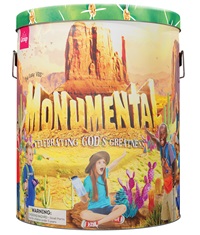 Give kids a grand-new perspective with Monumental VBS!
Go off-road for a Monumental adventure through the colorful canyons and sunbaked trails of the Southwest. Each day, kids trek through field-tested rotations that reinforce relevant Bible Points in fresh and surprising ways. By exploring God's awesomeness, kids form a rock-solid faith for the road ahead. Order your Ultimate Starter Kit today!
Learn more at group.com/Monumental.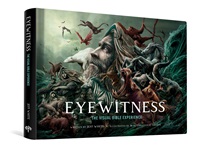 Eyewitness: The Visual Bible Experience
This 256-page, fully illustrated book brings to life 39 Bible stories through vivid first-person narratives. With more than 120 original illustrations by a divers group of 16 artists from around the world, Eyewitness gives you a bold, visual experience that will both inspire and surprise you.
Makes a great gift!
Learn more at experienceeyewitness.com.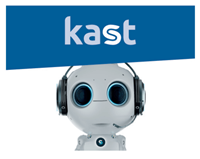 Spending hours editing and uploading sermons?
Maintaining a podcast is time consuming and you never know if it will sound good or not. Imagine getting audio straight from the sound desk, pro-mastered via AI and distributed to popular podcasting services and your website in minutes, not hours! Kast Broadcast is a church specific podcasting platform built for messages that can change the world!
Find out more at https://kast.io/podcast.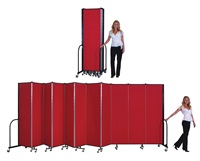 Screenflex Portable Dividers
Instantly set up Sunday School Classrooms, or easily create any semi private area in your church with the help of Screenflex Portable Room Dividers! Please call us at 800-553-0110 to get a list of happy Screenflex customers in your area. Learn why we earned our 4.9* Google Review rating!
Church Room Dividers | Sunday School Classrooms
Learn more at screenflex.com.