Administration & Finance
The Church Directory You've Always Wanted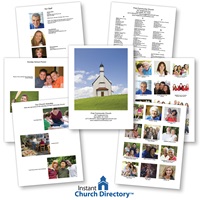 Easily create an updated church photo directory in hours with Instant Church Directory. Don't let yours stay outdated. Our program includes FREE mobile apps, an online member directory, and print options for your members. Just $9.99 a month after your trial.
Start today. Cancel anytime.
Free 30-Day Trial at: instantchurchdirectory.com
* * *
Church Windows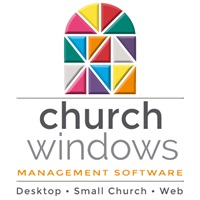 Church Windows is a powerful, flexible, user-friendly church management software from a well-established leader in the industry. Choose the complete integrated package of Membership, Scheduler, Donations, Accounting, and Payroll modules, or begin with one portion and add additional modules later. Experienced, patient, friendly support, plus free onboarding assistance and free training webinars. Web, Desktop, and Small Church versions available.
Learn More: https://churchwindows.com/church
* * *
Church Facilities
Christian Family Resort and Conference Center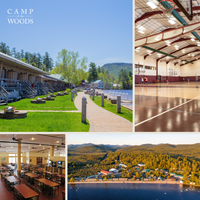 CAMP-of-the-WOODS provides families, churches, and organizations with a place to host retreats, conferences, and family vacations throughout the beautiful seasons of the Adirondack Mountains. With over 300 various types of accommodations to choose from, dining options, and several indoor/outdoor activities, you'll be able to refresh mentally and spiritually.
Learn more at: cotw.org
* * *
Church Supplies
Easy to Open, No Stress Communion Cups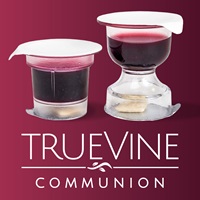 See why TrueVine is the #1 rated communion cup. Truly easy to open and easy to hold for all ages. No more spills or stress for your congregation during service. For a reverent communion experience try the best-selling TrueVine Chalice and the all-new TrueVine Cup.
Get a Sample Pack at: concordiasupply.com/truevine
* * *
Curriculum
Are Women in Your Church Growing Deeply in the Word?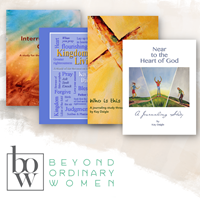 Beyond Ordinary Women's Bible studies promote thoughtful engagement, facilitating spiritual growth. Plus, they highlight in-depth, open-ended questions that connect the Bible as a whole. Choose from studies of Psalms, the Gospel of John, the Bible's meta-narrative, and more.
Browse our collection: beyondordinarywomen.org
* * *
Is Your Church a Place Belonging for Everyone?

Joni and Friends envisions a world where every person with a disability finds hope, dignity, and their place in the body of Christ. Your church can be that place. Get access to Free Church Disability Ministry Resources, including:
• Short Videos answering common questions
• Podcast Episodes sharing personal experiences with disability
• Ministry Mentorship offering consultation with experienced leaders
• Training resources and more…
Go to: Joni&friends.org
* * *
Christian Education & Discipleship Tools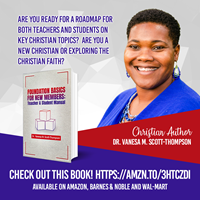 Would you like your congregation to be better equipped as disciples of Christ? Are you interested in growing and strengthening your Christian education ministry? Could your bible study groups benefit from course catalogs, curriculum guides, and session guides?
Learn more about Dr. Vanesa M. Scott-Thompson's services and book, Foundation Basics for New Members: Teacher and Student Manual.
Learn More at: drvmst.com
* * *
The Sanctuary Course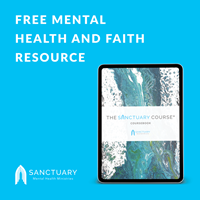 The Sanctuary Course is a free eight-week study guide for small groups designed to help churches start conversations about mental health. Complete with a discussion guide and compelling films, the course was developed in collaboration with church leaders, theologians, mental health professionals, and Christians with lived experience of mental health challenges.
Get started at: sanctuarymentalhealth.org
* * *
Keep Sundays Simple with Simply Loved
Take the complication out of Sunday school and get back to what matters most...helping kids learn to love God and each other. Simply Loved curriculum smooths out Sundays by reducing volunteer recruiting stress, shortening supply lists, and captivating kids with unforgettable lessons!
Now including COVID-Compatible tips for adapting lessons for online or at-home environments.
Learn More at: Group.com/SimplyLoved
* * *
StoryMakers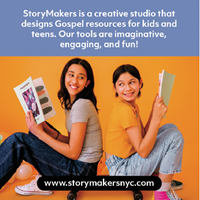 StoryMakers is a creative studio that designs imaginative resources for kids and teens. We know kids are creative, thoughtful, and imaginative beings with the ability to connect to their faith through the stories of the Bible. StoryMakers recognizes children are diverse learners, so each resource we create offers many points of entry to connect with kids.
Learn More at: StoryMakerNYC.com
* * *
The Commentary Specifically Designed for Discipleship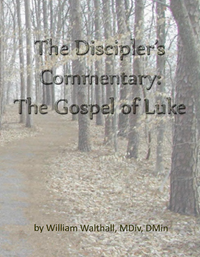 The purpose of this commentary is to serve as a tool for discipleship. It is perfect for personal Bible study, teaching a Sunday school class, or for leading a small group study. A workbook is also available.
Be a disciple, make a disciple by understanding the Gospel of Luke.
Available at: https://amzn.to/3PI1wnv
* * *
SIX ESSENTIALS for Living & Finishing Life Well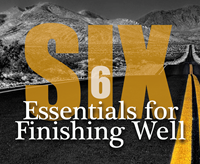 This Six Essentials curriculum is designed to lead and encourage retired Christians to invest deeply into our most influential season of life—experiencing God's best in our aging years (Psalm 90:12). This study is a call to keep grasping the inestimable, eternal value of these critically important years. Let's explore the hidden potential of growing older.
Enjoy this free resource at:www.FinishingWellMinistries.org
* * *
Outreach
Connect with More People in Your Community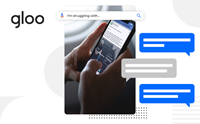 Thousands of churches use Gloo to connect with people who need prayer, have questions about Jesus, or want support—all without running or spending money on outreach campaigns of their own. It's like having a world-class agency on staff. So stop worrying about outreach and focus on what you do best—connecting with your community and transforming lives.
Learn more at: Gloo.us
* * *
.Church Is Your Ministry's Digital Front Door

Many of the country's top congregations are using .church to build their church's online brand. In fact, more than 30% of churches on Outreach 100 lists use a .church domain.
Visit name.churchto find the right .church for you!
* * *
The Biggest Jesus Campaign Ever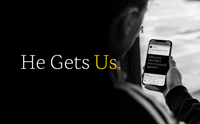 Millions of Americans are discovering Jesus through the He Gets Us campaign. Across the country, people are learning how Jesus is relevant in their lives and in today's world. And that's just the beginning. People in your community have already seen the ads and have questions—will your church join to answer?
To learn more, visit us at hegetsuspartners.com
* * *
Worship
ChurchArt for All Your Needs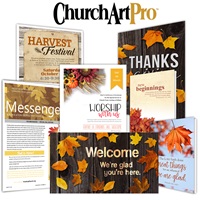 Gain access to stunning, professional, church-specific artwork and media, plus newsletter, flyer, bulletin cover, postcard templates, and more.
Personalize images and media with the New Caption Editor design tool. New art is added weekly.
Start a 14-day free trial at www.ChurchArt.com
* * *