Crown Point Graphics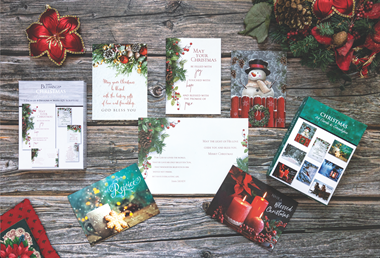 As we prepare to celebrate His many gifts, we invite you to send Christ-centered boxed Christmas Cards from Shared Blessings. Featuring more traditional designs with full-color interiors and scripture from the King James version of the Bible, a beautiful way to celebrate His birth.
Learn More: https://bit.ly/3t0i2Gg
* * *
K2B Designs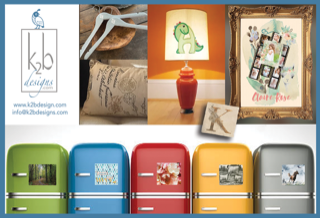 At k2b designs.com Home is where YOUR Heart Lives
We use the stories of your family with monograms, photos, memories, and favorite colors or fabrics to create items that show your style on pillows, lampshades, crockery, baskets, wall tiles, refrigerator art, kitchen towels, coasters, and so much more. Custom designed for YOU! Contact us with your ideas.
Learn More: http://bit.ly/3UIBfZ7
* * *
World Help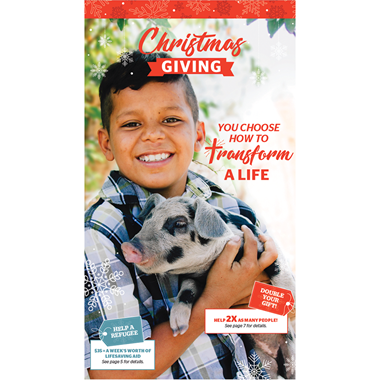 World Help Christmas Giving Catalog
When you shop this catalog, you can be sure the gifts you choose will help transform lives. Give income-generating livestock, clean water, Bibles, and more! With so many gifts to choose from, you're guaranteed to find one that fits your passion and your budget.
Learn More: https://bit.ly/3fEK9Yr
* * *
MADE FREE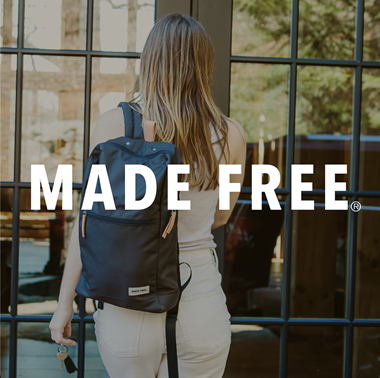 Give the gift of freedom!

Every MADE FREE purchase supports a day of freedom from human trafficking through a self-sustaining job in the poorest regions of the world. Handcrafted from sustainable materials. Yes, you can change the world one gift at a time.
Learn More: https://bit.ly/3Wuqc7t
* * *
Gina Lazarchik Art
Modern Christian Paintings
My artwork, like this painting "Be Still", explores Christian themes, done in a modern style to show that faith is alive in present-day believers. I often collage Scripture passages onto the canvas, working in mixed media to express layers of experience. Please visit my Artfinder site to see more.
Learn More: http://bit.ly/3UQWckw
* * *
Kingdom of God Poster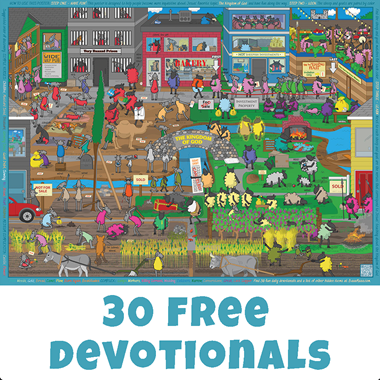 Learn more at BaaaMaaa.com
Wouldn't it be great if your kids or grandkids asked you to read the Bible to them? That is exactly what this poster is designed to do. Jesus' favorite topic was the Kingdom of God and this interactive poster incorporates almost all of Jesus' teaching on the subject. Give it a try!
Learn More: http://bit.ly/3hmfjEu
* * *
JTV Jewelry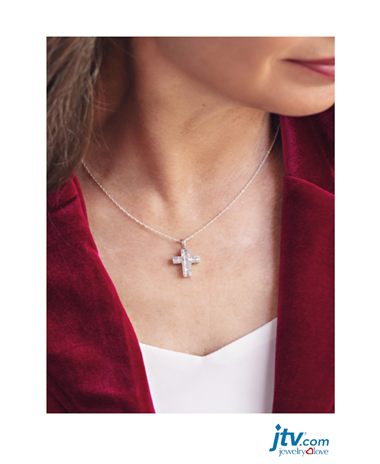 Celebrate the Reason for the Season
A wonderful expression of your faith, cross pendants are also wonderful gifts for those who share your beliefs. Receive $10 off your order of $50 or more with code REASON10.
One coupon code per customer, per order.

Valid through January 1, 2023, at 11:59p ET. While supplies last.

*Restrictions apply. See jtv.com for details.
Order Today: https://bit.ly/3NLuqUl
* * *
Paper Sunday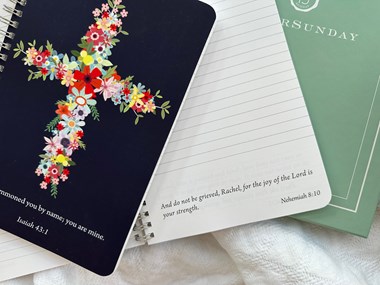 Perfect Christian Gift - Personalized Scripture Journals & Planners
Learn More: https://bit.ly/3WxJHfh
* * *