In a pandemic that has presented financial struggles and unexpected challenges, Christianity Today believes that the only way to survive—much less thrive—is by coming together. Understanding that you may feel discouraged, isolated, or anxious, we've compiled resources to help you through this time. Whether we provide a tool to pray with others or a book to distract you from your worries, we hope you'll be encouraged.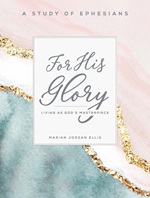 A Women's Bible Study
In For His Glory Marian Jordan Ellis leads us in an in-depth study of Ephesians. Marian invites us on a journey to discover our true worth in Christ and our glorious calling as His masterpiece. To help groups study together while social-distancing, video sessions are available for free on Amplify Media.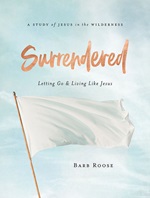 A Women's Bible Study
Do you want to connect with Jesus, even at this chaotic time? In Surrendered Barb Roose explores Jesus's time of testing in the wilderness and helps you learn to surrender like Jesus and experience God's power and peace. To help groups study together while social-distancing, video sessions are available for free on Amplify Media.
A Women's Bible Study
Are you ready for deeper connection with God and real connections with others? In The Belonging Project Amberly Neese provides biblical and practical help for cultivating meaningful relationships that glorify God through an exploration of the "one another" sayings. To help groups study together while social-distancing, video sessions are available for free on Amplify Media.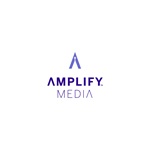 Creating a sense of community during a time when we need to stay apart is hard. Amplify Media makes it easy allowing churches, small groups, and individuals the ability to stream 1000s of Bible studies, inspirational videos, livestream services, and participate in church-wide studies from any device, anytime, anywhere. Start your 14-day free trial today.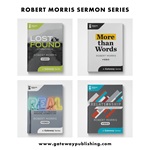 Gateway Publishing develops resources from Gateway Church and its ministries to equip leaders and disciple believers around the world. Take a journey with Pastor Robert Morris through these informative and life-changing series. Perfect for both individual and small group study.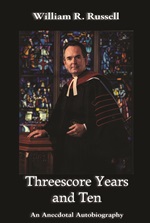 Go adventuring with this well-written memoir about the turns life can take when you say "Yes!" to God. Anecdotes about Manhattan celebrities and Scottish aristocrats…Separatists in Quebec and Atheists behind the 'Iron Curtain'…Sandinistas in Nicaragua and Indians in the Andes – give intimate glimpses into an ordinary minister's life amidst God's extraordinary grace.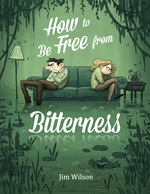 Bitterness can spring from a small offense, but once it takes root in our hearts, its effects are devastating. People can see it in our eyes. It pervades everything. It weighs us down. But God requires us to maintain a tender heart. Therefore, the bitterness must go. Learn how to be free from it today.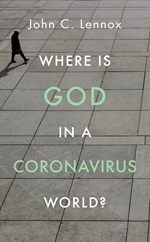 By John Lennox
We are living through a unique, era-defining period. In this short yet profound book, Oxford mathematics professor John Lennox examines the coronavirus in light of various belief systems and shows how the Christian worldview not only helps us to make sense of it, but also offers us a sure and certain hope to cling to.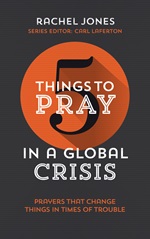 By Rachel Jones
The coronavirus pandemic has left most of us feeling unsettled, concerned and very aware of human frailty. This little book has been written specifically to help Christians in this season. Each spread takes a passage of Scripture and suggests 5 things to pray from it so that we can pray in line with God's will. When we pray in line with God's priorities, we know that our prayers will be powerful—they really will change things.
Feeling challenged, stretched, alone or unsure? We're here for you! For nearly 30 years, Arrow Leadership has transformed leaders like you to be led more by Jesus, lead more like Jesus and lead more to Jesus. Our programs and resources will help you lead differently—boldly, courageously and effectively to meet today's challenges and tomorrow's opportunities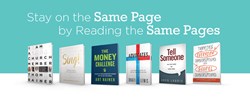 Leaders are asking, "How do we keep our church on the same page while we can't meet?" We hope by offering our most affordable books designed for congregational reading during the COVID-19 crisis, we can get resources into the right hands. Read together as a church with discounted rates for your church to buy in bulk.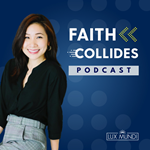 Millennials have now experienced two career setbacks with the Great Recession and COVID-19. When you think about reaching your friends during self-isolation, Faith Collides is a podcast that can stir curiosity and interest in the Christian faith. It's not pushy and simply features industry leaders and their stories behind how faith has played into life at work.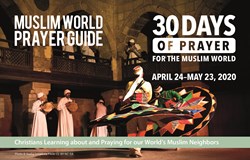 Let's not lose sight of other important matters while we focus on the Coronavirus. For example, the lack of available witness for nearly two billion of our world's Muslims. Churches unite around the largest call to prayer for the Muslim world—30 Days of Prayer, starting April 24.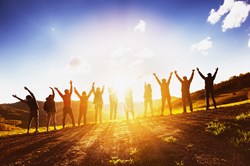 In these difficult times, it helps to have someone there to support you. The members of Liberty HealthShare support each other when it comes to their healthcare expenses, even those expenses related to COVID-19. Learn how they're making a difference!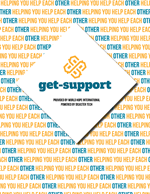 Get-Support helps community churches accelerate their historic role during periods of crisis by directly connecting people with needs to people who can support them. By adopting this free, secure, and simple tool, churches strengthen their group identity, empower church members to help each other, and reduce the administrative load of coordinating volunteers with requests.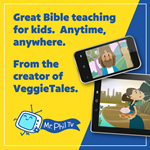 New from VeggieTales creator Phil Vischer, Mr. Phil TV brings a huge library of great Bible teaching for kids to smartphones, tablets and streaming TVs. All of Phil's best content, available anytime, anywhere. Bring the Bible to life for kids in a whole new way with Mr. Phil TV!