Rachael Munger couldn't do it anymore. In her final year of nursing school, Munger saw her grades and sense of well-being wilt beneath the weight of her responsibilities. Though she had a scholarship to help with tuition, she still needed to work multiple jobs to cover her living expenses. And then, one day, the security net of her scholarship vanished as well.
"I was exhausted and burnt out," Munger said. "I was terrified to get large loans. I also wasn't confident enough that I had what it takes to finish classes or to pass the National Council Licensure Examination. I decided to withdraw and go to work full time."
Munger's experience is not unusual. Thirty-six million people in America have some college credit but no degree. The high cost of tuition, which averages $20,000–$40,000 annually, is one hurdle. In addition to tuition, however, students must also cover housing, food, and transportation costs. Often students end up clocking long hours in low-paying jobs just to cover their bills; 40 percent of undergraduates work 30 hours a week, and the number is even higher for adult learners.
Then they have to go to class.
Then they have to study.
Then they have to eat.
Then they have to sleep.
For many, their margins can't be filled with life-giving activities like connecting with others, finding support, or investing in self-care. Instead, their time away from school is dedicated to simply surviving—academically, emotionally, and financially.
When it comes to completing a degree, shifting priorities can prove to be as large of a hurdle as financial concerns. Amy Szydlowski, like Munger, felt the need to pause her education. And like Munger, she is left with some college credit but no diploma.
Szydlowski's college boyfriend Mitch graduated while she was halfway through her program. The couple could either date long distance for years—a difficult prospect—or Szydlowski could withdraw from school.
"We got married," Szydlowski said. "I don't regret that at all. Two kids are out of the house, and two are headed out the door in the next five years. We're still married 24 years later, and we've had a wonderful life. But I'm staring at those credits now and wondering if I should go back to school."
Life happens. Scholarships are rescinded. People fall in love. Relatives grow ill. Babies are born. Moves are required. Finances dry up. And college is indefinitely put on hold. But what if furthering your education wasn't dependent on receiving a generous financial aid package or staying tethered to a college campus? What if higher education was completely rethought so that barriers were removed, making college as flexible and economical as it was necessary? For one school, this isn't a hypothetical scenario but a mission.
Degree-Seeking and Disciple-Making
"Over the years, as I was listening to students, I was encountering individuals who had either not completed their degrees or had started in one profession or career and were feeling called into ministry," said Connie Erpelding, director of advancement at Prairie Lakes Church in Cedar Falls, Iowa.
Prairie Lakes Church is one of many participating in Indiana Wesleyan University's pioneering Bridge Initiative.
The Bridge Initiative seeks to couple affordable, flexible higher education with the support of local communities. It was created in response to the surging college costs and the rigidity in many university schedules. Indiana Wesleyan University (IWU) offers over 30 online programs—both in ministry and in marketplace degrees through partnerships with local churches. For as little as $7,000 a year—not semester—students can access low-cost, high-quality education that empowers them to learn online within a local, church-based context.
Dylan Dyjewski is part of the pilot Bridge Initiative year at The Woods Church in Warren, Michigan. As high school drew to a close, Dyjewski knew that he wanted to go into full-time ministry and that hands-on experience could make all the difference. He didn't want to go into debt for a degree that wouldn't offer a complete education.
That's when he learned that The Woods Church had forged a new partnership. In conjunction with IWU, The Woods Church offered students the opportunity to pursue their college degrees within the context of a church community. Students take online classes while gaining additional credit through experiential learning.
The opportunity to serve in various church ministries at The Woods Church caught his eye—as did the chance to embark on the next phase of his life and professional preparation within a local church.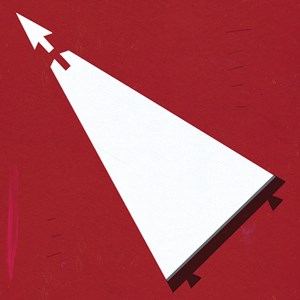 Image: Illustration by Pete Ryan
"If I fall back," Dyjewski explains, "I can fall back on someone who I know will catch me."
Through the initiative, The Woods Church School of Leadership offers students a chance to explore the many facets of church leadership and administration. Dyjewski and his classmate have one-on-one and small group interactions with pastoral staff and will spend six-week stints in six different ministry areas during this first year of the program. At the end of their rotations, they'll name their top three ministry preferences, and they'll be placed in one of them for a full year. Similar to rotations in medical school, this program allows people to explore areas of interest and talent before committing to a residency.
Dyjewski and just one other student are taking part this first year. Yes, they are serving as guinea pigs, but Dyjewski couldn't be happier about it. He feels that he is playing an important role on his team of leaders, pastors, and teachers. His feedback is helping shape a program that could serve students for years to come.
Ministry for the Marketplace
Though Dyjewski's contributions to and from The Woods Church are invaluable, Erpelding notes that the church isn't served only by ministry professionals but by a whole host of congregants developing their skills and gifts. Some students may be called into business or finance just like others are called into full-time ministry.
The Bridge Initiative hopes to empower and equip local churches to not only facilitate mentorship for ministry but also create networks beneficial to students entering the marketplace. A criminal justice major can glean leadership competencies through volunteering in her local church and also first-hand experience through the church's ties to a local sheriff's office. Now, instead of remaining dependent on higher education bodies to facilitate these opportunities, students are embedded in their local churches, who leverage their congregants and connections to train up leaders.
"We want to reduce roadblocks, tear down walls, and help our young adults step into the calling they have on their lives" Erpelding said. "We want to help them achieve their goals and, at the same time, equip our churches. What if we could partner with a business in the secular world, where our students could get mentorship?"
Erpelding sees such partnership between churches, communities, and higher education to be an essential part of the body of Christ's mission.
Traditional students, or those embracing remote study in the aftermath of COVID-19, aren't the only ones who can benefit from this program. Non-traditional students, like Munger, who are seeking to complete their degrees or transition to a new career, are welcomed into the Bridge Initiative, which touts flexibility in addition to its modest price tag. While Szydlowski may be balancing her kids' homework and the mental load of carrying her household, she can choose to either earn six credits (in addition to the standard 24 a year) through the experiential learning Dyjewski describes with The Woods Church, or she can pursue her degree without those credits. The Bridge Initiative flexes to meet the needs and demands placed on each student.
The Value of Questioning
Perhaps the first step to making higher education available to all students is to identify why those like Munger and Szydlowski end up with incomplete degrees. What is it that students really need? What does the marketplace demand? What is the role of higher education? And what is preventing easy access to that education?
In some ways, while the answers to these questions matter a great deal, the questions themselves seem to—at least initially—matter more. Compassion for students and a concrete understanding of marketplace demands can foster an ingenuity that removes roadblocks and finds creative solutions to problems previously accepted as unavoidable.
Interested in learning more about the Bridge Initiative? Visit IWUBridge.com/churches.