Marking a Milestone
With this issueCHRISTIANITY TODAYmarks its twentieth anniversary. Since our first issue came out in October, 1956, we have offered our readers a total of 24,472 pages. In these pages we have sought to express principles of historic Christianity and to help evangelicals be the salt of the earth. Bound volumes of the two decades of publication take up more than five feet of shelf space.
In commemoration, we pause to reflect on how things were and how they are now. With a timely look at the current evangelical limelight we are also highlighting some articles fromCHRISTIANITY TODAY'Spast.
Evangelicals suddenly find themselves number one on the North American religious scene. Thanks to media visibility, they are seizing the public imagination. There is unprecedented interest in many aspects of the evangelical outlook.
Some pundits talk as if evangelicals were about to take over. Garry Wills, in a recent article in the New York Times Magazine, cited "the blossoming evangelical movement, now the major religious force in America, both in numbers and impact." Michael Novak asserted earlier this year that "the most understated demographic reality in the United States is the huge number of evangelical Protestants.…"
Although these appraisals are extravagant, it is nonetheless true that evangelicals are showing a remarkable vitality. After being ignored by much of the rest of society for decades, they are now coming into prominence. Indeed, 1976 seems to be the year of the evangelical. No other sector of the Christian Church seems as vibrant, and certainly no other is getting as much attention.
How has this come about? What does it mean for the evangelical pastor and churchgoer? Will it last?
No one has any certain answers, but the questions merit discussion. This twentieth-anniversary issue of CHRISTIANITY TODAY is an appropriate place to start it. An informal poll of evangelical leaders conducted last month showed them to be well aware of the current limelight, and some commented that CHRISTIANITY TODAY has been helping to lay the groundwork for the evangelical rise.
One commentator suggested that evangelicals have become conspicuous primarily because of a growing recognition of their size. An editorial in this magazine in 1967 estimated the U.S. total at 40 million. Most experts contend that the figure is too high, but historian David F. Wells of Trinity Evangelical Divinity School notes that if the figure is even close, evangelicals make up a substantial minority of the American population.
Executive Director Billy Melvin of the National Association of Evangelicals feels that "the Spirit of God is working today in an unusual way. We are being given extraordinary opportunities. We must be obedient and follow through." He cites the attention being given to evangelicals and their growing climate of cooperation. He does not think, however, that they make up a much higher percentage of the population now than they did in earlier decades.
The 1976 NAE convention, held jointly with the annual meeting of the National Religious Broadcasters in Washington, was undoubtedly the major initial impetus in bringing evangelicals to the fore this year. That midwinter event attracted participation by President Ford and a host of other political and non-political celebrities. It was widely reported and analyzed by both secular and religious media, probably more so than any previous NAE convention.
The Bicentennial celebration, recalling as it has the nation's religious roots, has helped to call attention to the evangelical faith. Any student of American history can hardly escape the impression that the evangelical ethos was never far from the heart of the American experience. The Puritans, for all their shortcomings, left a great heritage. Today's evangelicals are their spiritual offspring, and the two-hundredth anniversary of the nation has underscored their presence.
Another aspect of the new evangelical visibility is the numerous conversion stories being related by people in the public eye. The spiritual turn-around of former White House hatchet man Charles Colson is exhibit A; his account of it has been a best-seller for months. Several other figures such as Graham Kerr, television's "Galloping Gourmet," also are being presented in the media in the context of their newfound faith. The latest is former Black Panther leader Eldridge Cleaver. A large number of athletes speak regularly and openly to newsmen about their commitment to Christ. Malcolm Muggeridge, Jimmy Carter, and Marabel Morgan, among others, have in diverse ways been raising the spiritual consciousness of millions.
Evangelical recovery has taken fifty years. During the fundamentalist-modernist controversy, biblical orthodoxy retreated to the cultural periphery. But it has again come to the center as theological alternatives have fallen on very hard times. Neo-orthodoxy, which succeeded classic liberalism in the old-line denominations, has been steadily losing ground in recent years. All the efforts of theological architects to remodel the biblical message and adapt it to the supposedly special needs of modern man have counted for little. More and more a theological vacuum becomes evident in mainline Protestantism, and some of its leaders are reportedly concerned about soon becoming engulfed by an evangelical tide. To the rank and file, the Cross and the Resurrection seem more meaningful than ever. Evangelical seminaries are thriving, swelling the ranks of Bible-preaching clergymen.
Still another factor in the rise of the evangelical is the disillusionment about science and technology evident in recent years. As we find out more and more about how, through ignorance and negligence, we are polluting not only our environment but also our own bodies, many young people and some older ones are beginning to feel that humanity cannot be trusted after all, and that outside help is needed. We have not been good stewards of our resources; our knowledge of the world around us, while improving the human condition in some ways, has in other ways produced exploitation. Add to this the outrage about Watergate and other high-level improprieties and one can see why people are fed up with people, why humanism is on the verge of bankruptcy, and why the God of the Bible is being sought after with a fresh intensity. It is easier than ever to talk about what the Lord Jesus Christ has done for fallen human beings and about the principles he has set forth for order in the world. They may not be ready to buy, but many people are at least willing to look at what is offered.
Most of the nation's great churches are now evangelical. Hundreds of Christian radio stations have been established in recent years. Sales of Bibles and evangelical books are booming.
These factors alone attest to evangelical strength and justify media attention. Moreover, evangelicals have been maturing and are communicating more effectively. There is not the cultural gap there was a few years ago. Evangelicals are present in all social and professional circles of our society, high as well as low, and there is more common ground for communication.
Most evangelicals are very church-oriented in that they attend regularly and are active in a particular congregation, but cooperative programs of outreach and ministry are often carried out through agencies that are structurally independent. These para-church groups, usually quite specialized in their purposes, are more flexible than denominations and able to respond much more readily to needs and opportunities. They also have a more personal touch in their programs. Many supporters of evangelical work feel more confident giving to individuals rather than to institutions. The result is that evangelical leaders are rising out of specialized ministries rather than, following the historical patterns, as general church overseers.
This development obviously has its drawbacks, too: accountability is harder to come by, and evangelicals are unable to set overall priorities. But the liabilities do not thwart growth. The evangelical surge has been building momentum despite these and other internal differences. One should expect that a movement on the rise will encounter problems. In addition to the para-church tensions, evangelicals have long been divided over such things as the doctrine of eternal security and dispensational theology. More recently, disputes have arisen over the charismatic movement, biblical inerrancy, and political involvement.
These are crucial matters that need to be dealt with forthrightly. Confronting them, however, need not lead to rancor and fragmentation, if by the Spirit of God we are open and loving and at the same time determined to push ahead with the tasks God has given us.
Professor Wells and his colleague at Trinity, John D. Woodbridge, state in the introduction to The Evangelicals that the evangelical movement "now can no longer be regarded as simply reactionary, but is vigorously and sometimes creatively speaking to the needs of the contemporary world." Bible-believing churches can continue in this direction if they stay humble and thankful; if they respect key differences among themselves while minimizing pettiness; if they conscientiously apply their knowledge to divine demands and do not simply rest on an experiential kick; if they do some original thinking and do not merely reflect secular initiatives (both left and right); and if they vow to take the ethical demands of the Gospel more seriously and demonstrate to the world that their faith conquers evil.
Paul D. Steeves is assistant professor of history and director of Russian studies at Stetson University in Deland, Florida. He has the Ph.D. from the University of Kansas and specializes in modern Russian history.
Have something to add about this? See something we missed? Share your feedback here.
Our digital archives are a work in progress. Let us know if corrections need to be made.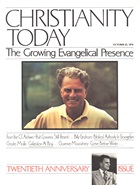 This article is from the October 22 1976 issue.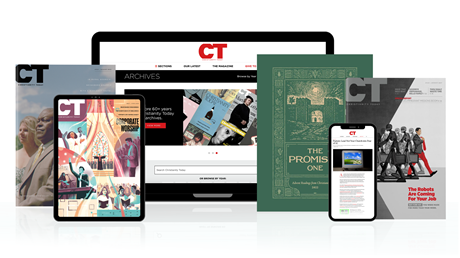 Subscribe to Christianity Today and get access to this article plus 65+ years of archives.
Home delivery of CT magazine
Complete access to articles on ChristianityToday.com
Over 120 years of magazine archives plus full access to all of CT's online archives
Subscribe Now
The Year of the Evangelical '76
The Year of the Evangelical '76