Fromer Black Panther leader Eldridge Cleaver, facing trial soon for his part in a 1968 shoot-out with Oakland, California, police, told a large throng of black evangelicals gathered in San Francisco last month that "what I learned at mama's knee" may have been what brought him to Christ and then back home to the United States to face charges.
Unaware that the words he chose touched on an issue of the conclave, Cleaver was somewhat surprised by the many strong responses of "Amen" and "Preach it" that his statement elicited.
For the several days preceding Cleaver's appearance at the concluding session, leaders at the fourteenth annual National Black Evangelical Association (NBEA) convention at the Sheraton Palace Hotel in San Francisco had been engaged in lively debate. At issue was whether evangelicals should emphasize black "expositional" theology or black "experiential" theology.
The discussion came to a head at a workshop on black theology conducted by Anthony C. Evans, pastor of Oak Cliff Bible Fellowship in Dallas and a doctoral candidate at Dallas Seminary. Said Evans: "If the Bible message and blackness bump heads, blackness must go."
A contrasting view was set forth by Henry Mitchell, director of the Ecumenical Center for Black Church Studies in Los Angeles. "Truth is in the book, praise God," he declared. "But it's true for me 'cause mama told me.… What mama told me is more important than what the paper says. Scripture came to us orally, and then through singing. The printed word is a substitute." In short, he said, human transmittal has primacy over the printed word.
Evans countered that blacks "must end the focus on culture because eventually culture will fall.… The basis of authority for truth must shift from black culture to biblical declarations." The black experience, he went on, is real but not revelatory, important but not inspired. "Black isn't beautiful until it's biblical," he asserted.
Also participating in the workshop was Fuller Seminary graduate William H. Bentley, the pastor of Calvary Bible Church in Chicago and a former president of the NBEA. "If it is only written, then truth depends on the perspective where I was trained," said Bentley. "There is no totally objective revelation of truth; there is a necessary degree of subjectivity in truth." He said that black evangelicals "cannot live with [Evans's] a priori approach." American theology comes from Germany and Switzerland and reflects a white bias, suggested Bentley. "There's something wrong with a white church history that ignores 25 million blacks," he charged.
Bentley also maintained that blacks cannot be expected to live for heaven when their problems are here on earth now. "Whites have theologically justified colonization and slavery in the name of truth." He then asked the gathering whether such theology could be dependable.
Responded Evans: "Where do we get the authority to declare that racism is wrong? How can we know racism is wrong unless the Scripture says so?" Since it is agreed that white American theology for the most part has ignored their plight, blacks must now stand up and be counted, he acknowledged. However, he cautioned, the validity of black theology depends upon its biblical integrity.
The divergent views of black theology have been developing since the black-power movements of the 1960s, although a need for black theology has been demonstrated since the days of slavery, participants at the NBEA meeting noted.
The writings of theologians James H. Cone, Albert Cleage, and Fuller's Paul K. Jewett were the main ones quoted by proponents of black "experiential" theology.
In the past year or so articulate younger blacks, including Evans, have been exposing more evangelical blacks to "expositional" theology. Their views are succinctly stated in a booklet by Evans, "Biblical Theology and the Black Experience," recently published by Dallas-based Black Evangelistic Enterprise (BEE).
The president of BEE is pastor Ruben S. Conner of Community Bible Church in Dallas, who is also the new president of the NBEA. "My top priority is evangelism," said Conner in an interview. "But it is an evangelism that has social implications." The Church's task, he said, is to proclaim the Gospel, persuade men and women to become Christians, and—he emphasized—"to help them."
The same night the NBEA convention opened in San Francisco, black Georgia legislator Julian Bond spoke at the University of Santa Clara, farther down the peninsula. Bond described black Americans as "people in permanent crisis [who] are climbing a hill of molasses wearing snowshoes while white Americans are taking a chair lift." When asked to comment on Bond's assessment, Conner agreed that it was probably accurate, but said that converted blacks are making progress and that the NBEA is offering guidance and direction where possible.
Commented George D. McKinney, an NBEA workshop leader and the founder and pastor of St. Stephen's Church of God in Christ in San Diego: "When a black American on this molasses hill is born again, his world view changes. He'll deal with his problems differently when he is part of an enlightened ministry." McKinney's NBEA-member church has grown in membership from 7 to 2,000 since 1962.
An inner-city church must minister at a personal level to involve the non-churched in church-related activities, McKinney said. He said his people conduct chapels on nearby military bases, teach noon-day Bible studies in factories, travel to men's and women's prisons, and participate in extensive street ministries, such as crisis centers, halfway houses, and drug-abuse centers. "The Gospel must come to you where you are, and evangelism must be full of sensitivity and compassion," he said.
The success of ministries like this one in San Diego and others described during the week (in Chicago, New York, Los Angeles, and Jackson, Mississippi) gave new hope to black evangelicals in San Francisco. Meanwhile, the struggle to define and refine black theology will linger.
"Black theology is still severely academic and doesn't reach the man in the street," lamented Bentley.
"We're striving for a black perspective to truth, and no one's found it yet," mused Lem Tucker of Westminster Seminary.
Phasing Out
Reduced mailing costs for non-profit organizations will be abolished if Congress adopts a recommendation of a special commission it set up last year to study the Postal Service.
Under the proposal, the lower the rates for second- and third-class mail now being enjoyed by thousands of churches, religious magazines, and para-church and educational organizations would be phased out over the next twenty years.
"We do not think the taxpayer should be required to pay hundreds of millions of dollars forever to finance these mailing and fund-raising activities," said the report released last month by the Commission on Postal Service.
The Postal Service has been narrowing the difference between the rates paid by commercial and non-profit users, but the commission's proposal is the first major effort to eliminate it all together.
Dealing For Dollars
Three trips to Arab nations by Muhammad Ali failed to raise any money for the Nation of Islam (formerly Black Muslims) because of sexual and alcoholic revelry by the heavyweight champion's entourage, it was charged in a $5.5 million suit filed in federal court in Chicago. The suit was filed by the American Arabian Investment Company (AAIC), a firm that raises money in Arab countries. Attorney Constantine Kangles, representing the AAIC, says the sum is owed as a 10 per cent commission on $55 million in loans the company raised in 1975. Wallace D. Muhammad, leader of the Nation of Islam, reportedly refuses to pay the commission because the $55 million is "holy money."
Kangles claims that on trips in 1972, 1973, and 1975, the boxer's forty companions had offended their hosts with "the use of narcotics, the taking of alcoholic liquors, and consorting with women other than their wives." They broke "every Muslim religious and criminal law that could be imagined," he asserts, "and they didn't raise a penny."
As a result, says Kangles, the company had to overcome a bad image of American followers of Islam, and this was done partly by leading Arab officials to believe that Ali's friends were not really Muslims but boxing people, when in reality all profess the Muslim faith. Also, notes the lawyer, the AAIC's president. Garland M. Taylor of Chicago, posed as a Christian convert to Islam during his successful 1975 fundraising trip. During this time he was permitted to enter sacred sites, where "he would have been stoned to death if they had found out he wasn't a Muslim," says Kangles. Actually, he acknowledges, Taylor is a Seventh-day Adventist.
Taylor obtained loans of $55 million from Saudi Arabia, the United Arab Emirates, and Kuwait, and "it's all coming to Chicago," according to Kangles. As evidence, he pointed to the recent announcement that Muhammad's group will build a $15 million mosque in the city's Woodlawn neighborhood. It is projected to be the largest mosque in the Western hemisphere.
The Disbelievers: Footing the Bill?
They say it wasn't planned that way, but atheist leader Madalyn Murray O'Hair and her backers found that Easter week was as good a time as any for their national atheists' convention. In all, some 250 disbelievers attended the four-day Chicago meeting.
One of the highlights was the selection of someone to receive the group's annual Religious Hypocrite of the Year award. The race was close, according to press reports, with President Carter the early favorite. Singer Anita Bryant, whose anti-gay campaign in Miami has been making headlines (see editorial, page 31), drew strong support, too, but in the end the delegates chose former Black Panther leader Eldridge Cleaver. The press has given much attention to the born-again experience of Cleaver, who is facing trial for a 1968 shoot-out with California police.
The main concerns of the convention centered on what the delegates feel is the unconstitutional intrusion of religion into government and on the issues of taxation and parochaid.
"Religion is costing us money," lamented William Bennett, 35, a Chicago insurance examiner who has been an O'Hair disciple for about seven years. "Millions of dollars of property taxes aren't collected each year because some church owns the property, so our taxes go up," he complained. "We're footing the bill for the believers."
Ms. O'Hair, 57, the founder and president of the Society of Separationists, chaired the meetings. She said she is glad that atheism is "coming out of the closet," citing public declarations by such personalities as actor Burt Lancaster, author Truman Capote, and scientist Linus Pauling. She expressed disappointment, however, that public disapproval has held others back.
The society, it was announced, has prepared the first atheist television program, a thirty-minute talk show moderated by Ms. O'Hair on cable TV in New York.
The society is also seeking membership in the United Nations as a non-governmental organization, and it has plans to appeal to the U.N. Commission on Civil Rights regarding alleged discrimination against atheists.
In an interview with Christianity Today months ago, Ms. O'Hair said she had been raised in a staunch Presbyterian home. Her parents were devout members of First Presbyterian Church in Pittsburgh during her childhood years, she said, but she dropped out at age 11 after deciding she didn't believe "all that religion stuff anymore." Nevertheless, she acknowledged, she still slips into church services at Christmas and Easter "because I like the music."
Last Rights
Investment counselor Robert B. Graham, a Roman Catholic who lives in Holland, Pennsylvania, was "ordained" several months ago by a California mail-order ordination mill known as the Church of the Gospel Ministry. He then created the "Church of Love, Holland Church of the Gospel Ministry, Incorporated," headquartered it in his home, and applied for a tax exemption—an advertised benefit of the ordination house. He told Bucks County tax assessors that he was "holding services, visiting the sick, and talking about God." He said he looked on his new church as a "supplement" to his Catholic faith.
The county assessment board, however, said Graham's church met none of the usual requirements for a church. It said the building, a split-level house, might qualify as a parsonage. But, they said, parsonages are not tax-exempt.
Graham, who claims he paid $150 for the ordination certificate, feels his First Amendment Rights have been violated, and he has threatened to sue the board for $10 million.
Graham is not the only one seeking tax relief through mail-order ordination. Thousands of people in New York state have become postal pastors, thanks to "Bishop" Kirby Hensley's Universal Life Church in California. The ULC mails "credentials of ministry" free of charge or for a "free-will offering" to anyone on request, and it sells doctorates for $20.
Last month the state Board of Equalization and Assessment advised local New York tax assessors to deny tax-exempt status to members of the ULC. The opinion is not binding but is intended to give support and direction to assessors in turning down hundreds, possibly thousands, of applications for property-tax exemptions. (New York allows a reduction of $1,500 on the assessed valuation of homes owned by ordained clergy and a total exemption of property owned by a recognized religious group and used exclusively for religious purposes.)
Almost all the adult residents of the Catskills town of Hardenburgh have been ordained by the ULC (see October 22, 1976, issue, page 51), and their new tax status was to become effective this month—if their ordinations are recognized. Town officials said they were inclined to grant the exemptions in order to create a test case for the ULC—and to challenge property tax exemptions allowed for other religious groups in the area. The state board, however, threatened to remove Hardenburgh tax assessor Robert Kerwick from office for misconduct if he grants the exemptions.
The board said its four months of research failed to turn up any reason for granting partial or total exemptions to any property owned by a ULC member. ULC attorney Peter R. Stromer said he will challenge that position. "This is an obvious First Amendment violation," he stated.
The Contributor As a 'Consumer'
Religious forces are marshalling their strength to combat congressional bills that would force public disclosure of their financial affairs. Hearings have already been held on one of the bills (H.R. 41), introduced by California Representative Charles H. Wilson.
Prominent Catholic, Lutheran, and Baptist representatives turned out to testify against the proposal that Wilson classifies as "consumer legislation." It is being considered in the House Post Office and Civil Service Committee of which Wilson is a member. It died in committee last year, but the veteran congressman reintroduced it this term.
Wilson claims backing from such major charitable organizations as the American Heart Association and the American Lung Association.
Pay Now, Pray Later
Nina and Richard Kaufman don't think that people should have to pay to pray, but a Miami judge ruled against them, and he ordered them to pay $90 in back pledges to Temple Beth David.
The Kaufmans, both real estate agents, joined Beth David in 1974. They told temple officials they couldn't meet their $180 pledge assessment because of hard times, so they paid $30 and said they would pay the rest later. The temple, however, sued them and about twenty other families for non-payment. Most settled out of court. Temple officials said the total sum amounted to less than $10,000 of the temple's $600,000 annual budget.
Mrs. Kaufman argued that religion itself was on trial in the case. "I wasn't allowed to go in the synagogue during the High Holy Days unless I made that payment," she asserted.
Beth David's executive director, Sheldon Mills, insisted that the suit involved a contractual obligation, not religion. "Judaism is not a business," he said, but "where it is housed is."
Circuit judge Edward Swanko cut the amount owed by the Kaufmans to $90, partly because the couple had donated some toys to the synagogue. "We must have religion," commented Swanko. "The only way it can sustain itself is to depend on the membership for support."
Mills said other synagogues were following the case with deep interest.
H.R. 41, if it becomes law, would require every "charitable organization" (including religious groups) that solicits gifts through the mail to include with the solicitation a disclosure statement (including the percentages of receipts used for the group's primary mission and for administration and fund raising). It would also force organizations asking television viewers or radio listeners for contributions to broadcast such information as a part of the solicitation.
Several congressmen have already suggested exempting all churches and religious groups from the bill. Typical of their remarks has been that of Missouri Representative Gene Taylor, who said he was concerned about its effect on small churches.
"I want to know," Taylor said, "if the First Baptist Zion Church of Theodocia, Missouri, will have to fill out a lot of forms because they wrote me for a contribution. I'm not a member of that church but my mother was and I went to Sunday school there as a boy."
The bill exempts organizations that appeal exclusively to their own members for funds. This provision brought another objection at the hearings. George F. Harkins, general secretary of the Lutheran Council in the U.S.A., pointed out that this would put the federal government in the business of defining church membership and dictating the manner in which churches deal with members and non-members as defined by the government.
Also being watched closely by fund-raisers for religious groups is H.R. 478, introduced by Representative William Lehman of Florida. Referred to the Ways and Means Committee, this bill would give the Internal Revenue Service broad new powers to police the affairs of charitable organizations. It also imposes a stiff tax on such groups when they do not spend (within a stipulated time) the funds they have collected.
Lehman has titled his proposal the "Truth in Contributions Act." It not only requires a detailed financial disclosure statement for donors and the IRS, but it would also force the organizations to send such statements "to any individual" who requests one.
The Lehman bill also authorizes the U.S. Attorney General to "take whatever action may be necessary to insure that assets consisting of, or derived from, contributions solicited from the public are preserved and expended only for substantially the same charitable purpose as those for which they were contributed" when the Secretary of the Treasury advises him that an organization may lose its tax exemption.
Creationist Text: No
Opponents of public school use of a creationist biology textbook have won their first legal test, but the court battle is probably not over. Two parents, aided by Indiana Civil Liberties Union lawyers, asked Marion County (Indianapolis) superior court judge Michael T. Dugan to remove it from the list of state-approved texts, and he did so last month. Local schools, however, are continuing to use Zondervan Publishing House's Biology: A Search For Order in Complexity (1970) until ordered to remove it by state educational authorities. The suit was against the state textbook commission, not the local schools, and no decision has been announced yet on whether the judge's ruling will be appealed.
The volume has been approved for use in several states and has been the subject of controversy (see March 18 issue, page 52), but the Indiana challenge is the first to reach the courts. The text was prepared by the Creation Research Society, an organization of scientists with advanced degrees. Defenders of the book, such as Superintendent Herman Miller of the West Clark school district in Indiana, insist that it presents "both theories of creation, not just the biblical account." Critics claim it is "anti-science" and "dwells on religion" of the type they describe as "fundamentalist." The judge agreed with the argument that it is one-sided, leaving the student "no way to support the doctrine of evolution." Because of its biblical view, he ruled, its use in state schools violates the constitutional provisions of church-state separation.
A Look at Liberty
First steps toward establishing an international body to monitor religious liberty were taken at an unprecedented World Congress on Religious Liberty in Amsterdam this spring. Organized largely by Seventh-day Adventist leaders but supported by representatives of some other groups, the congress was attended by about 350 delegates. On the final day the delegates approved a resolution asking for a broadly based committee to serve as a permanent rights watchdog.
One of the principal speakers at the event was Philip A. Potter, general secretary of the World Council of Churches. He said religious bodies must not hesitate to "criticize ruling powers, when necessary."
The WCC has been under increasing attack for failing to criticize socialist regimes as much as the non-socialist ones, and another challenge was thrown at Potter during the congress by Andrew Leigh Gunn, executive director of Americans United for Separation of Church and State. He urged the WCC to "restore and upgrade its secretariat of religious liberty … to speak out more prophetically against violations of the right of freedom of conscience wherever found." There was no response from Potter.
Other presentations were made by such diverse groups as the Jehovah's Witnesses, the Church of Scientology, and Keston College in England.
Of Marriage And Measles
There were several developments involving the Worldwide Church of God (see last two issues) last month:
• WCG founder Herbert W. Armstrong, 84, was married in Tucson to Ramona Martin, 40, a former WCG secretary. Armstrong's son Garner Ted performed the ceremony. The Herbert Armstrongs are expected to spend most of their time in Tucson, where they have purchased a home (as has chief aide Stanley Rader). Armstrong's first wife died about ten years ago; Ms. Martin's first marriage ended in a divorce fifteen years ago that the church later ruled was an annulment.
• The headquarters of Al Carrozzo's Twentieth Century Church of God in Vacaville, California, burned to the ground. Police blame arson. Carrozzo, a former WCG executive, led a major exodus from the WCG in late 1973 and has waged a vigorous anti-Armstrong campaign since that time.
• More than 500 children of WCG members have been forbidden by their parents to receive innoculations against measles in Pasadena (California) schools despite the church's altered stance permitting medical care. School officials say the parents' refusal is unfair to other children, whose health is thereby jeopardized.
JOSEPH M. HOPKINS
Religion in Transit
The Pentagon says the Armed Forces Chaplains Board will remove from its Armed Forces Book of Worship a Good Friday hymn that a number of church groups and congressmen have labeled blasphemous. Another hymn will be selected to replace "It Was on a Friday Morning" in future printings of the hymnal.
Three religious broadcasting officials affiliated with the Churches of Christ were killed when their private plane exploded in mid-air in the Caribbean as they were inspecting sites for a radio transmitter for the newly established World Christian Broadcasting Corporation, based in Abilene, Texas. Killed were communications professor Lowell Perry of Abilene Christian University and broadcasters Hall Frazier of West Monroe, Louisiana, and Ken Fergusen of Sierra Vista, Arizona.
After years of hassling, the Internal Revenue Service ruled that the Church of Scientology of New York is exempt from federal taxes under the IRS regulation that applies to all churches. A Scientology spokesman said the decision was the thirteenth favorable ruling made by the IRS for Scientology churches in the past twenty-one months.
The National Federation of Priests' Councils, which represents 113 local councils of Roman Catholic priests, voted in its recent national convention to ask the Vatican to permit women to become priests and deacons. The groups also called for the elimination of sexist language in official prayers of the Catholic Church.
A fire partially destroyed the administration building of 800-student Rust College, one of twelve colleges related to the United Methodist Church serving mainly black students. Officials blamed arson. The fire broke out during a student demonstration calling for the ouster of Rust's president, W. A. McMillan, and for other demands to be met. Warrants were issued against several students, but no arrests were made immediately, and the school was shut down for nearly three weeks while officials assessed the situation.
Four men believed to have been members of the Rastafarians, a Jamaican religious cult that venerates the late Ethiopian Emperor Haile Selassie, were found shot to death in a Brooklyn house. Police described the slaughter as an "execution," but refused to comment on possible motives. Younger members have been identified with drug peddling, and the smoking of marijuana is considered a biblical mandate by the sect. There are two major factions, and they differ politically. A number of members have been arrested on various criminal charges since 1975 and twenty were killed in internal warfare in 1974.
Parents must be notified if a minor dependent child seeks an abortion, according to a new law passed by the Maryland legislature. Among those arguing strongly for the bill was Pastor Richard C. Halverson of Fourth Presbyterian Church in Bethesda, a well-known evangelical who warned that its defeat would weaken the family and thus be bad for the nation.
After a year of discussion, the board of directors of the Church Federation of Greater Indianapolis denied the membership application of the Metropolitan Community Church, a predominantly homosexual congregation. Homosexual behavior is biblically unjustifiable, they said, and they disliked the church's advertising of adult bookstores and gay bars in its newsletter.
Homosexual behavior is sin, but homosexuals should not be denied their civil rights, says a proposed statement on homosexuality drafted for the 2.4-million-member American Lutheran Church. The 1,000-word paper also opposes homosexual marriage. It does, however, call for upholding the civil rights of homosexuals. The paper will be discussed at a September consultation.
WHCT-TV, a Christian station in Hartford, Connecticut, was off the air for three days when city officials attached the station's transmitter for failure to pay taxes. The station's owner, Faith Center, a church in Glendale, California, maintains that the facility should be tax exempt because it belongs to a church. To get back on the air, Faith Center wired almost $80,000 in back taxes and penalties "under protest." The case is likely to end up in court.
Pastor Craig Dwaine Lacy of First Baptist Church in Big Sandy, Texas, resigned after being charged with the theft of more than $75,000 worth of antiques, rare books, and valuable paintings from some 100 libraries, museums, and shops across the Southwest. Many of the articles were recovered. They included books and historical documents from the libraries of Baylor University in Waco. Texas, and Southwestern Baptist Seminary in Fort Worth. Lacy, 31, was being held last month on $50,000 bail.
Self-styled evangelist Johnnie B. Robinson, 52, of Dallas, was convicted by a county court in Grand Rapids, Michigan, of fraud. Police charge he solicited funds from crowds attending his crusade meetings by promising to bring a plastic cathedral to Michigan. Several witnesses said they gave Robinson from $1,000 to $4,000 each in personal encounters. The prosecution claimed that no such cathedral exists. Robinson offered no testimony in his defense and was remanded to jail.
The downward trend in the number of Lutheran Church in America missionaries appears to have halted, according to statistics. In 1969, the LCA had 325 missionaries and in 1976 only 151, but now the total is 155.
Personalia
Britain's Malcolm Muggeridge, internationally known journalist and social critic, received the Thomas Nelson Bible Award, an honor given annually by the Bible publishing firm to a person "whose life and work has inspired others to live by the principles of the Bible."
Lutheran radio preacher Oswald C. J. Hoffmann is the new president of United Bible Societies, succeeding Archbishop of Canterbury F. Donald Coggan. The UBS is an international fellowship of fifty-nine Bible societies engaged in Bible translation, publication, and distribution in 150 countries.
Former Georgia Tech quarterback Denny Duron, who led the Bulldogs to a national championship in NCAA competition and later played pro ball with the Birmingham Americans, is head football coach at Evangel College, an Assemblies of God school in Springfield, Missouri. Duron is a licensed AOG minister and one of the nation's youngest college football coaches.
Clergyman Paul Nichols is the new dean of the School of Theology of Virginia Union University in Richmond, one of only two black Baptist seminaries fully accredited by the Association of Theological Schools in the U.S. and Canada.
More than 2,500 decisions for Christ were recorded in a campaign conducted by evangelist Cecil Todd and a team of workers. A crowd estimated at 10,000 attended the closing service in Port-Au-Prince. Because of the extended drought and severe water crisis, in Haiti, the electrical power was shut off most of the time and the city was almost completely blacked out and paralyzed. A mobile generator provided lights for the meetings.
Methodist mission executive Alan Walker of Sydney, Australia, founder of the Life Line international telephone counseling movement, was appointed evangelism director of the World Methodist Council, which plans a global evangelistic thrust in 1980.
World Scene
Well-known Baptist pastor Josif Ton of Ploesti, Romania, and five or more other evangelicals were detained overnight by security police in early April. The men were beaten during subsequent days of interrogation, according to their friends. Ton recently issued a paper calling for an end to persecution of Christian students, of believers who meet in small groups for religious purposes, and of employees identified as believers. The other churchmen signed the paper. (A full report on the Romanian church situation, based on News Editor Edward E. Plowman's recent eleven-day visit there, will appear in the May 20 issue.)
The Roman Catholic bishops of South Korea last month demanded the repeal of President Chung Hee Park's 1972 constitution and the 1975 emergency decree that give him authoritarian power and ban political dissent. In a declaration read to 700 people at a memorial mass in a downtown Seoul cathedral, the bishops demanded freedom of the press, religion, and academic activities, and they called for other reforms, including the release of political and conscience prisoners. The paper was released in the midst of another wave of arrests.
A Swiss missionary of the Overseas Missionary Fellowship, Peter Wyss, 42, and a Swiss friend were murdered in northern Thailand. Robbery or a tribal dispute may be the reason, but officials aren't sure. Wyss worked among the Akha tribe.
Death: Cardinal William Conway, 64, archbishop of Armagh, Northern Ireland, and the Catholic Primate of All Ireland. He was a noted theological scholar and an outspoken enemy of the violence on both sides in the ongoing political-religious dispute in Ireland.
Aleksandr Voloschchuk, a Soviet Baptist who was protesting religious persecution in the Soviet Union, was committed to a psychiatric hospital, according to reports from Moscow. A human-rights activist was reportedly arrested as he appealed to a Baptist prayer meeting for assistance on Voloschchuk's behalf.
Have something to add about this? See something we missed? Share your feedback here.
Our digital archives are a work in progress. Let us know if corrections need to be made.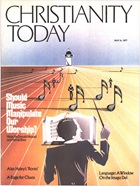 This article is from the May 6 1977 issue.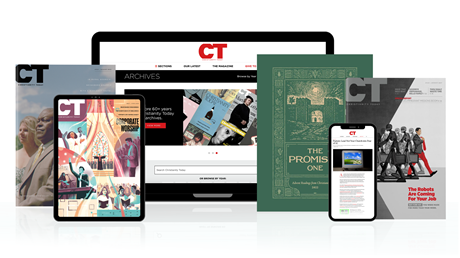 Annual & Monthly subscriptions available.
Print & Digital Issues of CT magazine
Complete access to every article on ChristianityToday.com
Unlimited access to 65+ years of CT's online archives
Member-only special issues
Subscribe
Read These Next
Trending

American Christians Should Stand with Israel under Attack

While we pray for peace, we need moral clarity about this war.

From the Magazine

I Studied Christianity with the Hope of Debunking It

A decade later, I became a Christian.

Editor's Pick

Don't Miss These African Christmas Hits

Jam out this season to highlife, Afrobeats, jazz, a cappella, R & B, rap, dance, and hip-hop artists from Nigeria, South Africa, and more.
The NBEA: When the Bible Bumps Blackness
The NBEA: When the Bible Bumps Blackness