Suit And Countersuit
Bass and Bankov's suit allows for the naming of as many as ten other defendants who participated in some way in the alleged defamations. Two have been identified so far: Jim Dimov, a former UE employee and Bankov relative who runs a small Bible-smuggling organization in Hollywood, and JTTCW founder Richard Wurmbrand, 70. They were named in November 1977, and June 1978, respectively, after appearing for pre-trial testimony.
Dimov, who attended the same church in Burgas, Bulgaria, as the Bankov family, testified that Bankov had been a deacon but never a pastor. He also claimed that Bankov, during a period of disillusionment with UE in 1970, referred repeatedly to Bass as a "gangster."
Richard Wurmbrand's testimony was not heard. When he attempted to give a preliminary statement, Bass-Bankov lawyer David Nissen objected. A scuffle and shouting match ensued, and Wurmbrand walked out.
A month before he was named a defendant, the elder Wurmbrand resigned from the JTTCW board. Christians should not take part in lawsuits against each other, he argued, and JTTCW therefore should not defend itself against Bass and Bankov. "It was my opinion to give [the money] to them plus a flower to show that we love them in spite of their sins," explained the JTTCW founder in a letter to his constituents last fall. He indicated that although he will not defend himself personally against the lawsuit he now believes JTTCW as an organization must fight legally to protect donors' funds.
Following much debate among board members, Michael Wurmbrand and JTTCW in November 1977 filed a cross complaint against Bass and virtually the entire UE camp. It denies the Bass-Bankov charges, and also alleges defamation and asks for $4 million in damages. JTTCW attorney Carl Pearlston told reporters that it was necessary to file the countersuit in order to subpoena vital evidence in UE's files.
The JTTCW defense strategy seems to center on establishing the truthfulness of some of Wurmbrand's allegedly defamatory remarks and on showing that Filka Bankov's accusations against Bass were made of her own volition—and before she had met Wurmbrand.
Bad Will Building
The Senior Wurmbrand and Bass have been feuding off and on since 1966, when Bass asked him to join UE following the refugee's appearance in a U.S. Senate chamber where he bared his back in front of TV cameras. Viewers saw scars that Wurmbrand said came from beatings administered during his imprisonment in Communist Romania. A dispute erupted soon after Wurmbrand joined UE. Wurmbrand demanded to take over leadership of UE because, he alleges, UE was doing little work overseas and there were questions about finances. Bass's version of the squabble differs; he says it amounted to a power grab by Wurmbrand. Whatever, Wurmbrand quit under pressure in February, 1967, and with the $10,000 balance due him on his UE contract he set up JTTCW a few blocks from UE headquarters in Glendale (UE has since moved).
Until the end of World War II Richard Wurmbrand, who traces his conversion to the witness of a Hebrew Christian killed by Nazis, headed up an Anglican mission to Jews in Romania. He was ordained a Lutheran when an Anglican bishop was forbidden entry to the country. Following the war, Wurmbrand worked under Swedish Lutherans until his arrest by Communists in 1948. He spent two terms and a total of fourteen years in prison.
Son Michael says he studied for four years at a university in Cluj, Romania, and got a divinity degree from a Protestant school in Paris, where he studied under Oscar Cullmann. He was ordained in 1970 in Switzerland, he says, by a since-deceased Norwegian Lutheran bishop.
Bass grew up in Arkansas and attended high school in Fort Smith. In 1953, at age sixteen, he dropped out after completing tenth grade. With a friend he struck out for Portland, Oregon, where he studied for a year at Bethesda Bible Institute, a Pentecostal school operated by the Wings of Healing organization. Bass indicated that he had been converted and "baptized in the spirit" in 1950. Then came two short stints as a missionary worker in Nigeria. He returned to the United States and became missionary director with the American Evangelistic Association (AEA), headed by evangelist John E. Douglas of Baltimore.
Douglas says he received numerous complaints about Bass, and the AEA board finally demanded his resignation. The showdown came, recalls Douglas, over a 1959 incident in which Bass was arrested and charged with taking money from a Georgia woman under false pretenses. The charges were apparently dropped after Bass agreed to make restitution.
In 1960, Bass established Evangelism Center in Tulsa, the forerunner to UE. He traveled to Yugoslavia to film evangelistic meetings being conducted by American evangelist Nick Gruick (see April 13, 1973, issue, p. 44). While there, Bass himself spoke in three church services and gave greetings or prayed at several others, according to the Pentecostal leader who was his interpreter. Bass also made a short visit to Poland following a crusade by Oral Roberts. From his Yugoslavia pictures Bass produced a movie and a pictorial booklet, both entitled "The Red World." In them, Bass portrayed himself as an evangelist holding the "first series of crusades ever held behind the Iron Curtain," with "thousands marked by the Communists" because they accepted Christ under his ministry. (Yugoslavian Pentecostal leaders who saw the film and book told CHRISTIANITY TODAY that there are numerous fabrications in them, a contention Bass rejects.)
Bass targeted Eastern Europe as a mission field, changed the name of his organization to Underground Evangelism in 1962, and moved to California.
Conspiracy Or Doodling
More than three dozen witnesses have given depositions (pre-trial testimony) so far in the current litigation, and more may be scheduled. The witnesses have included police officers, Bulgarian national and expatriate clergy, Bankov's former employer, ex-UE employees, former intimates of the Bass family, friends of Filka Bankov, journalists, and attorneys. Hundreds of documents have been introduced as evidence.
Wurmbrand's attorneys say that much of the testimony and evidence reflects unfavorably on Bass and Bankov. For example, they point out Bulgarian Pentecostal leaders, including Bankov's former pastor in Burgas, testified at meetings in Western Europe that Bankov had not been ordained and had never been a pastor. Similar testimony was given by other persons who knew Bankov in Bulgaria. Former associates of Bankov said that he had on occasion spoken disparagingly of Bass and UE.
Bass maintained a bar in his home in La Crescenta (he has recently moved farther west to Ventura), according to witnesses who said they were present at parties when the UE founder mixed, served, and drank alcoholic beverages. A female ex-UE employee testified reluctantly that Bass on a number of occasions had taken her to Los Angeles-area motels where they drank and had sex. Other testimony and exhibits were introduced by Wurmbrand in an apparent attempt to show Bass had deceived the UE constituency about facts pertaining to UE work, personnel, and finances.
Bass contends that the cross-examinations by his attorney cast doubt on key points in these testimonies and he says that the witnesses refused to take lie detector tests. He brands the drinking and sex allegations that emerged in the testimonies as false. Some of the exhibits, asserts Bass, are "sheer fabrications." He claims that old UE magazines were "cut apart, photocopied, and taken out of context" to create false impressions.
For months, Filka Bankov resisted giving a deposition but finally did so last spring after she was granted immunity from prosecution in a 1976 extortion case in which she and the Bass family had figured. In disjointed testimony replete with crucial memory lapses, Miss Bankov told a story that differed sharply from accounts she gave earlier to friends, police, attorneys, and journalists. The upshot of her new account: all that she had said against Bass, her father, and UE had originated with Michael Wurmbrand, who had bought her allegiance and used her in an attempt to destroy UE. Bass alleges that her earlier version was the result of brainwashing by Wurmbrand.
At one point Miss Bankov told of a late 1976 visit by a CHRISTIANITY TODAY journalist who had been studying UE affairs since 1973. She said that the reporter identified himself as an agent flown in by Wurmbrand to offer her an apartment, a car, and "anything I wanted," in exchange for leaving home and joining Wurmbrand. The reporter frightened her, she indicated, when he told her of having heard that Bass had murdered a Canadian and "a few other girls." (Miss Bankov's version of the conversation is disputed by the journalist. An eyewitness, Miss Bankov's former high school counselor, was present throughout the interview, and following the interview Miss Bankov wrote letters indicating that it had been a question-answer session and that she suspected Bass had sent the journalist.)
Among the materials provided as evidence by Maria Tarr was a scrap of paper containing a few scrawled notes made by Michael Wurmbrand during a conversation they had. It lists the names of Bass, his wife Lois, Bankov, and Filka Bankov. The word "split" is printed in large letters. Under Miss Bankov's name are the words "her writing," "story," and "letters?" Under a heading, "Who contacted," are "District Attorney," "I.R.S.," "U.S. Postal Auth." and "Reporters!" A final entry appears: "(1) Orig. should be finished." An arrow connects this entry to the name of Lois Bass.
To Bass, the notes were proof of a vast conspiracy. Wurmbrand, however, stated in an interview that the notes were little more than doodling while he and Mrs. Tarr discussed various possibilities raised by Miss Bankov, including a scenario that had Lois Bass and a lover—UE staffer David Hathaway of Britain—attempting to take control of UE from Bass.
Pressing Charges By Press
Armed with Miss Bankov's deposition and Wurmbrand's notes, Bass last September published a fourteen-page booklet entitled "Conspiracy—The Attempt to Destroy Underground Evangelism." Tens of thousands of copies reportedly were distributed worldwide. Pointing to Wurmbrand's notes, Bass reported that a "plan to destroy Underground Evangelism" had been "uncovered, involving an agency of Communist Bulgaria [the Bulgarian Orthodox Church in America], its Moscow-trained officials [churchmen who had studied theology in Moscow] and others."
The booklet purports to show that the anti-UE plot was hatched in Eastern Europe, and that Maria Tarr—whom Bass refers to as Maria Stogonov, the "hand-picked" secret agent of the Communists—carried out the plan by bringing Filka Bankov and Michael Wurmbrand together, and that Wurmbrand became the chief tool in the conspiracy. A strong assist, says the booklet, came from a reporter, identified publicly by Bass as the CHRISTIANITY TODAY journalist who interviewed Miss Bankov.
The booklet goes on to say that Bass and Bankov "are taking steps to end the legal case. It has served its purpose, which was to question the people involved and get the truth out." Readers are assured that "not one cent of donations to UE has been used for legal expenses." (Elsewhere, however, Bass has stated that any proceeds from the lawsuit will be used to reimburse UE for legal costs.)
Wurmbrand responded in December with a seventy-eight-page book that summarizes the testimony of many of the witnesses, the events leading up to the lawsuit, and other aspects of the case. Most of the book is devoted to photographic reproductions of deposition excerpts, letters, other exhibits, and alleged misrepresentations in UE publications and financial statements.
Disseminated widely, the Wurmbrand book labels the conspiracy theory a "coverup" and concludes:
"Bass ignored what the witnesses have testified, concentrating on who he thinks the witnesses are, twisting testimony out of context and meaning so as to fit his made-up explanations. By inventing fraudulent charges of forging documents, brainwashing, and bribery, Joe Bass has followed the oldest [of] rules in propaganda—discredit your opponents so that you do not have to deal with what they say."
In the book, Wurmbrand and his lawyers say that they know of no steps taken by UE to end the case and that no compromise settlements have been proposed by the plaintiffs.
Bass in January released "Conspiracy Part II" to counter information in Wurmbrand's book. In it, he indicates that the case will be taken to court after all; it would have been dropped, he suggests, if Wurmbrand had acknowledged that the charges he made were false. Conspiracy II purports to show that Filka Bankov was the victim of mind control at the hands of Wurmbrand and that the testimony of many of the witnesses is false or unreliable. A supplementary document seeks to rebut or explain exhibits published in the Wurmbrand book.
Published materials disseminated by both UE and JTTCW constitute an almost unprecedented amount of reporting on a lawsuit in process by the principals involved. Despite the volume, however, the conflicting accounts generate more questions than answers.
Have something to add about this? See something we missed? Share your feedback here.
Our digital archives are a work in progress. Let us know if corrections need to be made.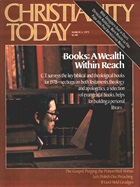 This article is from the March 2 1979 issue.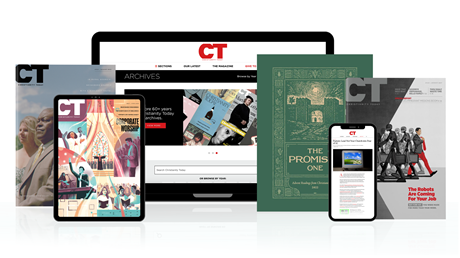 Subscribe to Christianity Today and get access to this article plus 65+ years of archives.
Home delivery of CT magazine
Complete access to articles on ChristianityToday.com
Over 120 years of magazine archives plus full access to all of CT's online archives
Subscribe Now
Suit and Countersuit
Suit and Countersuit