Focusing on what you do and for how much inevitably leads to feelings of failure.
"Who am i?" is not, I suppose, an uncommon question for someone in his late twenties to be asking himself. It is a time of crisis for many, as dreams born and nurtured in late teens and early twenties are seldom realized as fully as they were conceived. Dreams do die hard.
It has not been pleasant to realize that I have not achieved the success I once thought I and any college graduate could reasonably hope for. I now know that despite the myths our society endeavors to perpetuate, higher education no longer (if it ever did) guarantees employment or prestige.
The job market is tight to nonexistent in many fields, and one cannot realistically look for this to change. Our society has become top-heavy with intellectuals and professionally trained individuals—people who know there is something more to life than a mortgage and two weeks' paid vacation. Their number, however, increases yearly as undergraduate and graduate schools continue to lure students with the promise of helping them realize their goals of becoming men and women whose achievements will find social and monetary recognition.
Our country is caught in the dilemma of pressuring more and more young adults into obtaining higher and higher degrees, yet failing to create an equal number of positions to accommodate them. As the population levels off, there are fewer jobs for which the growing number of applicants can compete.
But what does a person do when, after years of study and hard work, his dreams of success never materialize in the ways he thought they should? What happens when the world around fails to confirm the image he has of himself?
For me, at least, I have questioned my worth as a person. Although I continue to apply for jobs across the country, I have been unable thus far to find one commensurate with either my skills or aspirations. I have not been told by the means most acceptable in our country—through the securing of a job and, ultimately, making a "decent salary"—that I really am as good as the diplomas on the wall indicate.
Diploma poor, and with no prospects in sight of financial relief or ego support, I have been forced to realize that my spiritual poverty is as great as, if not greater than, my financial poverty. The crisis of having to come to terms with myself and with society has caused me to realize the emptiness of the spiritual rhetoric I have used for years. I am embarrassed as I recall how I have glibly praised Paul's equanimity when he says in Philippians 4:11–13, "Not that I complain of want; for I have learned, in whatever state I am, to be content. I know how to be abased, and I know how to abound; in any and all circumstances I have learned the secret of facing plenty and hunger, abundance and want. I can do all things in him who strengthens me."
But the truth of the matter is that I have not believed that God really will not leave or forsake me. I have not honestly seen him as the rock of my salvation or the person who gives my life meaning and worth. Although in many respects deplorable, my confession of unbelief has at least had the effect of releasing me from the burden of having to keep up a façade of faith. Perhaps now God will be able to work in my life unhindered by pretensions of belief.
One thing indicating my lack of living faith is the frantic anxiety that has come to dominate my life—the overconcern about what I shall eat and what I shall drink and what I shall wear. I have had to ask myself: Is this the normal state of a Christian? Although intellectually I may be fully aware of what it is to experience Paul's unconcern for one's position and financial status, emotionally, where I live, I have not known the peace that is the hallmark of a Christian believer. I have, in essence, trusted God to take care of my soul but not my physical needs.
I have also been forced to ask myself if I really believe in what the Lord's Prayer says: "Give us this day our daily bread." My answer has been no. I have been satisfied with neither the provisions for the day nor the day's provisions. If I had, the degree of anxiety I have experienced over lack of position and lack of recognition, and uncertainty about the future and the size of my salary would never have troubled me so, making me unhappy with myself and others.
Money, position, and prestige, then, are those things I have used to determine my value. My happiness and even my identity have been contingent upon what the world esteems. I have been unable to rest cheerfully in the now with what I have—or rather, with what I do not have.
In my disillusionments, I have learned that the really important question to ask is not who am I or what do I do or how much do I make. These are things I have had little control over so far and are of very little significance eternally. Rather, what is necessary for me, as a Christian, is to ask, Whose am I? To center one's person on the person of Christ, to pursue him rather than wealth and position, is to find value in this life and salvation in the next. It is to enter into an existence so wholly other than what most of us live, an existence in which the trains we must catch run on a different schedule and have different destinations than those of the world. It is an existence whose grammar is totally different from that spoken by the world. Who you work for or what you do become questions of little importance. Why you work at a certain job and how you perform that job are the important issues—issues the disenfranchised and disenchanted college graduate and Ph.D. will need to struggle with more and more.
It is a wonderfully freeing existence, which, in a very real sense, opens up job possibilities for the Christian. It is an existence in which ungodly, self-serving motives about career are crucified to the glory of God and to the benefit of one's fellows. And so I feel now that I need not go through life thinking of myself as a failure, bemoaning all my glorious unrealized potential which, should it ever be achieved, would most likely be spiritually detrimental.
The question is not, Who am I, but Whose am I?
1. How much time did you spend in prayer?
a. Since Sunday morning
b. Yesterday
2. Who was the object of your prayers?
Mark (X)
a. Yourself
b. A friend or friends
c. An acquaintance, but not a close friend
d. A family member
e. An unsaved person or family
f. An individual member or members of the church family
g. All members of the church assembly—by name
h. Church dropouts or infrequent attenders
i. A Sunday school teacher
j. A Sunday school child
k. A Sunday school class
l. A youth group leader
m. The congregation—collectively
n. The church board
o. A board member
p. A church committee
q. Individual committee members
r. Individual church officers
s. The pastor
t. A missionary
u. President Reagan and/or the Congress
v. The world scene
w. Local government officials
x. Other
3. What was the purpose of your prayers?
a. Confession of sin
b. A concern for someone outside the body of Christ
c. A concern for someone in the church family
d. Pastoral support
e. A personal need
f. A desire to know Christ more completely
g. A desire to be used of God
h. A desire to know the deep things of God (things you have not experienced at his hand and know nothing about)
i. A family matter
j. Thankfulness—for whatever reason
k. A need in the church: (spiritual growth, greater faithfulness in attendance at worship services, a greater witness)
i. More meaningful and uplifting worship services
m. More meaningful and uplifting Bible study classes
n. More meaningful youth programs
o. Other
4. For help in answering the following questions, study what is commonly referred to as the Lord's Prayer in Matthew 5:9–13 and Luke 11:1–4.
a. Why should we pray? Make a list of reasons.
b. What should come first in our prayer?
c. What is our position in relationship to God in prayer?
d. What should be the ultimate goal of all of the prayers of all the saints?
e. What is our purpose here on earth as far as our heavenly Father is concerned?
f. If there is a proper order to prayer, when in our prayers should we tell the Father of our needs?
5. Take a night or two of family devotional time centered around these verses. Pray for enlightenment and insight into what God is saying in these portions of his Word.
6. Make a list of the things you feel are necessary in our approach to God, and in the order and the attitude of our prayer.
7. Is there a best time to pray?
8. How much time should be spent in prayer?
9. Do you feel you have as much "power in prayer" as you would like to have?
Have something to add about this? See something we missed? Share your feedback here.
Our digital archives are a work in progress. Let us know if corrections need to be made.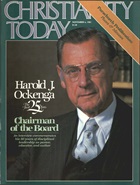 This article is from the November 6 1981 issue.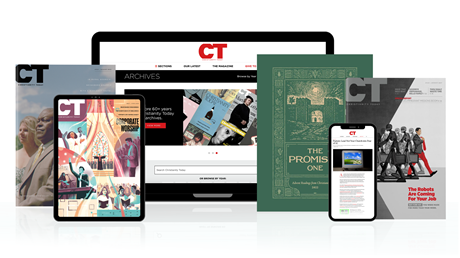 Subscribe to Christianity Today and get access to this article plus 65+ years of archives.
Home delivery of CT magazine
Complete access to articles on ChristianityToday.com
Over 120 years of magazine archives plus full access to all of CT's online archives
Subscribe Now
Who Am I?
Who Am I?