And why it was not more honorable to go out of business instead.
Getting stuck between a rock and a hard place may be difficult enough, but the complexities of coming between a rock and a hard place in the space age have left a Christian television company in an embarrassing position. It leases satellite time to a cable television group that will soon broadcast soft-core pornography for Playboy magazine.
The organization in this unusual position is the National Christian Network (NCN) of Cocoa, Florida. It happened, an NCN official declares, because of "circumstances that took place due to a $70 million satellite being lost in space."
Currently, six satellites are in earth orbit, beaming television signals for the nation's broadcast industry. Each satellite is equipped with up to 24 transponders, or satellite channels, with each transponder serving a broadcasting company.
Evangelicals were early into space, with PTL network and the Christian Broadcasting Network leasing transponders on the first television satellite, Satcom I. NCN president Ray Kassis said his company hoped to invade space on Satcom III, a descendant of the first "bird" (industry insiders' name for the satellites).
Kassis's network made its successful bid for a Satcom III transponder in 1978. The satellite, owned by RCA, was launched in December of the following year, but was "lost in space" in the process of being positioned. Whether the satellite exploded or simply slipped out of earth's orbit is unknown, but suddenly RCA was without a $70 million satellite, but still obligated to 11 networks expecting to use it.
The satellite's loss was hardly less threatening to Kassis, whose company had already invested in staff, buildings, and costly earth-based satellite receivers. NCN had signed up 200 cable systems nationwide, ready to broadcast Christian programming to an estimated 1.4 million homes. But RCA found another satellite, and struck a deal with American Telephone and Telegraph (AT&T). The phone company agreed to bring two old, nonoperating satellites back into service and lease them to RCA. This meant that NCN could not back out of its agreement with the giant company, and would have its channel. The catch was the position of the AT&T satellites, which were originally intended to bounce telephone conversations back to earth. Their placement in orbit thus differed from that of the television satellites at which almost all earth-bound cable TV stations point their antennas.
That meant the 200 systems signed up with NCN would have to purchase and place new antennas to receive its signal. Most declined and dropped their agreements. One-and-a-half years later, NCN has just one-fourth of the planned 200 subscriber systems. But even building to that point has been slow and wobbly.
NCN began broadcasting 24 hours daily, seven days a week, on June 1, 1980. Being paid solely by programmers (the network does not solicit funds from the viewing publid), Kassis's network sank into debt when most of them reneged.
But NCN could not renege on its commitment to RCA. Federal Communications Commission rules include a heavy penalty for any network that backs out of a contract for a satellite transponder.
Finally, if the Christian network canceled its satellite allocation, it would drop to the bottom of a list of some 140 customers clamoring to lease a transponder. That would mean it was not likely to get another transponder and return to the air before the year 2000, Kassis said.
Funds were not coming in, and RCA "threatened because of slow payment to cancel our arrangement," Kassis said. He went to RCA officials and outlined his problems. They suggested he broadcast his Christian fare 14 hours daily and sublease the transponder to another company for the remaining 10 hours daily.
Rainbow Programmers, based in New York City, immediately offered to sublease the NCN transponder, but Kassis at first refused because he wanted no association with Rainbow's R-rated films, or any other films for that matter. "I'm disappointed in Walt Disney movies," he said.
For three months he searched for alternative networks. Kassis said he negotiated with the Southern Baptist Convention, Oral Roberts's association, and other Christian groups, but none was interested in subleasing his transponder because of the satellite's abnormal positioning that made its messages unreceivable at most cable stations.
The NCN executive claims he even sought out inoffensive "secular" networks, such as a sports cable network, but was rebuffed. He was left, massive bills in hand, facing only one option: to sublease to Rainbow Programming or see the television ministry go under.
A development that occurred shortly after his subleasing of NCN's transponder to Rainbow has not pleased Kassis. The August 24 issue of Broadcasting magazine reported Rainbow's merger with Playboy Enterprises, Inc., the publisher of Playboy magazine.
Playboy's move entered it into a hot, new market for cable programmers: adult programming that includes not only pornographic movies, but "erotic cartoons," sex-oriented talk shows, and "adult drama series." Playboy hopes its network for broadcasting this fare will be on the air by 1982. Penthouse, a Playboy competitor, is planning a similar network.
Playboy Enterprises has promised the network will be "conceptually consistent with the magazine," featuring "all the style, elegance and taste that have become a trademark of Playboy magazine."
It is the revenue generated from such programming that is keeping NCN afloat, Kassis said. "It is not fair to turn it around into making us out to be promoting R-rated programs. There is no malicious, evil, money-influence type situation. We had to do what we had to do."
Even if that is the case, NCN's arrangement has displeased at least one customer. Bob Jones University, which was receiving NCN programs, has canceled its subscription.
Kassis admits lease money from Rainbow goes directly to NCN, not RCA, but denies his station is making a suspicious profit. He contrasts his carpetless office with the "purple limousines" conspicuous at other Christian television networks. And he says NCN will discontinue its association with Rainbow as soon as possible. The NCN president said he could not be specific as to when the contract will lapse, but admitted he hoped to drop Rainbow before 1985.
Kassis will answer the hard question: Might it have been more honorable for his "gospel ministry" to declare bankruptcy and cease programming than to open a channel for video skin peddling? "We have a responsibility as believers to pay bills and not to be the kind of national ministry enjoying a lousy practice of money handling. We wanted to show America's unsaved, unchurched public that not all Christian TV is in it for the money … that faith is not measured by how healthy, wealthy, or happy you are," he said.
Kassis goes one step further in his defense of NCN. "We have a problem in the cable industry in identifying the parameters of what programming should be condoned and what should not," he suggested. He sees NCN's dilemma as "an opportunity to look at and evaluate and bring to some sort of standard, cable television."
Laws need to be legislated and guidelines set. "That," said Kassis, "is what I'd like to see come out of all this."
Preus'S Successor Sees Biblical Issue Fading
Ralph A. Bohlmann, recently installed as the ninth president of the Lutheran Church-Missouri Synod (LCMS), has named unity, confessional adherence, and mission as three goals of his self-described "scarred" denomination as it enters the 1980s.
Bohlmann, 49, is a former president of the denomination's Concordia Seminary. He succeeds Jacob A. O. Preus as president of the LCMS. Preus led the church through a divisive controversy on the authority of the Bible—a controversy that resulted in the departure of 100,000 LCMS members. Commentators such as Harold Lindsell, author of The Bible in the Balance, credit Preus with upholding an orthodox view of Scripture in the LCMS.
Bohlmann believes the issue of biblical authority is no longer a "major, upfront problem," but he plans to keep it under constant scrutiny. He considers his style of leadership to be quieter and less flamboyant than that of Preus. If he encounters problems, Bohlmann said in an interview, he will try to "encourage a more quiet settlement than we have had in the past."
But the new president said his goals do not differ from his predecessor's. After the period of contention, Bohlmann plans to appeal for denominational solidarity.
Logos Publishing, High-Flier In The '70S, Files Bankruptcy
The 1970s were boom years for Christian publishers. The revival of interest in conservative Christianity, as well as the charismatic renewal, led the public to buy books on Christian subjects in quantities never before seen in the publishing industry.
The most successful of the charismatic Christian publishers was a former New York City jeweler, Dan Malachuk. The first book he published, under the name Logos, became a best seller—Run, Baby, Run, by Nicky Cruz, a street fighter turned Christian. His next one, Prison to Praise, by Merlin Carothers, produced phenomenal sales, as did its sequels.
For Logos, the heady days are over. Bowing to debts totaling $5.5 million, the Plain-field, New Jersey, company filed for protection from creditors under the federal bankruptcy code in mid-October. The action came after three creditors—collectively owed $200,000—threatened it with involuntary liquidation.
Logos reportedly owes its printers and suppliers about $500,000 altogether. Besides that, it has debts of about $5 million from individuals who lent it money. Collectively, there are about 800 creditors, according to Ted Meth, the company's lawyer.
The publishing failure came largely because of Dan Malachuk's venture into Christian journalism. In 1975, Logos started a national Christian newspaper with a highly credentialed editorial staff of some 135 correspondents worldwide, who were maintained at pay levels competitive with the larger secular papers. One of the National Courier's former staff members still refers to what was done at the Courier as "Christian journalism's finest hour."
The financial problems were horrendous from the start. Malachuk bought a vacant newspaper printing plant for $199,000 and he borrowed heavily for other aspects of the newspaper operation, saddling it with a debt that caused it to close in 1977. The paper was paying $200,000 a year in interest on loans, and sometimes losing $100,000 a month. Malachuk ordered a press run of a half million for the first issue, although there were not nearly that many copies sold. Paid circulation eventually rose to a respectable 110,000.
In the paper's final edition, the editors candidly admitted their failings but stood by their original vision. The staff was disappointed that only 25 percent of readers renewed their subscriptions. "The body of Christ was just not ready for a first-rate newspaper," concluded Jamie Buckingham, one of Logos's prominent authors and a Courier columnist.
The newspaper's editorial staff was built by Robert Slosser, recruited from the New York Times Washington bureau. Slosser attracted a diverse group of seasoned journalists, all of them committed Christians, including Presbyterians, Roman Catholics, and Methodists, and all committed to serious reporting of national and religious affairs.
The staff was taken aback in 1976 when Malachuk decided suddenly that the newspaper would cease reporting of secular news and cover only the charismatic community and other religious events. The reason apparently had to do with the fact that the parent organization, Logos International Fellowship, was officially organized as a church. That kind of an arrangement is not unknown among some Christian organizations, but most people on the Logos corporate and editorial staffs did not know they were actually church employees. (An application for a postal permit identified Malachuk as pastor and elder, as well as president of Logos, and it showed Slosser as an elder.)
As a church, Logos had joined the independent Assemblies of God. The Internal Revenue Service had become interested in activities of some of the member churches, and apparently there was some question as to whether, as a church, Logos should be publishing a newspaper that dealt so heavily with political affairs. Some staff members became disgruntled when they learned of the church connection.
Insiders say some of Logos's problems were due to mismanagement. They feel that publisher Dan Malachuk got into something he did not sufficiently understand when he jumped into a nationally distributed newspaper.
Malachuk had little publishing background before he went into the business. In a 1974 interview with Your Church magazine, he said that with Logos Journal, "we started with the first magazine I ever did, cold." He added that when a printer's representative asked him about the design of Logos's first book, Malachuk pulled another book off a shelf and said, "You see this book. I want you to make my book look just like this."
Malachuk, however, is admired for his boldness and sincerity. "Dan has always done exactly what he believed God was calling him to do," said friend and Logos board member Jimmy Rainwater, "And always he has done it with great energy."
Though the Courier ceased publication in 1977, the book publishing arm and Logos Journal continued operation until this year. The Journal subscription list has been picked up by Charisma magazine; no money will be involved in the transaction, which will add 14,761 subscribers to Charisma.
The inventory of Logos books has been handed over to Bridge Publishing, a British and Canadian firm, for which Malachuk will serve as a consultant.
Logos International's board of trustees has appointed a committee to meet with debtors and look after the problem of their interests. Malachuk went off the board a year ago. "I don't know what will be done about the debts," he stated. "That's up to the trustees. I only work here."
RODNEY CLAPP and J. ALAN YOUNGREN
Have something to add about this? See something we missed? Share your feedback here.
Our digital archives are a work in progress. Let us know if corrections need to be made.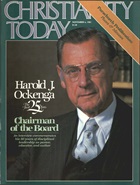 This article is from the November 6 1981 issue.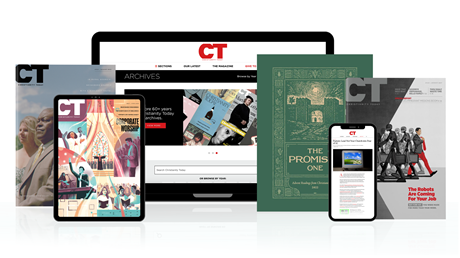 Subscribe to Christianity Today and get access to this article plus 65+ years of archives.
Home delivery of CT magazine
Complete access to articles on ChristianityToday.com
Over 120 years of magazine archives plus full access to all of CT's online archives
Subscribe Now
Why a Christian TV Network Will Sell Air Time to Playboy
Why a Christian TV Network Will Sell Air Time to Playboy