Less than half of the United Church of Canada members believe strongly in God.
An ambitious survey of Canadians on the subject of their religious attitudes reveals an astonishing decline of the Christian faith in Canada, particularly among members of the country's largest Protestant denomination, the United Church of Canada. Less than half of its members profess an unequivocal belief in God.
"Organized religion in Canada is experiencing a dramatic drop-off," sociologist Reginald Bibby says. "Churches are losing many of their once-active members and adherents, while failing to replenish such loses.…" He adds that his survey shows little likelihood that the trend will change.
Bibby, head of the sociology department at Alberta's University of Lethbridge, bases his analysis on an 11-page, 303-item questionnaire answered by nearly 2,000 people across the nation. The project was supported by the United Church of Canada, the Canadian Broadcasting Corporation, the Canadian government, and the University of Lethbridge.
The randomly selected respondents reflect the nation's religious spectrum, but because the responses were broken down by religious affiliations, Canadians have a revealing first-ever national religious profile. (The affiliations analyzed are Anglican, United, Roman Catholic, conservative, other Protestant, and none.)
Regarding the existence of God, the divinity of Jesus, and life after death, United and Anglican church members consistently scored below the national average. "It seems noteworthy," Bibby observes, "that only about 40 percent of actual United church members claim unequivocal belief in God and the divinity of Jesus." By contrast, he found, conservative Protestants and Roman Catholics are far more likely to believe.
The United Church of Canada was formed in 1925 through union of three denominations—Methodist, Congregational, and Presbyterian (although one-third of the Presbyterians rejected the merger and maintained a continuing Presbyterian church). In the last census, 19 percent of Canadians indicated a relationship to the United church, giving it the highest following behind the Roman Catholic church.
Concerning the biblical knowledge of the respondents, the sociologist gives this withering appraisal: "… with the possible exception of conservative church members, Canadians—church members and nonmembers alike—have a remarkable level of ignorance of even the basic content features of Judaic-Christianity."
The survey of religious practices shows a sharp decline in church attendance since 1956. In that year, 61 percent of Canadians said they had attended church during the previous week. By 1978, that percentage had declined to 35. United and Anglican church attendance in 1978, however, was well below the national average—28 percent for United and 24 percent for Anglican. In that same year, 45 percent of Catholics and 39 percent of conservative Protestants reported church attendance during the previous week.
The decline in Christian commitment was also reflected in membership statistics for 1966 to 1977. The United church registered a sharp drop, from a membership high of 1,062,006 in 1966 to 930,226 in 1977, and its Sunday school enrollment shrank from 570,000 to 242,000. Bibby points out that all Canadian churches declined in that period.
His analysis of the data conveys a sobering message to Canada's largest Protestant denomination: "… the United church finds itself in a position where its people appear to have a low level of commitment to traditional Christianity. Basic beliefs pertaining to God, the divinity of Jesus, and life after death tend to be held with ambivalence; regular church attendance and private prayer are practiced by only a small proportion, while regular private Bible reading is virtually nonexistent. Relatively few are convinced that they have ever experienced God, and a majority do not demonstrate a knowledge of basic Judaic-Christian content. Taken together, the result is that only one in seven gives evidence of being committed to traditional Christianity." Bibby wonders if "the United Church of Canada has to a great extent become fused with a highly secularized culture." He said the United church should determine if the message it delivers is "translated Christianity or industrial world-view-induced humanism."
If the church opts for the secular humanist emphasis, he maintains, it "may well engage in self-liquidation, through finishing a distant second to superior secular competitors."
Bibby points out that the problems are more serious than imagined because of a "belief lag effect." He says, "Many people have been rejecting the churches, yet retaining ideas which date back to childhood participation. Without similar exposure, however, it is very doubtful that their children, for example, will manifest such beliefs."
The failure of all churches at this point, he contends, could have dire effects for them. "Without the sustaining influence of organized religion, commitment to the Judaic-Christian tradition is destined to diminish. And organized religion in Canada—mainline or conservative—is in trouble at this stage in Canadian history."
In proposing possible strategies for churches, he calls on them to "assess whether or not what they are doing represents anything in the way of a unique contribution to the lives of Canadians." He points out that churches should be specializing in addressing "the ultimate questions" posed by man.
"In order to flourish in a functionally specialized society, religion must perform a function which gives it something of a unique place," the sociologist maintains. "It must be saying and doing something different—and appreciably better—than its secular competitors. Only then, we have argued, will people find religion worth their attention and resources, worthy of transmitting to their children and others, and significant among other socializing agents which mold their minds and their actions." Failure to do that, he warns, could cause people to turn their eyes elsewhere if religion has nothing particularly special to say.
The report is not without a ray of hope. Bibby points out that although religion has become peripheral in Canadian society, the new religions and cults have had a small appeal. "To the extent that Canadians continue to be religious," he says, "traditional Christianity appears to have a significant lead over its religious competitors."
According to church spokesmen, the report and analysis have been passed on to denominational department heads and other leaders across the nation. It is probably too early to predict whether the sobering analysis will provoke deep heart searching or acrimonious debate in the United church, which has been cited as a model for church union movements elsewhere.
Although the United church helped subsidize the survey, denominational spokesmen said they contemplate no official response or major action.
Lois Wilson, the church's moderator, stated that the survey was initiated before she became moderator, and that she was unaware of any specific contemplated response or action.
Albion Wright, secretary to the church's general counsel, pointed out that the church had not commissioned the report and that there never had been any intention of making it the basis for policy or strategy. He added that it was available for the consideration of those departments that found it useful.
A Look At The Local Church Of The Future
Earlier church services, less denominational loyalty, and changing adult education are some important trends Lyle E. Schaller observes in the church. Schaller, parish consultant for Yokefellow Institute of Richmond, Indiana, became the guru of Christian change agentry with books like The Change Agent and Activating the Passive Church. Writing in the January Presbyterian Survey, Schaller lists seven significant movements that congregations should be aware of to keep up with the times.
1. The most significant, Schaller believes, is the congregational use of local cable television. "It now appears the big audiences for religious telecasting will be via the local cable franchise …," he says, "rather than over the network stations."
2. The most controversial trend, on the other hand, is the proliferation of Christian day schools. These schools often open amid accusations of racism, but Schaller thinks their existence is a foregone conclusion. "The real issue is, who will offer this specialized ministry?" he writes, wondering if "mainline" Protestant denominations will move into the field.
3. The erosion of denominational loyalty is another trend. In the average Protestant church, Schaller says, only 8 of 20 new adult members come from a sister church or same denomination. "Less emphasis is being given to denominational labels and more is devoted to the personality, program, and distinctive role of the particular congregation," Schaller writes.
4. New church members are also picking churches for different reasons than they used to, Schaller believes. During the 1950s and 1960s parents chose churches that had good programs for their children. Now young adults shop for a church with a strong ministry to their own age group, which means "the church with a strong evangelistic thrust must strengthen its adult ministries."
5. Bible study is moving out of Sunday schools and into weekday slots, Schaller notes. Statistics on Sunday school attendance have looked dismal, but the Bible is receiving more attention at men's breakfasts, women's home studies, and "unofficial" groups for high school and college students.
6. Worship services are starting earlier on Sunday mornings, Schaller says. Factors include fewer hours spent sleeping on the average, a desire to free more of the day up for family activities after church—and the National Football League. According to Schaller, the NFL has been "an obvious factor in increasing church attendance at earlier services during the autumn."
7. The final trend is toward an adult educational curriculum that recognizes "several distinctively different stages of an adult's faith development." This means classes may cease being divided by age, gender, marital status, and the like, and focus on the individual's level of spiritual development.
World Scene
Evangelicals were ready for the advent of competitive broadcasting in Norway, where test broadcasts began with the new year. First of the new local radio stations on the air was the Gilekollen Media Center (GMC) in Kristiansand. The GMC is owned by the Norwegian Lutheran Mission, an evangelical voluntary organization within the (Lutheran) Church of Norway. It is beginning with one hour of programming daily. Six of the first 18 successful applications were submitted by free church denominations and other Christian organizations. Nearly 200 groups have applied.
There were 130 believers from the unregistered Baptist churches being held in Soviet prisons and labor camps at the beginning of 1982. That count is reported by exiled leader Georgi P. Vins of the Council of Evangelical Baptist Churches.
Evangelicals have appeared on television in Yugoslavia for the first time in the history of the socialist nation. In December, Peter Kezmic, director of the Biblical Theological Institute in Zagreb, represented evangelicals alongside Catholic, Orthodox, Jewish, and Muslim spokesmen. Last month he was interviewed separately. The unprecedented exposure evoked many calls and letters and an interview for a secular magazine.
The Nigerian Bible Society plans to set up its own printing plant at Enugu. This is a departure for black Africa, which has traditionally depended on imported Bibles subsidized through the world service budget of the United Bible Societies. Whole Bibles will continue to be supplied from abroad, but the Nigerian Society is producing its own new-reader Scriptures and Scripture portions.
A congregation of Nigerian Methodists took matters into its own hands recently. The members of Wesley Cathedral, near Lagos, listened as their minister preached a sermon on the Sunday following Christmas. Then, as he retired to the narthex, they mobbed him, snatching off his crown and other regalia and leaving his robe in tatters. They were protesting the move from simple clerical garb to ostentatious attire that accompanied independence for the Wesleyan Methodist Church. The hierarchy switched an ordination scheduled to be held at the cathedral to another location.
Have something to add about this? See something we missed? Share your feedback here.
Our digital archives are a work in progress. Let us know if corrections need to be made.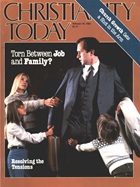 This article is from the February 19 1982 issue.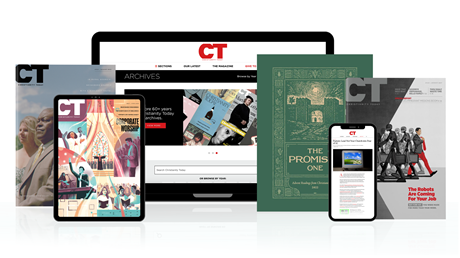 Subscribe to Christianity Today and get access to this article plus 65+ years of archives.
Home delivery of CT magazine
Complete access to articles on ChristianityToday.com
Over 120 years of magazine archives plus full access to all of CT's online archives
Subscribe Now
The Incredible State of Canada's Largest Protestant Denomination
The Incredible State of Canada's Largest Protestant Denomination