It was on a shopping trip to San Francisco last January with his wife and daughter that Tom Younger suddenly fell ill. He was so sick that the women had to drive home with him in the back seat. At first it was thought that he had viral pneumonia, so Younger soon started playing hard at racquetball again. But his doctor changed his mind about the diagnosis, and he blanched when he heard about the racquetball. It hadn't been pneumonia. It had been a mild heart attack.
Younger thought that perhaps it was time for him to step out of his job as president of Western Baptist College in Salem, Oregon. The school is typical of many small Christian colleges in the 1980s. Its student population, now about 300, is dwindling, it has no endowment, and occasionally it can't meet the payroll for faculty and staff. The school is affiliated with the General Association of Regular Baptist Churches, and money matters have been a constant drain on the time and the energy of its president.
In the nine years Younger held that job, the cost of educating students rose awesomely. In 1973, the year he arrived, it was $2,376 per student. By 1980 it was $5,752, and by 1981, $7,190. Because Western has no endowment, 92 percent of the operating budget comes from student tuition, and the student body has dropped by about a hundred in the last decade. The per-student cost has tripled in that decade because there are fewer and fewer students to bear the load.
Younger spent his entire last 12 months as president wrestling with presenting his board a balanced budget for the next 12 months. He didn't make it. In a total budget of $2 million, there was still a gaping hole of $90,000.
That is why college presidents have to raise outside money, and it is a task distasteful to many men cut from academic cloth. Younger, however, liked it and was good at it. In the last three years donations rose from $433,000 to $484,000 to $569,000.
Younger himself is not a scholar. He is 54, and had finished his bachelor's degree at Fort Wayne Bible College only two years before he was named president of Western. Despite his success in fund raising, the pressure to bring in increasingly greater amounts continued. Last June Younger resigned and returned to the pastorate, from whence he came.
The stress of bringing in money for his college kept Younger on the road about half the time. He believes earnestly that he was able to impart at least as much in spiritual witness and friendship to prospective donors as they were able to give him financially. He is not in the least apologetic about the business of raising cash—perhaps an unseemly occupation for a college president.
Western Baptist College has been in business since 1935. Never has it had an endowment—that is, a pool of investment money that earns interest, which is spent to help keep costs down. Younger thinks the school might have been able to develop an endowment if previous administrators had done more straight talking with people about the true expenses of educating students.
Younger is convinced of the value of a Christian college because of the philosophy that is at its heart, but also because of the role model that a Christian professor can be to a student. "Long after they've forgotten exams and the texts they've studied, the influence of a professor in students' lives can have a lasting impact. I know it was true in my life."
It takes special dedication to be a professor at a small Christian college where the average salary is $15,000. "I would say, generally speaking, men and women who are in Christian colleges have a commitment to the Lord that is noble," said Younger. "They make greater sacrifices than many pastors."
Despite the headaches facing Western Baptist College, Younger believes it will survive. He does not wish to leave an impression of despair, and notes that his reason for resigning was twofold. One was the strain of the job, another was the call to return to the pastorate. Leaving was already on Younger's mind before the heart attack. The board has appointed a search committee to find a replacement, and it is conducting its business with such dispatch and professionalism that Younger wonders if he'd be found qualified to replace himself.
Given the tasks facing the president of the small Christian college in the 1980s, it seems that more and more people like Younger, who are good at fund raising, will be needed for those jobs.
Have something to add about this? See something we missed? Share your feedback here.
Our digital archives are a work in progress. Let us know if corrections need to be made.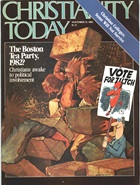 This article is from the November 12 1982 issue.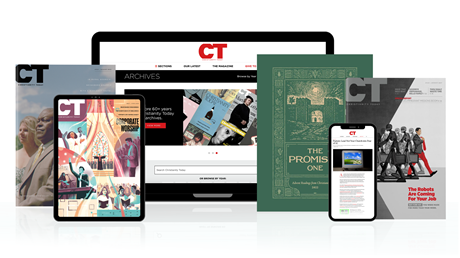 Subscribe to Christianity Today and get access to this article plus 65+ years of archives.
Home delivery of CT magazine
Complete access to articles on ChristianityToday.com
Over 120 years of magazine archives plus full access to all of CT's online archives
Subscribe Now
The College President: Educator or Fund Raiser?
The College President: Educator or Fund Raiser?