A Gallup poll finds support for a promilitary stance tempered by latent support for a verified freeze.
Most evangelicals approve of President Ronald Reagan's promilitary policies on nuclear arms, yet they would support a nuclear freeze if the conditions were right. These somewhat contradictory results appear in a new Gallup poll commissioned by the National Association of Evangelicals (NAE).
Overall, evangelicals gave answers similar to those of the general public, with one notable exception: on several key questions, between one-fourth and one-third of the evangelicals registered "no opinion." This is about 10 percentage points higher than the public at large.
Spokesmen at NAE'S Office of Public Affairs in Washington say this confirms their suspicion that evangelicals comprise the "great undecided group" on this issue. It is because of this, they believe, that Reagan agreed to address their annual meeting last March in Orlando, and fervently appealed for evangelical support, NAE, with 3.5 million members, has taken no stand on the issue. The poll was commissioned, according to Washington office director Robert P. Dugan, Jr., when NAE officials realized there was no empirical data about how evangelicals perceive the issue.
When asked if they approve or disapprove of "the way President Reagan is dealing with the nuclear arms situation," 41 percent of evangelicals and 43 percent of the general public said they approve. Those who disapprove numbered 26 percent of evangelicals and 34 percent of the public, and "no opinion" was given by 33 percent of evangelicals and 23 percent of the public at large.
Among evangelicals, 60 percent would favor "an agreement between the United States and the Soviet Union for an immediate, verifiable freeze on the testing, production, and deployment of nuclear weapons," while 18 percent oppose it and 22 percent have no opinion. Nonevangelicals strongly supported the freeze, with 75 percent favoring it, 16 percent opposing it, and 9 percent having no opinion.
When the "no opinion" option is excluded, evangelical support for the freeze jumps to 77 percent. However, follow-up questions show that the apparent evangelical support for a freeze may be simply an expression of what people would like to see happen under ideal circumstances. An overwhelming 76 percent of evangelicals and a similar percentage of the general public do not believe the Soviets would agree to on-site inspection of their nuclear weapons—an essential prerequisite for a verifiable freeze. Only 15 percent of evangelicals and 22 percent of the general public would favor a unilateral freeze.
These results were gleaned from in-person interviews with 1,540 adults in 300 American communities in mid-May. Of all the people interviewed, 17 percent classified themselves as evangelicals by affirming that they are born again, believe the Bible is God's inspired Word, and have urged others to believe in Jesus Christ as Savior. The number of evangelicals in the scientific sample projects to 28 million adults nationwide.
The high percentage answering with "no opinion" may suggest a reason other than being genuinely undecided: evangelicals are poorly informed about the issue. Jim Bell, a consultant to the Gallup organization who analyzed these results for NAE, said "evangelicals tend to be less well informed about political matters than the general public because they are less well educated and live in rural rather than urban settings."
A demographic profile of the evangelicals polled shows 19 percent have a college education, compared with 30 percent of the public. Half of the evangelicals live in the largely rural South. However, nonwhites and women—two groups generally portrayed as opposing the President—are more prevalent among evangelicals than in the population as a whole. Women comprise just over half of the American public and 62 percent of evangelicals. Similarly, 26 percent of evangelicals are nonwhite, compared with 14 percent of the general public.
Bell explains the paradoxical support for both Reagan and a freeze by pointing out that the freeze question tends to be regarded hypothetically. "What evangelicals are saying is, if the Soviets agree to a freeze and we can have on-site inspection, that would be wonderful; but realistically it can't be expected."
More revealing, according to Bell, is a question that gives some insight into underlying attitudes about war and peace. Most people who strongly advocate a nuclear freeze believe the continuing arms build-up on both sides heightens the risk of war. Just 19 percent of the evangelicals agreed with this outlook, while 31 percent of the rest of the sample agreed. More than half the evangelicals said they believe U.S. nuclear inferiority would pose a bigger risk of war. This implies solid support for Reagan's commitment to "peace through strength," including a continued arms build-up.
Because there was no overwhelming consensus, however, Bell believes more evangelicals are developing an awareness of the issue and its complexities, after a long history of simply supporting the status quo.
At NAE'S annual meeting, a rethinking of the issue was evident in the attentiveness convention-goers paid to a point-and counterpoint discussion of nuclear strategy given by theologians Ronald Sider and Harold O. J. Brown. NAE also was a convener of the recent Pasadena, California, meeting on Peacemaking in the Nuclear Age, at which 1,400 evangelicals gathered to exchange views.
At this point, Dugan said, "barring an unforeseen shift in evangelical thinking, the mixed results of the poll surely suggest that evangelical leaders are not likely to affirm a specific position on the matter of nuclear freeze, as did the NCC and the Catholic bishops."
Court Decision Seen As Aid To Reagan'S Tuition Tax Credit Plan
A U.S. Supreme Court decision last June upholding a Minnesota law granting tax deductions to parents of parochial school students is expected to increase the chances for congressional approval of a similar bill supported by President Reagan.
However, Reagan's proposal, which has been approved by the Senate Finance Committee, differs significantly from the Minnesota law. That state's law allows tax deductions for parents of children both in public and in private schools. The President's plan would create a tuition tax credit only for parents of children who attend private schools, many of them church related.
The 5-to-4 Supreme Court decision was praised by supporters of public aid to parochial schools. "At the very least, this decision should be a message to Congress that such tax relief measures that help parents educate their children are not de facto unconstitutional," said Msgr. Daniel F. Hoye, general secretary of the U.S. Catholic Conference.
Opponents were concerned that the court was setting a precedent for state support of religion. James M. Dunn, executive director of the Baptist Joint Committee on Public Affairs, called the decision an "aberration" in the court's "long-standing effort to hold the line of church-state separation.… [The decision] clearly favors students in private and parochial schools."
The First Amendment to the U.S. Constitution states that "Congress shall make no law respecting an establishment of religion." But Supreme Court Justice William Rehnquist, writing for the majority, said the Minnesota law does not violate the "no establishment" clause. Reasons cited in the majority opinion include the following: Private schools take an educational burden from public schools, thus benefiting all taxpayers; the financial aid goes directly to parents rather than to private schools; and the tax deduction is available to parents of children in public schools as well as to parents of children who attend private schools.
The court acknowledged that most of the tax benefits apply to parents whose children attend private, primarily sectarian, schools.
Have something to add about this? See something we missed? Share your feedback here.
Our digital archives are a work in progress. Let us know if corrections need to be made.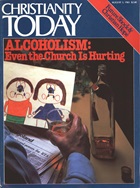 This article is from the August 5 1983 issue.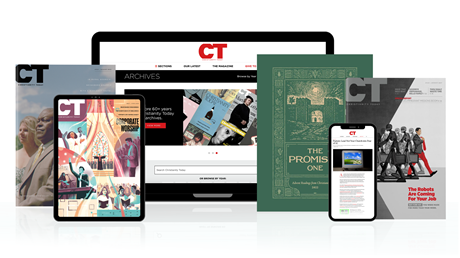 Annual & Monthly subscriptions available.
Print & Digital Issues of CT magazine
Complete access to every article on ChristianityToday.com
Unlimited access to 65+ years of CT's online archives
Member-only special issues
Subscribe
Evangelicals Are of Two Minds on Nuclear Weapons Issues
Evangelicals Are of Two Minds on Nuclear Weapons Issues