His son, who left Scientology and is now a Christian, wants to find out.
Where is Church of Scientology founder L. Ron Hubbard? Many would like an answer to that question, especially Ronald E. DeWolf, Hubbard's son. DeWolf, who believes his father is either dead or totally disabled mentally, is seeking to have him declared legally missing so that his assets, estimated to be from $100 million to $1 billion, can be frozen. DeWolf, who says he has become a Christian, has petitioned a California court to appoint him receiver of those assets.
The March 1980 disappearance of the 71-year-old Hubbard came in the wake of the 1979 and 1981 convictions of 11 church officials for conspiracy, obstruction of justice, perjury, and theft of government property. This climaxed a prolonged cloak-and-dagger campaign of criminal activities by the church against a long hate-list of supposed enemies. Last month, Hubbard's third wife was sentenced to four years in prison for her role in these operations.
DeWolf, who changed his name from L. Ron Hubbard, Jr., in 1972, maintains that a shakeup in Scientology's leadership about a year ago—in which 150 staff members left the cult—brought to the front a cadre of "young Turks." DeWolf contends the new leadership is pirating away millions of dollars in church funds and that if his father were alive and in his right mind, he would never permit such "wholesale thefts." DeWolf has also speculated that his father might be held incommunicado by the new guard.
Not everyone agrees with DeWolfs speculation. Paulette Cooper, whose 1971 book, The Scandal of Scientology, led to vicious harassment and withdrawal of the volume from circulation, believes Hubbard is alive. She claims to have seen recent letters bearing the trademarks of his style and signature. But Boston attorney Michael Flynn, DeWolfs lawyer, disagrees. Although he possesses a recently autographed copy of one of Hubbard's books, he says that one of his clients has revealed that she forged the signature while serving on Hubbard's personal staff. Thus, he argues that this weakens the credibility of the church's recent trump card—a dated (November 17, 1982), autographed copy of Hubbard's latest book, Battlefield Earth. The church's public affairs director, Kathy Heard, maintains that the book was written in the months immediately prior to its publication date, which was late last summer.
Heard was asked why the church doesn't simply produce Hubbard, to prove he is alive and well and end the controversy. She replied, "Mr. Hubbard isn't a commodity for us to produce at will. He's a very private individual and prefers seclusion." She added, laughing, "Besides, why should he show up and ruin all this good publicity?" (Despite negative reviews, the book, which sells for $24, is said to be doing well.)
A court will hear evidence in the case on April 18 in Riverside, California. Attorney Flynn is encouraged by the fact that on January 18 of this year, for the first time in the long history of the church of Scientology's wrangling with the law, Hubbard defaulted by failing to appear in court.
DeWolf was born to Hubbard's first wife and is the oldest of Hubbard's seven children. He helped his father establish the Church of Scientology in 1952. The church began as a vehicle for applying principles contained in Hubbard's 1950 book Dianetics. Scientology teaches that humans willed themselves into existence trillions of years ago and then proceeded to will the material universe into existence. Doing thus, they became trapped in physical bodies and must be "untrapped" in order to return to the original godlike state. This requires the services of Scientology "ministers," (CT, Sept. 17, 1982, p. 32) who reportedly charge $300 an hour. The church's religious services consist of lectures on Hubbard's theories.
Although Hubbard has boasted that his teachings evolved through 30 years of research, his son avers that some were "written off the top of his head" while under the influence of drugs, while others were plagiarized from Aleister Crowley's disputations on black magic and Satanism. According to DeWolf, not only was Hubbard addicted to cocaine, mescaline, and peyote, but he had a long history of venereal disease, sexual perversion, and mental illness. DeWolf also says his father was deeply involved in bizarre occult practices.
DeWolf left the cult in 1959. He says that in the decade prior to his defection, his father became "further and further removed from reality," suffering from severe occurences of paranoia and delusion, continued physical deterioration from chronic diseases including arthritis, duodenal ulcers, chronic pneumonia, and skeletal weakness." DeWolf says that in the 1950s, Hubbard plotted to take over the world and developed a strategy to penetrate every major governmental agency in the world to obtain sufficient intelligence data to accomplish that goal. His delusions further led him to believe that he was the Beast of Revelation and that he had the power to control all of mankind, according to DeWolf.
DeWolf defected in 1959 out of concern for his family. He claimed also that the cult "didn't work." It employed black magic, crime, and fraud. For several years, he experienced withdrawal trauma. Four years ago, he moved with his family to Carson City, Nevada, where he is employed as manager of an apartment complex. Today, DeWolf is eager to lecture before church, school, and civic groups concerning the evils of cults. But he opposes "deprogramming," believing that religious reorientation should be personal and voluntary.
"In the process of trying to unravel Scientology out of my head," DeWolf said, "I read the Bible, and in the course of time became a Christian." Although he leans toward the Episcopal church, DeWolf shies away from church organizations and depends on Scripture reading, prayer, and the Holy Spirit for spiritual nourishment and growth. He says also that he benefits from small-group Bible studies.
North American Scene
At least 10 United Methodist congregations in Colorado and Wyoming are protesting the ordination of homosexuals by withholding some funds to their annual conferences. These churches are voicing their disapproval of United Methodist Bishop Melvin E. Wheatley, Jr.'s appointment of an avowed homosexual to a congregation. Last year, a church court unanimously decided not to bring heresy charges against the Denver bishop.
Zale Corporation of Dallas has been named Pornographer of the Month for January by the National Federation for Decency. The "honor" is given monthly by the NFD to a company that regularly advertises in pornographic magazines. According to the NFD, more than 25 major advertisers have said they no longer plan to advertise in such magazines.
A suit against the Unification church and its leader, Sun Myung Moon, was summarily dismissed January 10 by a Massachusetts federal court. The plaintiff in the suit claimed breach of contract and brainwashing. According to a press release from the Unification church, the decision "clearly establishes that such claims are entirely frivolous and that the freedom of religious belief and teaching of basic tenets of faith must be allowed to continue in America unhampered."
Holy Communion made history on Sunday, January 16, during a joint Lutheran-Episcopal service at the National Cathedral in Washington, D.C. The service was led by the presiding bishop of the Episcopal church and by leaders of three Lutheran denominations, following plans approved by the churches last fall. The presence of four bishops at the altar symbolized the achievement of enough doctrinal agreement to allow such a ceremony.
Evangelist James Robison and Fort Worth, Texas, millionaire industrialist Cullen Davis smashed more than $1 million worth of art objects in October because, they say, the objects represented false gods. Davis had donated the rare jade, ivory, and gold pieces to Robison's ministry. The plan was to sell the pieces at a Dallas auction, but while on his way to see them, Robison became convinced, he says, "the Lord didn't want me to receive them." Robison and Davis, who became a Christian through Robison's ministry, proceeded to smash the objects in a parking lot outside Davis's mansion.
Leaders of 23 major communions belonging to the National Council of Churches and theNCC's secretary general have protested an article published in the January issue of Reader's Digest. The church leaders have written to the monthly publication's editor-in-chief, claiming that the article is filled with distortions and misrepresentations about the council. They say the contention of the article that the NCC supports Marxist-Leninist movements in the Third World is untrue and have requested a more objective story about the NCC.
Ministers who buy their own houses will no longer be permitted the double benefit of a tax-exempt housing allowance plus tax deductions for mortgage interest and property taxes. A new Internal Revenue Service ruling, set to take effect June 30, disallows ministers a federal income tax deduction for any portion of mortgage interest and real estate taxes for which they have received a tax-exempt housing allowance. When the housing expenses are greater than the housing allowance, a portion of the interest and taxes will remain deductible.
The American Psychiatric Association has urged that some form of insanity defense be retained in criminal trials. But in its first comprehensive statement on the issue, the association also called for a "tightening up" of standards and procedures to protect the public against premature release of potentially dangerous individuals. The 27,000-member association cautioned the public and the courts not to expect too much of psychiatrists, stating that judgments concerning such things as the defendant's knowing the difference between right and wrong involve moral, philosophical, and social judgments that are best left to juries and judges. The insanity defense was used successfully by the lawyers for John Hinckley, Jr., who shot President Reagan.
Private and parochial school pupils can expect increased aid under a new federal block-grant program to the states for elementary and secondary schools. Meanwhile the inconclusive debate over tuition tax credits drags into another session of Congress. New rules for allocation of the money mean that federal funds to some public school districts will decline, heating the debate over proposals for tax credits to parents of children attending private schools.
Nearly 100 officials of the Seventh-day Adventist Church will be disciplined by the denomination. The officials are in trouble because of their involvement with church loans to Donald J. Davenport, a surgeon, investor, and post office builder who filed for bankruptcy in Los Angeles in July of 1981. Davenport owes the Adventist church $18 million in loans and $3 million in accrued interest.
The Constitution's ban on the government establishing religion applies to the federal government, but not to the states, according to a U.S. district judge in Alabama. In the highly unusual ruling, Judge Brevard Hand issued the statement in upholding Alabama's school-prayer law, which was passed last July. Hand asserted that the establishment of religion was a power reserved to the states. He also criticized judges who have ruled against public school prayers, stating that the office of judge "gives us no power to fix the moral direction that this nation will take." His decision is certain to be contested.
Have something to add about this? See something we missed? Share your feedback here.
Our digital archives are a work in progress. Let us know if corrections need to be made.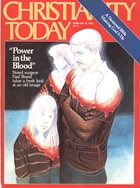 This article is from the February 18 1983 issue.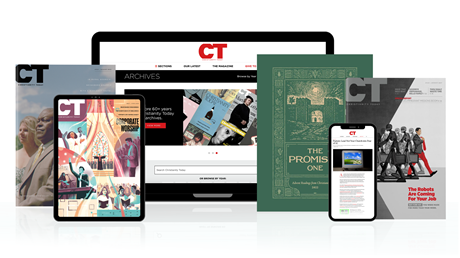 Annual & Monthly subscriptions available.
Print & Digital Issues of CT magazine
Complete access to every article on ChristianityToday.com
Unlimited access to 65+ years of CT's online archives
Member-only special issues
Subscribe
Is L. Ron Hubbard Dead?
Is L. Ron Hubbard Dead?