A seminary president has declared 'holy war' on denominational conservatives.
The "moderate" faction in America's largest non-Catholic denomination is down, but not out. Conservative candidates have won the presidential election in the Southern Baptist Convention (SBC) in each of the last six years. But moderates are gearing up for a showdown at the denomination's annual meeting next summer in Dallas.
In a recent convocation address, Roy L. Honeycutt, president of Southern Baptist Theological Seminary, declared "holy war" on SBC conservatives. He called them "unholy forces" who are "seeking to hijack" the 14-million-member denomination. Honeycutt directed his challenge at biblical inerrantists who set out in 1979 to turn the SBC back from what they saw as a drift toward liberalism.
The catalyst for Honeycutt's fall offensive was the election last June of television preacher Charles Stanley as SBC president. Stanley is pastor of First Baptist Church in Atlanta, Georgia. His victory marked the sixth straight year a conservative candidate has captured the presidency.
Honeycutt said in an interview that he did not intend to be "militaristic but ethical," and that he was "not fighting anybody's theological views." He said several Southern Baptist principles have been endangered by the success of his opponents, including the priesthood of the believer, pluralism in worship and witness, leadership of the Holy Spirit in decision making, separation of church and state, and cooperative world missions.
Organizations of SBC moderates are reportedly active in Texas, Virginia, Missouri, North Carolina, South Carolina, and Georgia. The Georgia group includes two statewide coordinators, eight regional coordinators, and eight state consultants. The groups are trying to enlist more lay attendance at annual SBC conventions.
Groups of moderates also are forming at Southeastern Baptist Theological Seminary and at Southern Baptist Theological Seminary, the SBC schools that inerrantists view as the most liberal. Homiletics professor Kenneth Chafin urged students at a Southern seminary chapel service to "start saving your nickels and dimes. Get on as a messenger [delegate] from some church. Get to [the] Dallas [convention] and get those … ballots in your hands and vote." Leaders from both factions predict an attendance of 25,000 to 30,000—nearly twice the usual number—for the Dallas showdown.
Biblical inerrantists such as Paige Patterson, president of the Criswell Center for Biblical Studies, say belief in the inerrancy of Scripture is foundational to healthy SBC institutions. Patterson said SBC moderates are in a no-win situation. "If they defeat us in Dallas, how will the thousands of Southern Baptists who respect Dr. Stanley and others view the leadership who led such a charge? If they lose, they will have laid it all on the line and will have trouble engendering enthusiasm for their agencies."
Texas Appeals Court Judge Paul Pressler, credited with engineering the strategy that enabled conservatives to become dominant, said he is "concerned but not overly worried" about the moderates' new offensive. "This is God's battle, not ours," he said.
Without naming them, Honeycutt targeted Pressler and Patterson during his declaration of "holy war." He spoke of "unscrupulous and unethical acts by politicians" heading a Southern Baptist "independent fundamentalist party." Leaders of the group, he charged, had enlisted students to tape lectures and speeches by seminary personnel "for the Dallas war room with its reported information banks. I understand there may be files on as many as 400 of us there."
Patterson termed Honeycutt's speech "a demonstration of denominational fascism which is determined to brook no criticism and … to squelch and suppress it." He said the alleged war room at his school is "nothing more than historical archives." He acknowledged meeting with some Southern seminary students—at their request—at last summer's SBC convention in an "open hotel dining room."
In his convocation speech, Honeycutt also charged—without naming him—that Pressler had frequently telephoned Honeycutt's student airport driver to obtain information.
In an interview, Pressler said he had "absolutely no idea what he [Honeycutt] is talking about." However, he admitted having talked to J. Stafford Durham, the student in question. "Our institutions should not be liberal base camps for a holy war," Pressler said, "but should be open to all Southern Baptists."
Besides Honeycutt, two other SBC seminary presidents and the president of Baylor University have taken hard public stands against the conservative bloc. Baylor president Herbert Reynolds called the inerrantists "a priestly and self-anointed group" out to make "clones" by controlling "the educational system of Baptists and our publishing houses." Southwestern Baptist Theological Seminary's Russell Dilday, Jr., warned at last summer's SBC convention of "a powerful machine, computerized, national in scope, and aimed at control of the democratic processes of this convention." Southeastern Baptist Theological Seminary's W. Randall Lolley compared the methodology of SBC inerrantists to the Moonies and cult leader Jim Jones.
Lolley blasted the conservatives for pushing through a resolution at last summer's convention opposing the ordination of women to the ministry. A number of SBC churches and associations, including SBC president Stanley's own Atlanta association, have passed resolutions repudiating the action on women.
Patterson has challenged Honeycutt, Dilday, and Lolley to debate the issues publicly, but none have accepted. "They're afraid," Patterson said, "because they'd have to justify the teaching in their institutions, and that the extent of suppression of evangelical views in their institutions might surface." He said he could present examples of unbiblical teaching in Southern Baptist seminaries, but he declined to be specific. The seminary presidents maintain that no heresy is being taught in their institutions.
Honeycutt predicted a gloomy future should denominational conservatives continue winning the presidential races. "We will become a group of fragmented, local congregations with no coherent pattern of support for missions, evangelism, and education, which have held Southern Baptists together."
He said SBC moderates don't have an umbrella organization. But he added that "there has emerged a kind of confederation without a national leader.… The aim is to defeat Charles Stanley [at the 1985 convention] and elect a denominational loyalist."
In response to the opposition, Stanley hasn't criticized anyone by name. He told members of the Southern Baptist Press Association that if leaders of both factions would "talk soberly" about principles and eliminate personalities, denominational troubles could be smoothed out.
The dispute is over who are the real Southern Baptists. Both factions say they fit the description. At stake is the future direction of the Southern Baptist Convention.
Ingersoll Prizes Go To Novelist And Social Critic
English novelist Anthony Dymoke Powell and American social critic Russell Kirk will receive awards this month aimed at reinforcing traditional values.
The Ingersoll Prizes in Literature and the Humanities—cash awards of $15,000—are sponsored by the Ingersoll Foundation. Through the prizes, the foundation focuses on such values as integrity, ethical norms that strengthen the family unit, and the ideals summarized in the Ten Commandments.
Powell, 78, author of numerous novels that chronicle the mid-twentieth century, will receive the T. S. Eliot Award for Creative Writing. His 12-volume work A Dance to the Music of Time was published between 1951 and 1975.
Kirk, 66, will receive the Richard M. Weaver Award for Scholarly Letters. Kirk is a founding editor of Modern Age, a columnist for National Review, and author of The Conservative Mind.
The Ingersoll Milling Machine Company of Rockford, Illinois, created the Ingersoll Foundation in 1948. The Ingersoll Prizes were begun in 1983. The foundation is administered by the Rockford Institute, a conservative research center and publisher in Rockford, Illinois.
Have something to add about this? See something we missed? Share your feedback here.
Our digital archives are a work in progress. Let us know if corrections need to be made.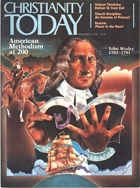 This article is from the November 9 1984 issue.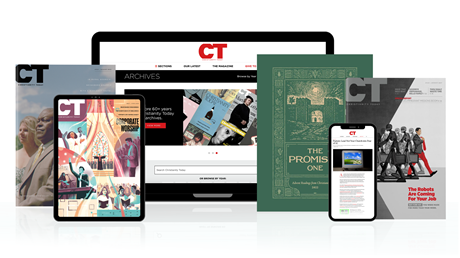 Annual & Monthly subscriptions available.
Print & Digital Issues of CT magazine
Complete access to every article on ChristianityToday.com
Unlimited access to 65+ years of CT's online archives
Member-only special issues
Subscribe
Southern Baptist 'Moderates' Regroup for a 1985 Battle against Inerrantists
Southern Baptist 'Moderates' Regroup for a 1985 ...