Christian leaders in the United States criticize the Moral Majority leader's approach to dealing with apartheid.
Designing U.S. foreign policy toward South Africa has been a painstaking, uncertain process in Washington, D.C. No one knows whether economic pressures against the white minority government will hasten an end to its policy of racial separation, known as apartheid, or whether sanctions will backfire by alienating whites and harming blacks.
A bipartisan effort in Congress produced a bill proposing sanctions that President Reagan approved of only in part. He delayed a final U.S. Senate vote by imposing similar measures: banning new bank loans to South Africa, seeking to prohibit the sale of Krugerrands (South African gold coins) in the United States, and halting exports of computer technology that would be used to enforce apartheid.
Entering suddenly into the midst of the deliberations was Moral Majority leader Jerry Falwell. After a five-day fact-finding trip to South Africa, Falwell returned with a firm resolve to tell "the untold story." He did so in a series of "Jerry Falwell Live" programs broadcast on WTBS, the nationwide cable station in Atlanta.
He also appeared on an hour-long edition of ABC-TV's "Nightline," heatedly debating the issue with Jesse Jackson. Falwell called on Christians to buy Krugerrands, just before Reagan sought to ban their sale in this country. Later, in response to Reagan's sanctions, Falwell said, "It is despicable that President Reagan should be forced by a spineless Congress and a biased media into slapping the wrist of such a good friend as South Africa." He added, however, that Reagan's executive order "preempted most of the artillery of the [antiapartheid] South Africa lobby."
Later this year, Falwell plans to take 70 ministers to South Africa and continue his effort to shed light on aspects of that country's complicated politics that he says are ignored by the American news media.
Little Evangelical Support
There is little evidence in the American evangelical community that church leaders wholeheartedly endorse Falwell's effort. Yet many credit him with raising legitimate questions about the diversity of South Africa's nonwhite communities.
Asbury Seminary president David McKenna, in a commentary broadcast by International Media Service, said, "The Reverend Mr. Falwell has the right to speak, but not as my spokesman. In my opinion, Mr. Falwell is over his head in international affairs, out of bounds when he presumes to speak for evangelical Christians, and far from the pulpit which he claims to be his primary calling."
Robert P. Dugan, Jr., director of the National Association of Evangelicals' Washington office, worries that Falwell "may have diminished his influence on other important issues for some years to come. The opposition will be quick to use this to characterize him as a racist, unfairly to be sure, and thus dismiss him as a national influence."
Clarence Hilliard, a Chicago pastor and resolutions chairman of the National Black Evangelical Association (NBEA), said Falwell will be a bellwether. "White evangelicals will either have to take a stand against him or be identified with him," Hilliard said. "That may not be too promising, because white evangelicals have a tendency to be silent on these kinds of things."
William Bentley, NBEA past-president and president of the United Pentecostal Council of the Assemblies of God, called Falwell a "gradualist.… [Falwell] would put the elimination of apartheid into an indefinite future. People who control the segregation process always say 'wait.' …
"Justice delayed is inseparable from justice denied," Bentley said, "[and] South Africa may not have the luxury of time unlimited to open the doors of policies of equality and justice for all within the limits of human possibility."
Falwell On Apartheid
When he returned from South Africa, Falwell stated his opposition to apartheid, saying it is "reprehensible, abhorrent, and must be discontinued." On television, he confessed his own penchant for racial bias years ago, and said, "The Lord, in dealing with my heart, convinced me that segregation was wrong."
While civil rights leaders and many mainline church officials have emphasized apartheid in discussing South Africa, Falwell presented a different set of concerns. He framed the issue in light of Communist encroachment throughout Africa. He criticized well-known South African opposition leaders and praised South African state president P. W. Botha as a reformer. And he urged Americans to oppose sanctions against South Africa.
Falwell opened his first WTBS telecast on the issue by saying he has been "studying the red river of communism as it has poured down on the continent of Africa for a number of years." South Africa is the plum of the continent, he contends, which the Soviet Union is eager to pluck. He emphasizes the U.S. security interest in keeping sea lanes open around the Cape of Good Hope, at South Africa's southern tip, as well as the need to preserve U.S. access to minerals available only in South Africa.
Maintaining support for the South African program of gradual reform is the best way to keep the Communists out, Falwell suggested. Others say support for the status quo plays into the Communists' hands because of widespread discontent with government policies, which prevent blacks from voting, holding national office, or traveling freely through the country.
Bentley said Falwell "justly deplores the excesses of communism, but at the same time he has little or nothing to say about the long-term injustices within a 'democratic' country. The white minority in South Africa oppresses the people so savagely that it is an academic exercise to blacks under which ideology the suffering comes."
Faulting Opposition Groups
Falwell's critique of Communist influence in South Africa was not limited to external forces. He linked a moderate opposition group, the United Democratic Front (UDF), with the leftist African National Congress, suggesting that both are Marxist in orientation. He showed a dated film clip of UDF founder Allan Boesak speaking, with a Soviet flag in the background, and referred to that image throughout his television show.
In addition, Falwell attempted to discredit Desmond Tutu, the Anglican bishop of Johannesburg. He called Tutu a "phony" if he purports to speak for black South Africa—a claim Tutu has not made. Falwell later retracted the word "phony" and wired an apology to Tutu.
While he was in South Africa, Falwell sought a meeting with Tutu but was turned down. However, he met with nonwhites who are opposed to sanctions against their country. Falwell portrayed them as being critical of Tutu and Boesak. Church leaders in the United States say that perspective is a valuable one, but they express grave concern that Falwell may heighten tensions among South African factions and discredit moderate opposition leaders who oppose violence.
Evangelical political analyst Stephen Monsma befriended Boesak when the Reformed pastor taught at Calvin Seminary in Grand Rapids, Michigan. "As long as the white South African government throws into jail people like Allan, who is preaching nonviolence," Monsma said, "[it] plays into the hands of more extremist, violence-prone elements." He said Tutu and Boesak are "insistent voices of reason and moderation. If they're unrepresentative, it's that they do not represent the more radical element that is emerging."
U.S. Congressman Paul Henry (R-Mich.), an evangelical Christian, pointed out a subtle danger of Falwell's mixed message. "There is much criticism from the Left that fails to consider the difficulty of change in a country that views itself as being surrounded by a sea of political instability and tribal authoritarian regimes throughout black Africa," Henry said. "That is the great fear of the white South African, above and beyond the whole issue of racism. [Falwell] has drawn attention to that, and it is worthy of attention. On the other hand, his criticism of democratic opposition serves to undermine the center even further, to polarize the extremes, and make reconciliation less of a possibility."
Youth Ministry Shares Gospel Amid Unrest in South Africa
Unrest in South Africa has not stopped public evangelism. However, tensions resulting from a government crackdown on those who demonstrate against apartheid, South Africa's system of racial separation, create a volatile atmosphere for Christian outreach.
Caesar Molebatsi, director of a ministry called Youth Alive, said his organization is taking advantage of opportunities to share the gospel. After the South African government declared a state of emergency, Youth Alive planned a rally in Soweto, a black township that had been plagued by demonstrations. "We weren't sure the whole week before the rally whether we could hold it on Saturday," a Youth Alive representative said. "Every day one of the staff members checked out the area where serious rioting had occurred. It was tense."
Since no meetings can be announced under the country's state of emergency, Youth Alive members advertised it by inviting friends and neighbors personally. More than 200 young people showed up to hear a speaker present the gospel. After his talk, electrical power was disrupted, preventing the scheduled musical groups from performing. However, 20 young blacks indicated their desire to become Christians.
In the face of growing frustration and public violence, Youth Alive staff members said they are finding great responsiveness to the gospel. High school students listen eagerly when staff members visit Soweto schools. Bible clubs are held in most of the township's high schools, and many students have become Christians.
Molebatsi is no newcomer to massive social unrest. He returned to a riot-torn Soweto in 1976 after studying in the United States. Since then, he has been involved in a ministry of racial reconciliation.
"Caesar is one of very few evangelicals who openly articulates the feelings and frustrations of the Africans," said one white South African. "Yet at the same time, [he] urges blacks and whites to try to understand and love each other."
Molebatsi said he found most Soweto youths in 1976 rejecting Christianity as the "white man's religion" and a weakening influence. Several factors indicate that the trend has changed in 1985, with many young people finding that the gospel transcends the racial hatred that is festering in strife-torn South Africa.
Falwell met with government officials in South Africa. He warmly championed their rhetoric about reform on his "Jerry Falwell Live" programs. He drew attention to an important statement Botha made to a delegation of European Economic Community (EEC) ministers, which went unreported in much of the American news media. In it, Botha offered the first official distancing of government policy from apartheid. Nonetheless, the EEC voted to impose sanctions, with only Great Britain declining to support them.
Congress And Sanctions
There is broad support in Congress for economic sanctions against the South African government. The Anti-Apartheid Act of 1985 is a bipartisan effort that stops far short of disinvestment—completely uprooting economic investment in South Africa. Rather, the bill is "a package of carrots and sticks that hit the South African government, not the people, with economic sanctions and the threat of more if substantial reforms are not made," Senate Foreign Relations Committee chairman Richard Lugar (R-Ind.) wrote in the Washington Post.
Members of Congress, including Lugar and Henry, are the ones who will shape U.S. policy toward South Africa. Henry's father, theologian Carl F. H. Henry, says evangelicals need to speak with one voice on the issue. He visited South Africa in 1963, and wrote in CHRISTIANITY TODAY (Jan. 31, 1964, p. 34), "The conviction widens that any solution lies not primarily in the espousal of particular political solutions but rather in the practice of the Christian ethic."
Henry says that is the message Christians still need to convey. "We ought to speak prophetically in terms of the biblical vision of the unity of man," he says, "not in terms of the specifics of a program of political engagement. Evangelicals ought to look beyond the present situation and define the ideal."
BETH SPRING
Have something to add about this? See something we missed? Share your feedback here.
Our digital archives are a work in progress. Let us know if corrections need to be made.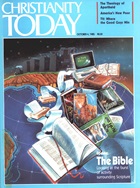 This article is from the October 4 1985 issue.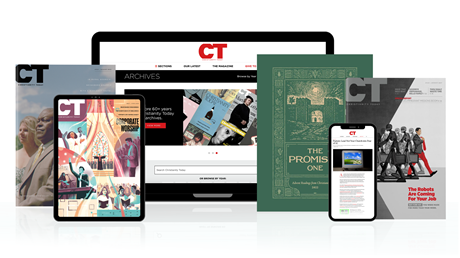 Subscribe to Christianity Today and get access to this article plus 65+ years of archives.
Home delivery of CT magazine
Complete access to articles on ChristianityToday.com
Over 120 years of magazine archives plus full access to all of CT's online archives
Subscribe Now
Falwell Raises a Stir by Opposing Sanctions against South Africa
Falwell Raises a Stir by Opposing Sanctions against South Africa