DENOMINATIONAL OFFICES
Moving To Missouri
Two major denominations are considering recommendations that they move their national offices to Missouri.
A site selection committee for the 3.4 million-member Presbyterian Church (U.S.A.) (PCUSA) has recommended that the denomination move its headquarters to Kansas City. Meanwhile, a committee researching sites for the 1.7 million-member United Church of Christ (UCC) recommended moving the church's national office to St. Louis.
The PCUSA recommendation is subject to the approval of the denomination's general assembly, which will meet in June. The UCC recommendation will be considered next month by the denomination's executive council. If approved, the church's general synod will act on the recommendation in June.
The UCC is currently headquartered in New York City, while the PCUSA maintains national offices in New York and Atlanta. Committees for both denominations cited centralized location and a lower cost of living, among other factors, as reasons to move their headquarters to Missouri.
CHRISTIAN LEADERSHIP
Passing The Torch
Calling for new and innovative models of ministry and a commitment to the "inner life," more than 50 Christian leaders met to discuss their legacy and offer advice to the next generation of leaders.
The large number of people who participated "shows there is a nerve being touched here," said Leighton Ford, chairman of the Lausanne Committee for World Evangelization (LCWE). "A new generation of leaders is rising."
LCWE is gearing up for a conference called Leadership '88, a meeting in Washington, D.C., for 2,200 young American leaders. Christian leaders at the recent meeting were asked to provide input on Leadership '88. Several cited unparalleled opportunities for evangelism, but most of the discussion centered on the need for innovative models of ministry. They listed trends such as increased urbanization, migration that could eventually make Anglos a minority in the United States, and increasing worldwide poverty.
While they concentrated on the challenges ahead, the leaders acknowledged limits on what they can offer the next generation. "We cannot anticipate the future for the emerging leaders," said David McKenna Kenna, president of Asbury Theological Seminary. "We can only give them resources." From among the resources available to new leaders, the majority chose "cultivation of the inner life with Christ" as the most important.
SEX EDUCATION
Bribed To Behave?
By an 8-to-2 margin, the Chicago Board of Education voted to continue a program that pays students for behaving themselves in school and attending special sex-education classes.
The program pays 575 students in the sixth through eighth grades $3.35 a week if they attend two-hour anti-pregnancy sessions and avoid receiving misconduct marks during regular classes. The program has been funded since 1984 by the Illinois Department of Public Health. After the state cut back on funding this year, the Chicago school board voted to accept a foundation grant to continue weekly payments to participating students.
"Children will do things for money," said Mattie Hopkins, a school board member who voted with the majority. "You know this is a money-oriented society."
Patricia O'Hern, one of two board members who voted against continuing the payments, disagreed. "To bribe students to come to school and behave themselves goes against public education," she said.
The sex-education program is conducted in 11 schools located in neighborhoods with high dropout and teenage pregnancy rates. Students must obtain their parents' permission before they can participate in the classes.
TRANSCENDENTAL MEDITATION
Manipulative Metaphysics
A U.S. District Court jury in Washington, D.C., has found two Transcendental Meditation (TM) organizations guilty of fraud and negligence, and ordered them to pay damages to a former adherent.
The World Plan Executive Council-United States and Maharishi International University must pay nearly $138,000 in damages to Robert Kropinski, who charged the TM movement with defrauding him by making false claims. Kropinski said the false promises included claims that its twice-daily practice of chanting a single sound would reduce stress, improve his memory, reverse the aging process, and promote good health. In addition, he said, TM practitioners promised to teach him to self-levitate and to attain the ability to manipulate the physical world and the laws of nature.
Dwight James, a lawyer representing the TM movement, argued that Kropinski had not been defrauded. "Fraud is an intentional lie," he said. "You will find there was a sincere belief on the part of the defendants on what they thought and what they taught."
PEOPLE AND EVENTS
Briefly Noted
Appointed: As international president of Christian Nationals Evangelism Commission, Luis Bush. Born in Argentina, Bush has served Christian Nationals as Latin America coordinator and executive vice-president. He succeeds Allen Finley, who will head a new missions effort called "Project 2000."
Reduced: By 44 percent, the number of alcohol-related accidents in New York involving drivers under age 21, since the state raised its drinking age to 21. Fatalities resulting from such accidents dropped by 41 percent. Studies in other states have indicated that raising the drinking age to 21 reduces drunken-driving accidents among youths by 10 to 20 percent. Forty-two states and the District of Columbia have set 21 as the minimum age to purchase alcohol.
Have something to add about this? See something we missed? Share your feedback here.
Our digital archives are a work in progress. Let us know if corrections need to be made.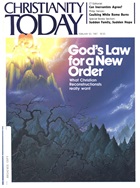 This article is from the February 20 1987 issue.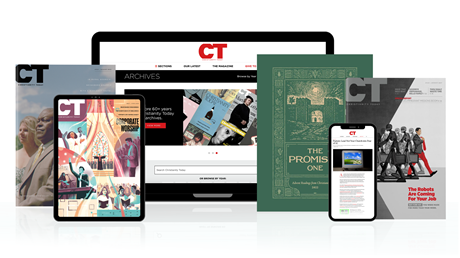 Subscribe to Christianity Today and get access to this article plus 65+ years of archives.
Home delivery of CT magazine
Complete access to articles on ChristianityToday.com
Over 120 years of magazine archives plus full access to all of CT's online archives
Subscribe Now
North American Scene from February 20, 1987
North American Scene from February 20, 1987