The elusive term new-age music means different things to different
ears:
Thousands of happy consumers hear meditative instrumental music to help them unwind after a rough, upwardly mobile day.
Critics hear an uninspiring, bland mixture they call "yuppie Muzak."
Cult watchers hear the echoes of the new-age religions and holistic therapies with which some of the artists identify.
And retailers hear that familiar and near-sacred sound: the ringing of cash registers.
In its beginnings, this new genre was connected to nonrational religious world views and was designed to take you inside yourself to connect with the universals and absolutes within. But not all new-age artists are interested in accessing inner space. Many are simply drawn aesthetically to this fusion of jazz, classical, and folk elements.
Listeners likewise are mostly unideological. They simply like their music pretty, peaceful, and packaged on state-of-the art, audiophile-quality compact discs, chrome cassettes, or virgin vinyl.
Out Of The Health-Food Stores
The dawn of new-age music was a 1964 album by Tony Scott called "Music for Zen Meditation," and over the next two decades there came increasing numbers of cult classics. But now, new-age works have come out from behind the counters of health-food stores into the musical mainstream. There are new-age music radio shows, such as "Music from the Hearts of Space," which airs on 197 public radio stations. There are new-age music TV shows, such as "New Visions," on cable station VH-1. And this year there will even be a Grammy Award for best new-age recording.
Even as new-age music's religious connections are fading, its popularity is growing. Radio-programming consultant Lee Abrams explains its success: "It will appeal to two types of people: first, to those who grew up with progressive rock in the late 1960s and early '70s, it is the next step in their personal musical evolution; second, to the person who may not have progressive rock roots and likes nice atmospheric music to relax to, but finds Mantovani awfully old and boring."
The premier label of the new-age music movement is the independent Windham Hill, founded a decade ago with a few dollars and a dream. Last year Windham Hill grossed $25 million, and may bring in $30 million or more this year.
Now the whole music industry is dancing to a new-age tune. Recently Billboard reported that major labels such as RCA, MCA, and Capitol have "moved quickly into this lucrative new area." There are also a host of new independents with names like Relativity, Living Music, Open Air, Celestial Harmonies Higher Octave, and Spirit Music.
Christian Competition
Christian recording companies are also getting into the act by starting their own new-age-type labels. Now at your local Christian bookstore you can probably find Sparrow Records' Meadowlark label; Maranatha!'s Colours label, and the latest entry, Benson's Shalavah (the name is a derivative of a biblical word for tranquility).
Meadowlark led the pack out of the gates with six releases in 1985. The label also leads in the number (14, with 2 more per quarter to come) and in overall quality of its releases.
Sales have been steady in Christian bookstores, but Sparrow is also making sure its Christian instrumental music crosses over into secular outlets. A distribution deal with Capitol Records takes Meadowlark titles to the general record market, while a separate deal with new-age Narada Distributing takes the releases into health-food stores, motivational clinics, and meditation centers.
"This is not gospel music," Billy Ray Hearn, who is the president and founder of Sparrow Records, told Advertising Age. "It's instrumental jazz done by Christian people who have a feeling for contemplative music."
And although unchurched consumers may not hear the gospel message proclaimed in the lyrics (there are no lyrics), they can—if they care to—read the albums' liner notes, which usually contain the artists' thanks to God.
Meadowlark's tunes have been popular at jazz radio stations, heard as background music for ABC and CBS, and they have even been featured fare for Audio Environments, Inc.—which is a competitor of Muzak, Inc.—in the institutional background music business.
Small Bucks
Sparrow reports the Meadowlark line is selling briskly, with sales roughly equal in Christian and general markets. And although neither Sparrow nor Capitol is divulging sales figures, it does not take much for a new-age recording to break even.
Hearn told Advertising Age that recording costs average $3,000 to $10,000. This compares to an estimated $250,000-plus spent on recording an album like Amy Grant's "unguarded," or the $1,000,000-plus spent to make some secular albums.
"They all recoup their recording costs right away," said Hearn of the Meadowlark releases. Hearn and Sparrow invested their savings in selling the new label, with an initial marketing budget that reached six figures.
Picks
Among Meadowlark's best are two albums by today's most popular Franciscan, John Michael Talbot ("The Quiet" and "Empty Canvas"), two albums of ethereal synthesizer sounds by Richard Souther ("Inner Mission" and "Heirborne"), a polished and praise-filled release by Justo Almario, former Roy Ayers and Mongo Santa Maria woodwinds man ("Forever Friends"), and an intriguing and pleasing set by Jeff Johnson, one of Christendom's more creative contemporary artists ("No Shadow of Turning").
The Colours label features nine titles aimed more squarely at the Christian listener. The earliest releases relied heavily on music owned by Maranatha! Music, the musical arm of Calvary Chapel, which taught a whole new generation of Christians a whole new way to sing praises to the Lord.
Like other Maranatha! releases, Colours is distributed by Word. According to Roland Lundy, executive vice-president of Word's Record and Music Division, "The idea behind Colours is to give people an opportunity to have good Windham Hill-type music from a Christian company and a Christian perspective."
Many consumers, says Lundy, "have shied away from Windham Hill products because they're unsure what it all means. But they feel very comfortable buying Maranatha!'s products." Among Colours' best are two from Tom Howard ("The Harvest" and "The Hidden Passage"), a collection of newly rendered hymns by Harlan Rogers and Smitty Price ("Timeless"), and Phil Keaggy's "The Wind and the Wheat." The latest Christian new-age label to appear is Benson's Shalavah series, with six releases, accompanied by Bible-study booklets. Among these are an album of harp and flute music, a set of piano solos, and some neo-new-age Christmas carols.
But check out the samplers first. Like Windham Hill, all three labels offer collections that include cuts from each of the available releases (Meadowlark's 1985 and 1986 samplers, Colours' "Spectrum" and "Pallette," and Shalavah's "A Touch of Shalavah"). These allow the listener to sample the menu before ordering a full multi-course meal.
By Steve Rabey, an editor for Compassion International and author of The Heart of Rock and Roll (Revell).
Have something to add about this? See something we missed? Share your feedback here.
Our digital archives are a work in progress. Let us know if corrections need to be made.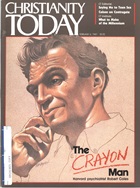 This article is from the February 6 1987 issue.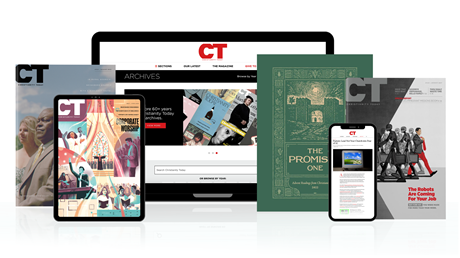 Subscribe to Christianity Today and get access to this article plus 65+ years of archives.
Home delivery of CT magazine
Complete access to articles on ChristianityToday.com
Over 120 years of magazine archives plus full access to all of CT's online archives
Subscribe Now
Christian Music Enters the New Age
Christian Music Enters the New Age