Although some of the earliest projections about the spread of AIDS are being revised downward, the numbers are still frightening. Increasing numbers of heterosexuals are contracting the disease, most through sexual contact with IV drug users or bisexual spouses. To date, 21,000 Americans have died of AIDS, and 27,000 more are infected with the virus, almost insuring they will die eventually of the disease. Some of them will be Christians. Some will be members of Christian churches.
This means that in addition to the questions the American community at large must answer about the disease regarding cause, cure, and control, the Christian community is faced with a set of specific questions that affect more directly church and family.
Care For The Dying
The most obvious question asks whether or not AIDS is a sign of God's judgment on an immoral lifestyle (CT, Mar. 20, 1987, p. 16). It is a question over which there is much disagreement. At issue is the specificity of God's judgment in this life. Although the Bible teaches that homosexual behavior is a sin and that God judges sin, it is much more difficult to state with assurance just how and when God acts in judgment, or just how and when "acts of God" are acts of God. At the least, the Bible is clear that God's judging ways are inscrutable to us, and that we are not to participate in final judgment of sin.
Yet it is equally clear that God teaches us to show compassion to sinners. Our role in compassion is in direct contrast to our role in judgment. In compassion we are to be active participants. In fact, our participation is required even when it is inconvenient or life-threatening to us. The Good Samaritan principle demands that we show compassion to all, even the unlovable and the unloved.
The facts of AIDS force us to answer the question of compassion with every bit as much vigor as we have devoted to the question of judgment. Increasing numbers of churches are faced with the awful reality of learning how the body of Christ should respond to the physical and spiritual needs of stricken members. Yet all churches should be facing this possibility before AIDS enters their sanctuaries. And it will.
AIDS In The Nursery
Consider the following situations your church may soon face:
Will your church allow AIDS-stricken children into its nursery? Churches have already had to decide whether to answer this question. Is yours prepared to give a Christian response to parents of such a child?
Is your church's "Care and Share" fund adequate for AIDS cases?AIDS is an extremely expensive disease. A Christian-conceived institute in Texas—the first medical institution devoted entirely to the research and treatment of AIDS—closed a few weeks ago, millions of dollars in debt because it treated so many indigent persons with AIDS. It is not unusual for entire families to go bankrupt in paying for the treatment of stricken loved ones. How should the church support such families? Should we tap our usually inadequate "widow's and orphan's fund" for AIDS cases? Should we develop special AIDS war chests that will enable us to help out?
Is your church prepared to comfort the dying? One of the strongest witnesses to the Christian concept of the value of individuals can be shown in helping fatally ill AIDS victims in the dying process. Often such sufferers die alone and lonely. Are we missing an opportunity to convince skeptics that our faith is genuine?
Has your church developed programs of education for survival? Despite the flood of publicity about AIDS, there is still a great deal of ignorance about its cause and prevention. What role should the church play in educating its members about protection? Frank instruction—including an awareness that promiscuous lifestyles exist in our congregations—rarely takes place within the walls of the church. It should.
Is your church's policy toward sex education adequate? A related problem is how to protect our children. Candid discussion about the sexual realities of AIDS is imperative. Yet few churches have developed well-articulated policies toward sex education. Or if they have, some of those policies are inadequate to deal with the plague-like realities of AIDS. Does the truth of AIDS call for a restatement (or statement) of our sex education policies?
Is any kind of separation called for? The idea of limitations, let alone quarantine, of stricken members seems foreign to the very idea of a church. Although AIDS victims must be free to worship with us, some practical precautions may need to be taken. To what extent has your church developed a policy to deal with this?
Entering The National Debate
Not all the questions facing the church look inward. We must make our voice heard in the national debate, tempering the discussion with crucial Christian values. Indeed, this could be one of the church's finest hours if it can show compassion and wisdom without compromising its beliefs.
For example, Congress is currently considering several bills that would require AIDS sufferers to be reported, confidentially, to public health officials. One of the difficulties researchers face in getting a handle on the current state of the disease is getting accurate figures about its incidence, particularly in high-risk groups like homosexuals and intravenous drug users. Yet action on this, and other similar bills, is being delayed by those defending gay rights. What should the Christian response be to such proposed laws? What scriptural principles do our church members need to understand in order to vote, or encourage their congressmen to act, on such issues?
Additional questions call for the church to look at AIDS from a national and international perspective. Of the government funds set aside for AIDS, which deserves priority—immediate treatment of AIDS sufferers or research for a possible cure? How do we make those decisions? And how much aid, for example, should we be sending to Central African countries where AIDS is endemic?
Before It Is Too Late
AIDS has shouldered its way onto the national agenda, causing some to panic. Unfortunately, many in the church have let their understandable fear, or in some cases a false sense of security, immobilize them. But there is still time for Spirit-guided wisdom to help frame principles for dealing with AIDS. Principles so defined in an emergency-free atmosphere have the advantage of collected, rational thought to guide them.
Should occasions arise that call for these principles to be applied, much creative thought will have gone into their production, stimulating, in turn, better, more creative responses to the actual AIDS crisis.
Even if never applied, the very act of going through the process will benefit the church, both in defining for itself the application of scriptural principles to real-world problems, and perhaps in helping other churches with counsel on their specific problems.
By Terry Muck.
Have something to add about this? See something we missed? Share your feedback here.
Our digital archives are a work in progress. Let us know if corrections need to be made.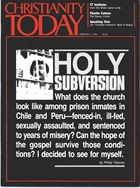 This article is from the February 5 1988 issue.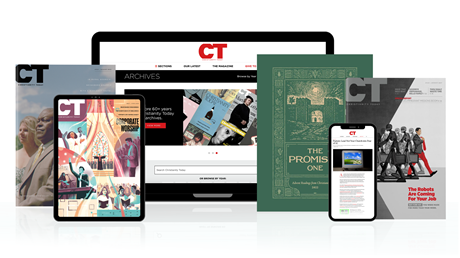 Subscribe to Christianity Today and get access to this article plus 65+ years of archives.
Home delivery of CT magazine
Complete access to articles on ChristianityToday.com
Over 120 years of magazine archives plus full access to all of CT's online archives
Subscribe Now
AIDS In Your Church
AIDS In Your Church