Why would any Protestant ever become a Roman Catholic? I first wondered about that more than 40 years ago when an undergraduate friend "Poped" (as English slang used to put it). The question recurred recently as I read Malcolm Muggeridge's gentle, wise, and transparently honest account of his passage from boyhood fascination with the New Testament to reception into the Roman Catholic communion at 79. A trickle of other Christians whom I have known over the years have gone the same way. Why?
All but two of the people I am thinking of were Episcopalians. Is there something about Episcopalianism that makes it a slippery slope Romewards? As an Episcopalian myself, able to speak from inside, so to speak, I do not think so. I have solid reasons for being an Episcopalian and not being a Roman Catholic, and they grow more solid with the years.
I am a reformed and reforming Episcopalian of an old-fashioned sort, which puts me out of step with many current trends. I believe in the infallibility of the Bible as an inerrant and theologically self-interpreting body of divine teaching. I find no biblical warrant for the idea that the church is empowered to interpret the Bible infallibly, making it an article of faith that what the church says, God says. I find the official papacy and Vatican bureaucracy to be grotesque, antibiblical institutions, however true it may be that this or that pope is a good man. And the "irreformable" definitions of transubstantiation, the Mass sacrifice, and the immaculate conception and assumption of Mary strike me as biblically very wrong.
For these reasons I refuse Roman Catholicism. So do liberal and "high" Anglicans; but not all their reasons are mine any more than all mine are theirs.
Is it, however, reasons, in the ordinary sense of that word, that turn Protestants into Roman Catholics? I doubt it. Muggeridge, who affirms the Incarnation while holding, mystifyingly, that Christian truth is artistic rather than historical, says straight out that he can no more offer an intellectual explanation of conversion (he means conversion not just to Christ, but also to Catholicism) than he can explain "why one falls in love with someone whom one marries. It's a very similar thing." I guess he is right. Individuals feel that Roman Catholicism fits them, that it is where they belong, and so they move in.
Three things, I think, draw these Protestants to Rome. They are looking for an institutional focus of authority, or for reality (consistency and courage, as distinct from compromise and cowardice) in Christian commitment, or for maturity and poise, as distinct from ham-fisted play acting, in practicing the faith. They believe they see these qualities in Rome rather than in the Protestantism they know, and they make their move accordingly.
Nor is it just that the grass on the other side of the fence always looks greener. Many modern Protestants (including Episcopalians, in case you wondered) really do wobble with a zany wildness, while Rome stays fairly steady. Protestants' conceited man-centeredness can make one feel they are playing a game called religion rather than serving God, whereas Rome is serious and sincere. Protestant amateurism in preaching, prayer, and pastoral dealing contrasts unhappily with Rome's cool professionalism and discipline.
I have sometimes wondered if the systematic dilution and killing of real religion in the liberal churches is not a Screwtape-type plot to drive all zealous souls into Rome's arms.
But it rarely works like that. Commoner is the move into Bible-believing, gospel-preaching, law-keeping, conservative Protestant communities, into which a steady stream of Roman Catholics flows, too. Traffic between Protestantism and Rome is not all one way. And I observe that what makes Roman Catholics into Protestants is always convictions about God's revealed truth. So now I ask: Is it healthier for a change of church allegiance to be motivated by a feeling of at-home-ness, or by a conviction of truth? Over to you.
Have something to add about this? See something we missed? Share your feedback here.
Our digital archives are a work in progress. Let us know if corrections need to be made.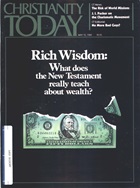 This article is from the May 12 1989 issue.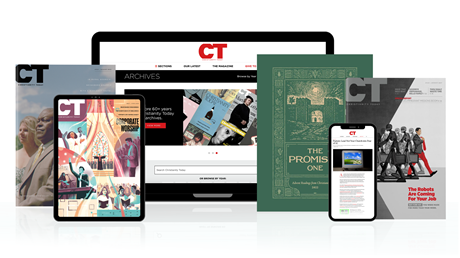 Annual & Monthly subscriptions available.
Print & Digital Issues of CT magazine
Complete access to every article on ChristianityToday.com
Unlimited access to 65+ years of CT's online archives
Member-only special issues
Subscribe
Mistaking Rome for Heaven
Mistaking Rome for Heaven