Without the generation born between 1946 and 1964, the mission enterprise may just go broke.
Unless radical changes are made by mission agencies and local churches, Christian baby boomers will not provide the human and financial resources needed for accelerated evangelism in the 1990s.
"Evangelize the World by AD 2000!" is a heady and contagious rallying cry. It is heard worldwide from such diverse sources as the Lausanne Movement, Roman Catholics, Anglicans, Southern Baptists, mission agencies, and the Bible societies. And there are nearly 100 worldwide "megaplans" calling for a drastic increase in human financial resources in this decade.
While vision soars, few have addressed the sobering issue of where needed resources will come from. It is somehow assumed that the American church will carry the lion's share, as it has done for many decades. Unfortunately, this is nothing more than fanciful, wishful thinking that ignores the reality that missionary vision and support is eroding, not increasing.
A generation of American Christians have supported the cause of world evangelization by giving their time and money obediently and generously. Unfortunately, they have aged and are mostly beyond 55. And this aging (and shrinking) resource base is stretched to the limit and unable to expand to meet any new demands.
We are at a time when the resource burden should be shifting to the pivotal generation born between 1946 and 1964—the baby boomers. But there is real doubt that they will meet the challenge, because boomer priorities and interests diverge sharply from that of traditional missionary enterprise. They will be the missing link in the resource chain that could doom AD 2000 visions unless churches and mission agencies radically change present resource mobilization strategies.
Marching To A Different Drum
Boomers, as a generation, differ sharply from their elders. There is greater tolerance for diversity and ready acceptance of formerly taboo lifestyles. They are motivated by economic well-being, good personal relationships, and a comfortable family life. The international arena is not a primary part of their world view.
In another sense, however, boomers have an outlook that favors activism. There is a prevailing entrepreneurial spirit and desire for immediate gratification. While distrust of traditional institutions is common, boomers view themselves as problem solvers who, if given an appropriate challenge, are likely to rise to meet it.
In fact, there is a surprising willingness to contribute both time and money to worthy causes. Social researcher Daniel Yankelovich explains it this way:
This generation has the ability to look reality in the eye; they won't follow old, outmoded ideas out of sentiment.… This generation does not have a sentimental attachment to the old days. If there are new realities, they will face them.
While they can be mobilized to attack world and societal needs if a cause is seen as worthy, most Christian boomers are largely immune to the cause of world missions as it has traditionally been practiced and presented.
The most recent in a series of studies of Christian baby boomers undertaken at the Wheaton College Graduate School disclosed that only 10 percent from a cross section of evangelical churches place a high priority on spreading the gospel overseas. When asked which causes they would support financially if they had the resources, they ranked traditional mission activities such as church planting, evangelism, short-wave broadcasts, and Bible schools dead last.
Why is this the case? This generation has drawn in on itself. The idealism fanned by John F. Kennedy's challenge to sacrifice died in the ashes of the Vietnam War, and the disappointing international programs and sloganeering calling for American-led evangelistic initiatives fall largely on deaf ears. No amount of gut-wrenching, high-powered appeal to sacrifice will change this outlook.
Do not assume, however, that this generation of Christians is characterized by indifference. Boomers are interested in local causes that affect life right where they live. But they express equal interest in training and equipping nationals (as opposed to sending expatriates). Underlying everything is a heart commitment to holistic ministries encompassing economic development and social justice.
Furthermore, boomers are willing to commit time and funds when they own the cause. This means that they will come aboard full steam when their entrepreneurial spirit can be channeled into direct, hands-on strategy development. They will not buy into someone else's program unless they have a hand in shaping it.
Career missionary service is unattractive to the majority, however, largely because of the disruptions it can bring to family life. Boomers are, therefore, not likely to meet the burgeoning needs for full-time missionaries. Short-term service is quite another matter, especially among singles.
Restoring The Missing Link
Let's face it—Christians are too often viewed as customers for high-powered, mission-marketing efforts by agencies and denominations. Boomers, however, are giving a clear negative vote by saying, "We want a different product." I, for one, think they are right.
The boomers' entrepreneurial outlook says, "Let me be a part of the process. Let me see and feel the need and work as a partner with those on the scene to find the solutions. Otherwise I'm not interested in your grand megaplans, in your program."
If international vision is to be expanded, direct exposure and involvement overseas is an absolute necessity; short-term service is the key to the problem. Our data from the Wheaton Graduate School study clearly demonstrate that those who have been involved overseas, even for a brief visit, have significantly greater awareness of the commitment to world evangelization.
Churches all over the United States are finding that returned short-termers are the catalysts who can spark vital missions programs. The Church on the Way in Van Nuys, California, is just one that has seen a true transformation. Pastor Jim Tolle says short-termers "come back and tell friends, and they are never the same again. They see people in their poverty, and they see them sacrifice everything for the kingdom of God. They come back to their stereo systems and new cars, and something changes in their mentality."
Returned short-termers become effective opinion leaders. Missions indifference can yield, thus leading to a marked increase in involvement at both the local-church and agency levels.
Although most boomers are not open to career service at this stage of life, our survey shows that almost half will consider short-term involvement. This high level of interest is confirmed by the fact that 43 percent of all missionaries serving overseas in 1988 went for short terms (between 2 and 11 months), compared with 36 percent in 1985. The proportion is expected to reach 50 percent by 1993.
Unfortunately, too many mission boards have failed to capitalize on the potential of short-term ministry. Seventy percent of short-termers in 1988 served with only two agencies: the Southern Baptist Foreign Mission Board and Youth With a Mission. Even more disturbing is the fact that two-thirds of all agencies report no short-termers whatsoever. Unless this short-sighted policy is remedied, missions executives must face the fact that boomers will fail to respond. The inevitable result will be a decline in funds and personnel.
Creative Partnership
"The cities of Latin America must be reached—thousands are perishing daily." This appeal might motivate elders, but it will leave most boomers cold—unless they are shown how they can make a difference by direct participation. If it becomes clear that a contribution of $8,000 from a local church will support a national evangelist who will plant two new churches, each serving people he has led to Christ, quite a different response will be found. Interest jumps all the more if creative ways can be found for church members to participate on site.
Agencies who view the local church as only a pass-through source for funds and human resources will increasingly find boomers remaining on the sideline. Creative partnership links will become a necessity.
The first challenge is to the local church. If your congregation is passive, you face an uphill struggle in building a vital missions program among boomers. The Wheaton Graduate School research shows a direct correlation between active involvement in local outreach and interest in missions. Where there is little outreach, boomers will be indifferent to the world scene.
Mission agencies, in turn, must face the growing reality that career service is only one way to attract the necessary personnel. Major adjustments will be required in field strategies to use short-termers creatively. The time has come to view short-term service as the essential beginning stage of lifetime involvement, which can lead to catalytic mobilization of others and eventual full-time service (following retirement or the arrival of the empty nest).
Here are some other requirements for stimulating boomer interest and involvement:
1. End the all-too-common dichotomy between evangelism and social action. Boomers readily embrace an understanding of the kingdom of God that affirms the lordship of Jesus Christ over all phases of life.
2. Do not feed the polarization of the body of Christ into such camps as liberal/evangelical or charismatic/noncharismatic. Boomers do not respond to such labels and will look to the more central issue of commitment to biblical fundamentals.
3. Do not focus on denominational or agency loyalty, because these are largely irrelevant to boomers. What you stand for and do is what counts.
4. Unleash boomers' entrepreneurial spirit by encouraging new ideas and strategies. They are forced to innovate in the secular world and expect a similar openness to change in Christian service.
5. Stress the importance of training and equipping nationals. Boomers know that the greatest challenge lies in building disciples who can shoulder their own burden.
As one who is well past boomer age, I am mightily encouraged that this generation is compelling us to rethink our premises. Boomers, when properly motivated, can bring a greatly needed shot of vitality into the missions enterprise.
Have something to add about this? See something we missed? Share your feedback here.
Our digital archives are a work in progress. Let us know if corrections need to be made.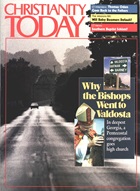 This article is from the September 24 1990 issue.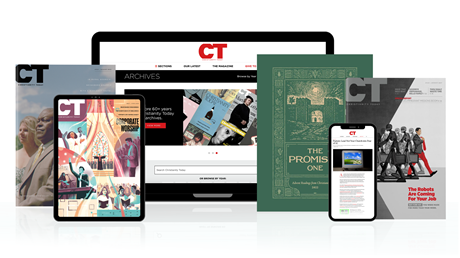 Subscribe to Christianity Today and get access to this article plus 65+ years of archives.
Home delivery of CT magazine
Complete access to articles on ChristianityToday.com
Over 120 years of magazine archives plus full access to all of CT's online archives
Subscribe Now
We Are the World
We Are the World